I just got back from my second overnight trip to the sand dunes, and have the strong desire to hike straight across the park(~8 miles across at it's longest point), not taking Sand Ramp Trail. Probably a two day trip? Hike across, camp, hike back out. I haven't been able to find any trip reports or mentions of doing it on the internet, so figured I'd check and see. What's the deal? Is this a terrible idea and no one else has even considered it? Or is it just "meh" and no one was excited enough to write about it. I just can't believe no one else has had the thought, since it was the first thing that popped into my head whilst camping below star dune.

Thoughts?
---
Posts: 1714
Joined: Wed Nov 21, 2007 10:14 am
Location: Englewood, CO
I thought the same thing when I first went there as a kid, about, ahem...many years ago.
OK, about 45 years ago. But never heard of anyone doing so, although it sounds like a lot of fun. If you want to do it and need/want a partner I'd be interested.
-Tom
---
Posts: 518
Joined: Mon Aug 02, 2004 4:14 pm
Location: Buena Vista, CO
I think for most people, it's in the "meh" category, but I think you should do it! In fact, you've inspired me to consider doing it.
I've spoken to some of the NPS workers at the Great Sand Dunes, and I know some of them have done it for one reason or another.
---
Posts: 1820
Joined: Fri Jun 29, 2012 3:25 pm
Perk: no mountain lions.
Could also backfire unless you can ridge run. Think of the worst scree you had to climb. There are dune cliffs at Pictured Rocks NLS which can hiked down in minutes, but take hours to hike up (likely banned now and heard stories of similar areas where they will re$cue you to prevent the erosion damage hiking up causes the lakeshore). And if you get stuck, the rotor wash from a heli would be interesting, not to mention what sand does to intakes and leading edges. Does SAR have dune buggies?
Not sure if I'll do more 14ers. The trip reports are too tiring.
---
Appreciate the offer Tom, but I think I'm set with a partner right now. I'll absolutely post a TR once we can sync schedules and do it though so anyone else would know what they're getting into.

I did plan on talking to some of the NPS workers down there to get their take on things to look out for, as I'd figured they've done it before. Nice to have that confirmed though.

And truly, I don't know how they rescue people out there. It seems unlikely anyone would get lost, as there is a giant mountain range you can follow and use as a guide. But when people get stuck? Who knows. We figured someone just reports a missing person, the rangers/SAR says "dammit, not again. I've chosen my profession poorly. And why is it so damned hot today?" and they just hoof it out there to find them.
---
Posts: 1999
Joined: Fri Sep 08, 2006 1:11 pm
Location: Colorado Springs
My greatest concern would be - obviously - water. I've hiked up Star Dune and High Dune twice, and Medano Creek was bone dry both times. For two days of desert hiking and camping, you might need to carry 8-10 liters or more of water, which is a lot of extra weight in your pack. Then there's the extreme heat, no shade - and so no relief from the sun - and the wind, which seems to always be blowing there. Don't underestimate the debilitating powers of the heat. I did a short trip through Palo Duro Canyon a couple of years ago, the temps got up to 130 F, and I went through 3 liters of water in a
very
short time. For me, it was a scary experience that I would not want to repeat.
Could be an amazing trip... ...could be miserable. Let us know!
---
Posts: 146
Joined: Mon Nov 03, 2008 8:15 am
Location: Denver (Southeast)
Concern #1: Water. I've hiked the dunes in the spring but only as a dayhike from a designated campsite. You'll be packing a ton of extra water weight.
Concern #2: Wind. We got blasted with wind. Sand everywhere . . . I mean everywhere. And we were camping on the edge of the dunes. If you were camping in an unprotected area surrounded by dunes and it really started blowing a 4 season tent might not be enough protection.
BUT. I think it would be awesome to camp in the middle of a dune valley miles from everyone on a clear night.
---
Posts: 1570
Joined: Fri May 05, 2006 11:05 am
Location: Denver, CO
I've thought about it briefly a few times. I think it's possible - as it sounds like from the prior posts that people have done it. What I always come back to is the lack of water as others have said, and memories of hiking the dunes being so darn hot and tiring to trudge through the sand. I say go for it! Not going to say you can't - just saying why I've convinced myself out of it for now
Kojones
Climbing partner: "Is this uphill the whole way?"
Kojones: "No, only half the hike is uphill."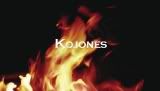 ---
Posts: 25
Joined: Wed Apr 29, 2009 8:46 pm
I like the idea. I have done the dunes in February and didn't have all the issues with heat that have been mentioned so far. I know water is still needed but the only weather issue I had, ironically, was a storm with lots of snow that would have made my stay a forced stay if I hadn't left when I did. I did LOVE the sunset from the top of Star Sand dune......so that would be a plus! I say go for it, and I look forward to reading about your trip.
---
Posts: 1988
Joined: Fri Mar 14, 2008 11:47 am
Location: St. Louis, MO
Years ago, we camped in the dune field during the winter months. Packed in from the monument to the western side, spent the night and next day. It was great. Awesome stars, no people or anything else for that matter. Very isolated and SILENT except for the wind.

As others have said, there's no water but in the winter you don't use nearly as much either. We had no problems carrying enough. We had considered crossing the entire dune field but elected not to do it. If you look at a map closely though, you can see that it's only about 6.5 miles from one side to the other and there is water on western side no more than seven miles from where you started. You could go across, spend a night in transit, get more water and recross to your starting point or, see if you could use one of the many gravel/dirt roads over there to get picked up from. There may be issues with landowners; I can't tell in Google earth where private property begins and ends. There is a public recreation area over there, San Luis Lakes I believe, and it may be that one of the roads that access that area could be used. All of the gravel/dirt roads look like ranch access but I can't tell for sure.

The last part of the approach to the water would be a scrubby bushwhack but that would be the place you'd have the best chance of seeing wildlife.

BTW, I just looked and there is a spring located just 6.7 miles from the visitor center on the west side of the dune field. It's called Indian Spring and it's easy to see in google earth. I can see two faint roads that approach the spring.

Have fun. Tell us how it goes.
Call on God,
but row away from the rocks
.
Hunter S Thompson
---
It looks like we're shooting for a last weekend in April trip, as temps should still be manageable. I'll spend the rest of the month introducing myself as Muad'Dib to get prepared for it.
---
Posts: 975
Joined: Tue Jun 06, 2006 1:39 pm
Location: Golden, CO
Have you considered doing part or all of it as a full moon hike? I bet that would be beautiful, and mitigate any heat concerns.
---
Who is online
Users browsing this forum: No registered users and 6 guests