Posts: 20
Joined: Sun Apr 12, 2009 12:12 pm
Location: Dallas/Fort Worth, Texas
Saw the dust issues from AZ earlier in the season affecting SW CO. Anyone with updated info. Would this still be an issue in the Chicago Basin or around the Handies group? Not final yet but planning the trip over the next 3 to 4 weeks and can push it back to late June at the latest... are we in the clear at this point?
---
Posts: 7847
Joined: Thu Jun 08, 2006 1:23 pm
Location: Colorado Springs
There was a skiing TR from May 9th recently on TGR. Still looked pretty deep then. The author (killingcokes) posts here sometimes, so he might have more comments. In his pictures, it doesn't look as dirty as some other parts of the San Juans, but the dust is definitely there. Nonetheless, you'll probably still be dealing with snow up high, so you'll want an axe and gaiters at least, I'd guess.
http://www.tetongravity.com/forums/showthread.php?t=159547
http://makingturns.com/?p=373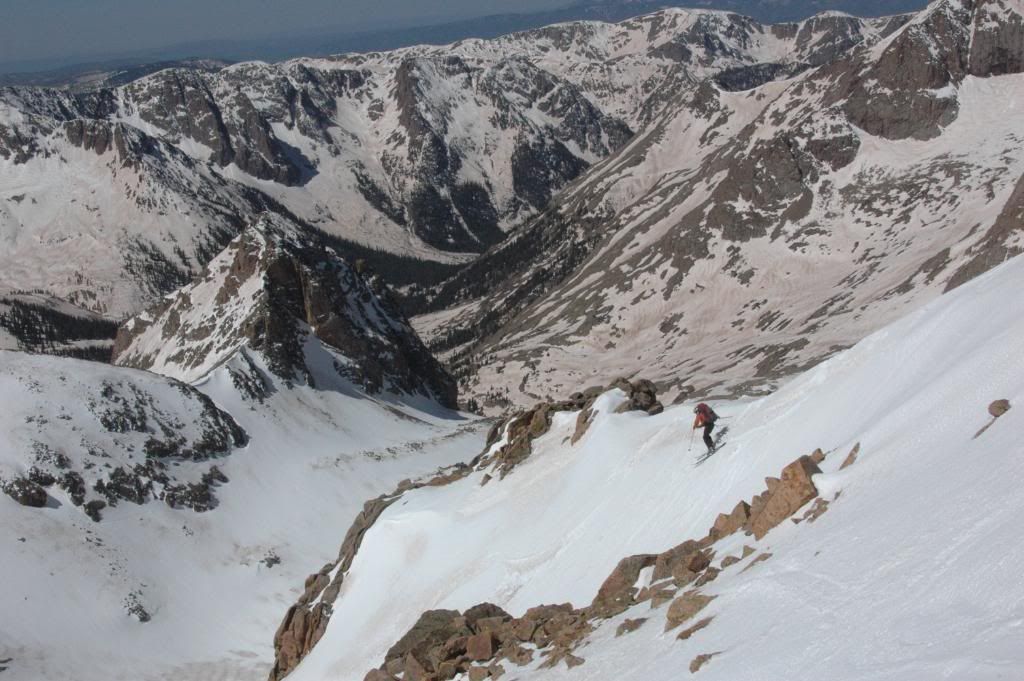 Climbing at altitude is like hitting your head against a brick wall — it's great when you stop. -- Chris Darwin
---
Who is online
Users browsing this forum: No registered users and 12 guests