Random L and XL tops Marmot, MH, Patagonia, GoLite, etc...
I have a few things that aren't going to see any use this season so I'd like to dump them. All this stuff is in very good used condition. I have a lot of jackets and such so if something isn't quite right it ends up just hanging in the closet. All prices include the cheapest shipping I can find to the CONUS. Discounts for multiple items. Discounts for pickup in Littleton or Lakewood. Interesting trades happily considered. More pics/info available if needed.

Marmot OG (I think) Driclime Windshirt. XL $30. Very good used condition. Might not be a bad idea to give it a quick wash, but it doesn't stink or have any stains and shit. A classic do it all lightweight outer or mid layer. Pic is a little dark but is pretty close to the real color.



Columbia Titanium lightweight hybrid softshell. Large $25. Great used shape. Probably only worn a few times. Red bits are lightweight nylon and grey bits are very lightweight stretchy softshell. Packs down tiny for a wind/light rain layer on hiking trips. Says "Packable" on the zipper pull in case you get confused about whether or not you can pack it.



SOLD GoLite down shirt. XL $40. Great used shape with just a couple of very light smudges (that would surely come off with a damp cloth) on the steezy chartreuse fabric. 800fp down with Pertex microlight shell, half zip front, and fleece panels under arms and down sides for ventilation. Kangaroo pocket up front and zippered pocket on top of that. Drawcord at hem. Stupid warm mid-layer. Stupid warm. Yes, it's warm.



SOLD GoLite synthetic insulated snap top shirt. Large $30. Looks virtually new. Bought as a sample a few years ago but almost never worn. Great insulating midlayer with a couple strategically placed fleece panels for ventilation. Lightweight pertex shell with some eco-conscious recycled medium loft insulation underneath. This is a silly warm mid-layer that packs down nice and small and won't mind getting damp.



No name (River Blue) super high loft fleece with Steamboat embroidered on the chest. Large $20. As new condition with maybe a couple of stray dog hairs nestled in the fleece. Very warm and retro burnt orange color.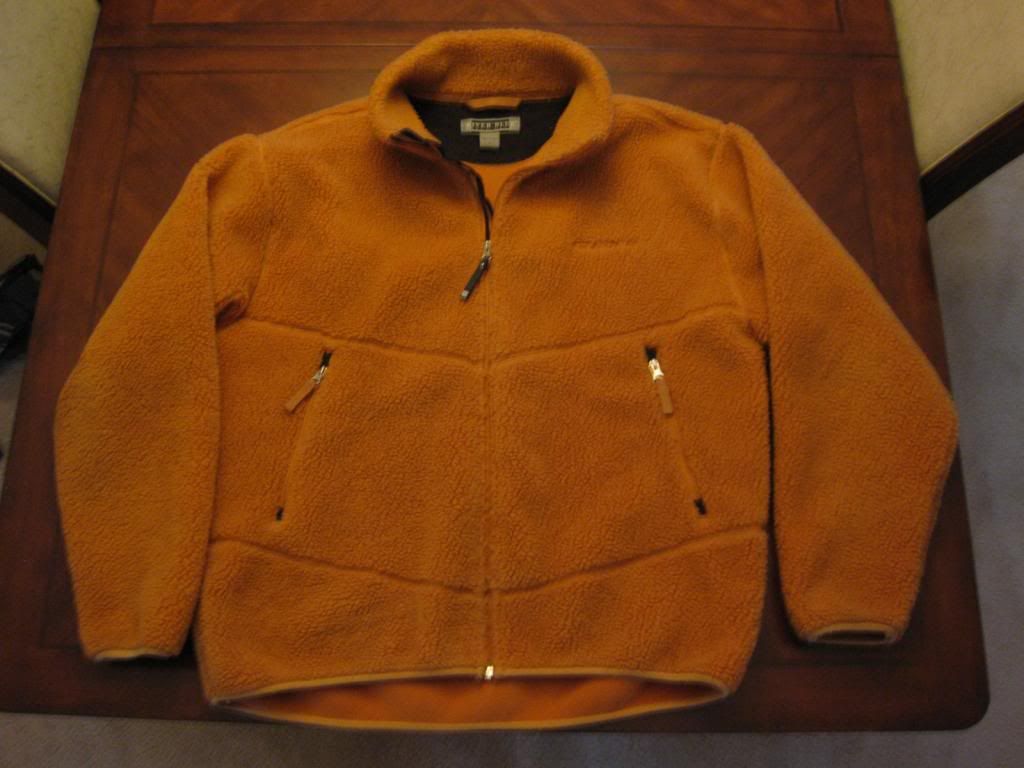 SOLD Mountain Hardwear stretchy shirt I think made from Powerstretch light. XL $20. As new condition. Maybe worn twice. Brushed interior makes it soft on yer nips!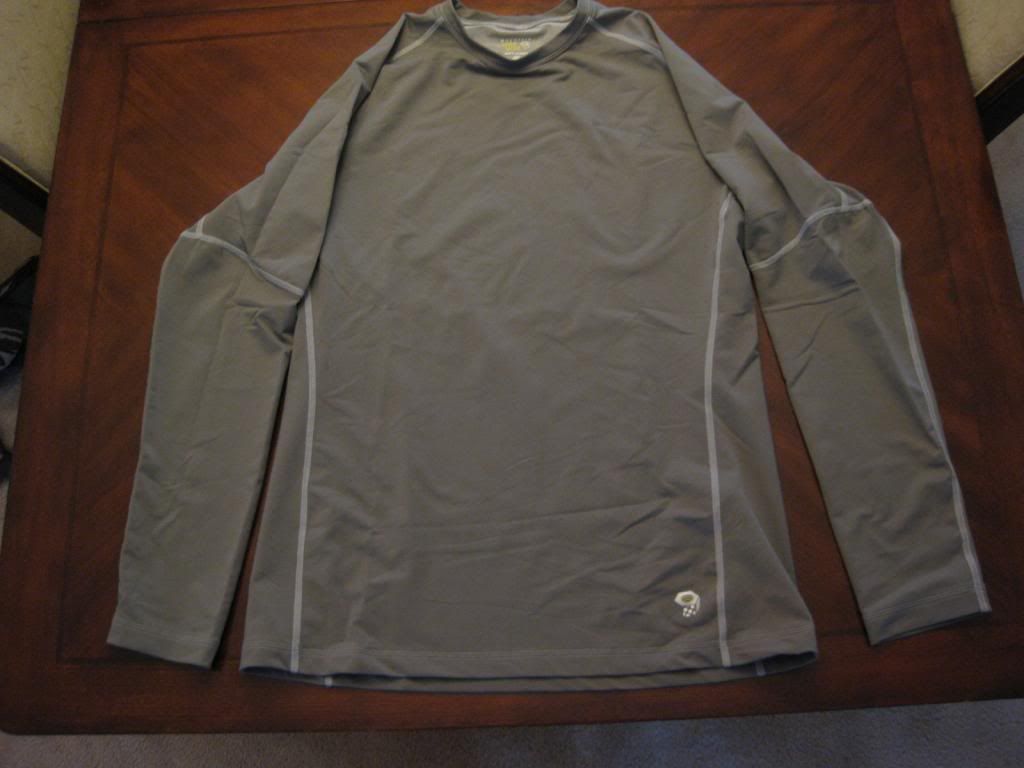 SOLD Patagonia organic cotton hoody. XL $25. As new condition. Bought at the Patagucci outlet a while back but never worn out of the house. Gotta love the bison on the back. Pretty sure this will give you instant cred at your local coffee shop.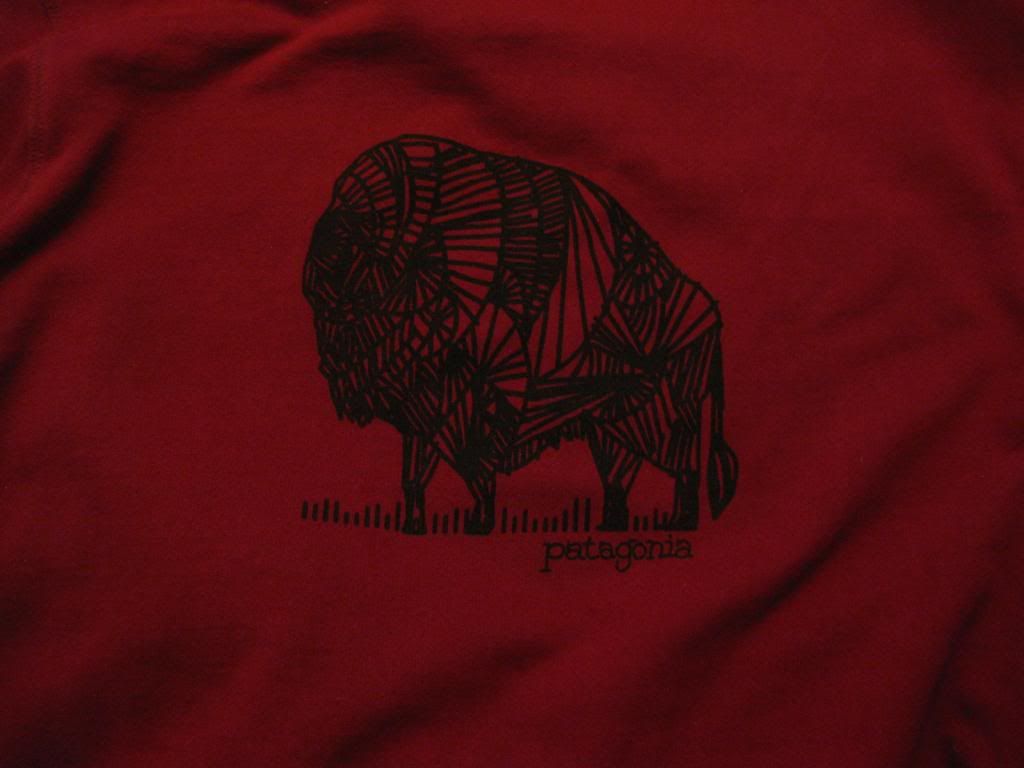 PM me for more info/pics or to arrange payment
My Forum Profile (PM and Email Links)