193cm Volkl Sanouk Only 5 days on snow New Price $120
Great used condition 193cm Volkl Sanouks. Topsheets are flawless. Bases have some shallow scratches but nothing that even approaches the core. Drilled once for dynafits at a ~335bsl. Used only a handful of days.

Before you ask, no you cannot have my dynafits.

Local Front Range pickup preferred but I'll ship if you'll pay for it. $120 or best offer. Cash is king but I'll do paypal if necessary.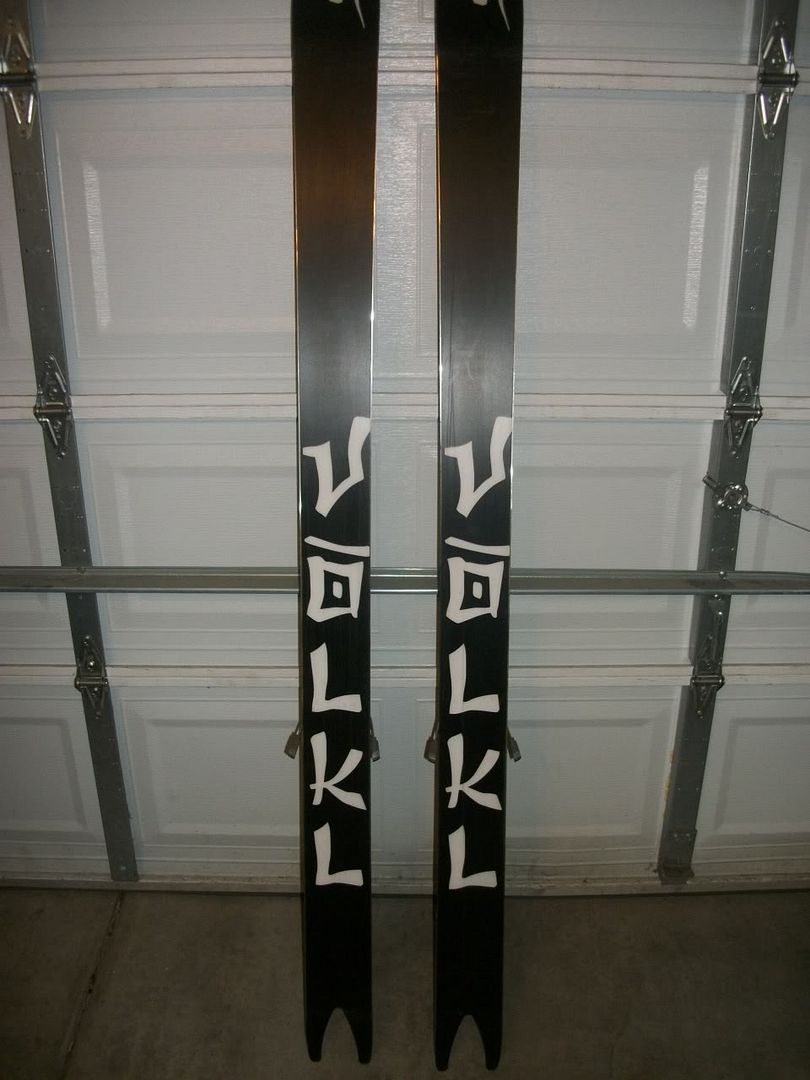 Deepest base scratch:

PM me for more pics/info.
My Forum Profile (PM and Email Links)