I've added embedded Google Earth functionality into various parts of the site so maps can be viewed in 3-D without having to open Google Earth separately. The new process requires a Google browser plug-in, so you may be asked to install it the first time you try to access the "Earth" link on maps. Once the plug-in is installed, you can easily use Google Earth when you see "
Earth
" as a map type on a 14ers.com Google Map.
Here are some of the places where it shows up:
Routes: Maps (click on the Google Map/Earth link, above the map)
Trip Reports: When a Google Map has been included (in this report, it's near the bottom)
Main 14er Photo Pages: "Map of Nearby Peaks," near the top)
Sample map from
Mt. Yale Route #1
: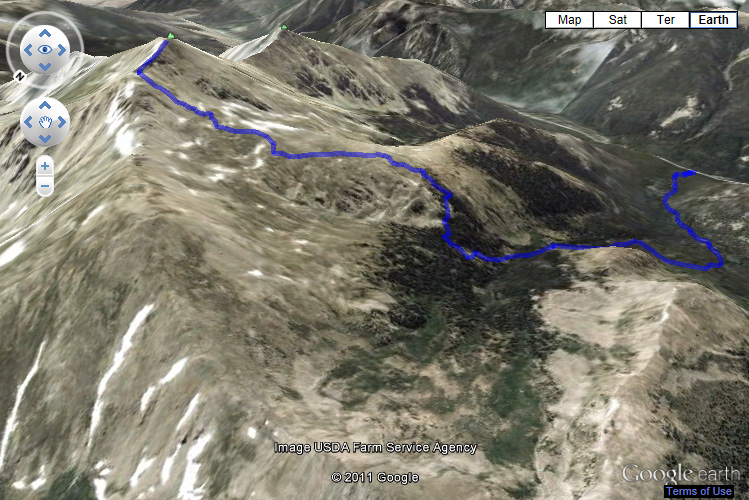 I'll get this on
www.13ers.com
soon...