Terry encouraged me through my first couple years of climbing, and I always looked up to him as a big brother in the mountains. I am so sorry to have lost him, and I will miss him greatly.
Here is Terry on his 14er finisher Windom Peak, July 1st, 2011: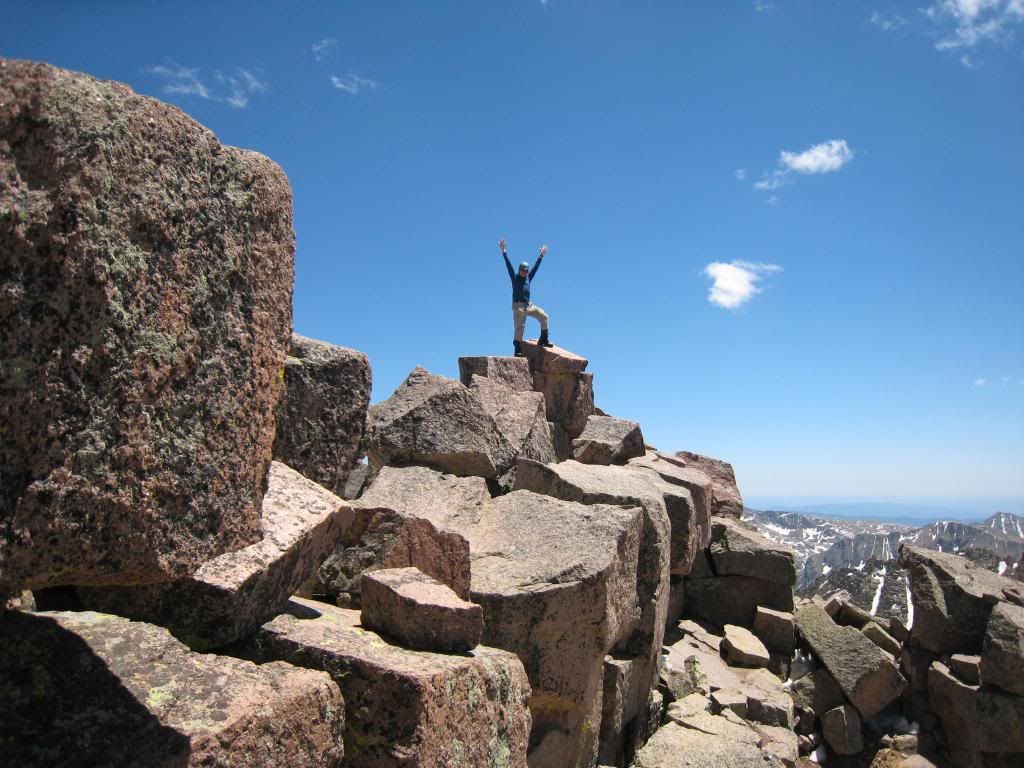 Thank you for leading me up the Crestones for my first time, Terry. This is a memory I will always cherish.