Posts: 28
Joined: Fri Mar 16, 2007 7:32 am
Location: Spring Hill, FL
Date: Friday, June 1, 2007
Group: Tropical Flab
Route: Southern Slopes
Total mileage: 0.011 Miles
Total elevation gain: ~ 1'
Despite the impending fury of Tropical Storm Barry
, I set out yesterday morning to conquer Britton Hill, the lowest state high point. I hit the highway at 9:25AM; a little late, but there was plenty of drive to make up time. 360 miles (and $31.45 in gas) later, I approached the towering massif, just outside of Lakewood, FL, and mere yards from the Alabama border. From this point, you can see most of the route:
A closer look at the crux of the route:
Once reaching the parking lot, you must get out of the car and negotiate the rest of the route on foot. It was difficult, and I was really beginning to feel the altitude, but I managed to push through.
Here's a detail of the final pitch to the summit:
It was a triumphant moment when I reached the top. I quickly set up my tripod and took a picture. I wore my full 14er climbing gear. After all, it just wouldn't be a proper summit shot in shorts and a t-shirt. (I'll admit, it was a little bit warm)
Then I got down to the business of finding the summit register (it was in the rack of pamphlets attached to the bathrooms) and signing in for Talus Monkey and myself. I am very disappointed to have not had a can of Colt 45. However, I stopped at four different locations (grocery store, Wal Mart, and two gas stations) along the last 40 miles of my drive, and nobody stocked it. There was a ton of Old English and Steele Reserve, but not a drop of Colt 45 to be had
.
Finally, some of the breathtaking views of from the summit. The southeast has some extreme exposure:
Spectacular other peaks to the northeast (most of these are in Alabama):
---
Posts: 148
Joined: Sun Jul 23, 2006 8:00 am
Location: Denver
I spend all my time training for peaks of Florida and this is the kind of post that gets me motivated! I really appreciate the degree of humor that you brought to this trip report and I just may PM you for more climb beta.

Thanks again!
---
Posts: 1208
Joined: Mon Feb 27, 2006 2:37 pm
Location: Aspen, CO
Nice push...I think i'd want a beer!!
"Life should not be a journey to the grave with the intention of arriving safely in a pretty and well preserved body, but rather to skid in broadside, thoroughly used up, totally worn out, and loudly proclaiming WOW! WHAT A RIDE."- Hunter S Thompson
---
Posts: 567
Joined: Thu Apr 20, 2006 12:03 pm
Location: Littleton, CO
Great TR. Glad to see you were able to stay on trail looked kinda hairy. Were you able to find crampons that worked on your Teva's?
"Getting to the top is optional, getting down is mandatory." -- Ed Viesturs
---
Posts: 2061
Joined: Thu Jul 14, 2005 7:30 pm
Location: Bellingham, Washington
Awesome job! LMAO right now.
Looks like there's a lot of challenging routefinding in that last -- and only -- pitch to the summit. I can see how one might easily stray to the left and get lost in the trees. Glad you made it back OK.
---
Posts: 202
Joined: Mon Apr 24, 2006 1:33 pm
Location: Lakewood, CO
Did you need to rope-up for the final summit pitch. I looks really exposed.
Subduction leads to Orogeny.
---
Posts: 1570
Joined: Fri May 05, 2006 11:05 am
Location: Denver, CO
AAAAAAAAAAAAAAAAAAAAHAHAHAHAHAHAHAHAAAA......

Kojones
Climbing partner: "Is this uphill the whole way?"
Kojones: "No, only half the hike is uphill."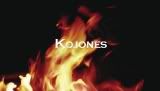 ---
Posts: 374
Joined: Fri Apr 28, 2006 12:00 pm
Location: Castle Rock, CO
Great!!!!
Now I'm exhausted.
Nearly blew beer bubbles out my nose laughing so hard.
He who controls the spice, controls the universe.
---
Posts: 569
Joined: Wed Jan 03, 2007 7:53 pm
Location: Denver, CO
---
Posts: 2654
Joined: Sun Jan 07, 2007 8:34 pm
Location: Crested Butte, CO
---
Posts: 10
Joined: Mon Jul 17, 2006 12:24 pm
Location: Denver
Good job on your summit. I've been there too! It's nice to have the digital images. When I was there all I had was my Kodak Disc camera...
---
Posts: 826
Joined: Thu May 19, 2005 11:30 am
Location: Highlands Ranch, CO (5780')
Thanks for promoting the highpoints, even for a lame one like FL's Britton Hill. At least you didn't have to climb it in the heat of summer!
---
Who is online
Users browsing this forum: No registered users and 9 guests