Forum rules
Please be respectful when posting - family and friends of fallen climbers might be reading this forum.
Posts: 378
Joined: Wed Apr 12, 2006 8:46 am
Location: Parker, CO
I think you're referring to every Sat and Sun in July and August.

Or maybe it just seems that way to me.
---
Posts: 1570
Joined: Fri May 05, 2006 11:05 am
Location: Denver, CO
Haha. I thought that observation was funny.

Don't worry, every new summit register I place and every new register tube place I will be sure to make a note about the TM on.

Kojones
Climbing partner: "Is this uphill the whole way?"
Kojones: "No, only half the hike is uphill."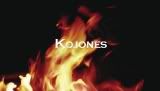 ---
Posts: 7
Joined: Thu May 10, 2007 1:13 pm
Location: New Hampshire
Here in New Hampshire, we have a thing called Flags on the 48. Volunteers put an American flag on top of the 48 4000 footers. Check out their website at:
http://www.flagsonthe48.org
"TM on the fourteeners" would be a great way to honor your fallen friend. We, in New Hampshire, (and in the viewsfromthetop forums), have followed your tragedy closely and send our heartfelt condolences.
---
Who is online
Users browsing this forum: No registered users and 5 guests