Forum rules
Please be respectful when posting - family and friends of fallen climbers might be reading this forum.
Posts: 31
Joined: Tue May 08, 2007 6:34 pm
Location: North Carolina
On behalf of our family, thank you all so much for all the unbelievable support you have shown. I cannot thank everyone enough. My head is spinning. You all have been so overwhelming gracious throughout all of this. I will post a much better 'Thank you' at a later date...I just can't gather my thoughts right now. I'm so grateful that you incredible people are the ones David chose to build friendships with. You all must have given him so much joy. He would be so overwhelmed by all of your support, just as our mom and I are. Please don't let all of these wonderful thoughts and memories of David pass too quickly. I'm worried that everyone will soon forget. It means so much to us that you all are planning to have a plaque made in memory of him, and that you have planned the memorial hikes, along with everything else you all are discussing. Please contact me if there is anything at all that our mom and I can do to help make any of these incredible gestures a reality. Thank you all so very much.
Thank you all for loving my brother and being his friends. You all sound like amazing friends. I can't thank you enough. Holly Newsome
---
Posts: 519
Joined: Sat Apr 08, 2006 10:43 am
Location: US East Coast / Cambodia
You're very welcome
I'll fly home to CO for David's b-day and memorial day hikes.
Throughout my days atop the peaks, I will ALWAYS have the TalusMonkey's smile (one without teeth showing)
Hahaha!! What a guy!!
Knight
Follow Your Path! Cross ALL Boundaries!! AND RIDE THE EARTH, BABY!!!
---
Posts: 1570
Joined: Fri May 05, 2006 11:05 am
Location: Denver, CO
I will not forget. I did not meet him, but had hoped to climb with him one day. Early this week I will be ordering a custom sticker for my Jeep to remember him by. Only those things that are very important to me make it on my Jeep.

Kojones
Climbing partner: "Is this uphill the whole way?"
Kojones: "No, only half the hike is uphill."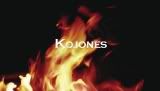 ---
Posts: 375
Joined: Wed Jun 28, 2006 9:00 am
Location: Colorado Springs, CO
Don't worry, he will not be forgotten. I never got to meet TM, but I always loved reading his posts and trip reports.

I am sorry for your loss. TM will be thought of often as I start my summer 14er hiking.

God Bless.
---
Posts: 128
Joined: Sun May 22, 2005 4:40 pm
Location: Phoenix
---
Posts: 502
Joined: Mon Aug 07, 2006 7:13 am
Location: Monumental Monument, CO
mtnduck9 wrote:Guys like Talus,

DON'T get forgotten!
Amen, brother! Besides that, if you remember from his TR's and
various threads, he left all kinds of
trailmarkers
for us
on the trail and behind the cairn.
What a sense of humor that dude had.
I loved it!
Move like a heron, not like a water buffalo


---
Posts: 2654
Joined: Sun Jan 07, 2007 8:34 pm
Location: Crested Butte, CO
he's a legend in my eyes. I looked up to the guy, and how could i forget, the day i heard he passed was my birthday
---
Posts: 714
Joined: Wed Jun 28, 2006 6:21 am
Location: Parker, CO
I am truly sorry for your loss.

No way will I ever forget David! I never met him personally but figured I would at some point. His attitude and personality were infectious, to say the least. I won't forget his name, I won't forget his face, and I won't quit reading his trip reports.

My thoughts and prayers are with you and your family in this time of loss. I hope that it eases the pain to know that David left such a huge mark on a community of people, a mark that continues to grow even now. He was clearly an inspiration for so many others.
---
Posts: 3086
Joined: Thu Aug 17, 2006 4:04 pm
Location: Tabernash, CO
Alan Ellis (also a member of 14ers.com) owns the Humboldt page on SummitPost. He has a tribute that will remain on the page forever. Scroll down to the bottom of the page when you get there.
Talus Monkey tribute on SP
---
Posts: 21
Joined: Thu Aug 24, 2006 12:28 pm
The days are the hardest for those loved ones left behind. I know Talus Monkey from the web LOVED reading trip reports he made them all sound exciting, it seemed he lived his life to the fullest in ever endeavour he persued. Having lost several loved ones I find it comforting to remember them each and every day and not with a sorrowful attitude but with a positive,enthuastic, and loving manner, the same one that came through in all Talus Monkey writing be it threads or trip reports. I imagine his name will be placed in the registery of all the 14'ners time and time again. Talus Monkey will be missed but never forgotten!!!
"All Who Wander Are Not Lost" R Tolkien
---
Posts: 994
Joined: Tue Sep 05, 2006 7:52 am
Location: 30 N 95.5 W and 39.3 N 106.7 W
You may not see much mention in a week, or month, or a year but no one will forget David Worthington for being the man he is. I'm sure in the future there may be a long thread on some obscure subject and someone will post "What would the Monkey do?". Or they may post one of his classic quotes or stories. We won't forget, no way.

Glenn Sliva
Live for the Climb and the search for commitment.
---
Posts: 123
Joined: Sun May 07, 2006 9:45 pm
Location: Lakewood
Hi Holly,
I have seen the response. We will all remember TM and - even if it's just for us - we'll make a tangible "gathered" set of writings reflecting all the wonderful things he did for us, and you! Don't worry; he won't be forgotten. Just don't let ANYONE tell his story that didn't truly love him! Sometimes the truth can be twisted. I don't want the love he had to be turned into something that reflects negative thoughts about climbing! We ALL love what we do for different reasons but we love the same place...the summit! Take care.
Gone missing in the shrewd, sharp moon
Full and too soon
Was my fickle doom
As I crawled among its hungry womb
Charla Stilling
---
Who is online
Users browsing this forum: No registered users and 7 guests