Forum rules
Please be respectful when posting - family and friends of fallen climbers might be reading this forum.
Posts: 177
Joined: Thu Nov 16, 2006 10:02 am
That is beautiful. I am sure I am speaking for more people than just myself when I say that I wish there was something I could do or say to help. Your grief is understandable and a natural response to what you are going through. The way you are handling yourself is amazing. Continue to pray, lean on the people around you, and follow your heart when it comes to paying tribute, returning to the mountains, etc. I'll say a prayer for you. My heart goes out to everyone who was affected by this loss.
---
Posts: 132
Joined: Thu Aug 04, 2005 6:39 pm
Location: Lafayette, CO
---
Posts: 158
Joined: Thu Oct 05, 2006 2:13 pm
Location: Iowa/Ouray
Caroline,
I like many others around here don't know you but are impressed by you. Thank you for your tribute. Yours and Talus Monkey's relationship is amazing.
You seem to be a very strong and courageous woman. Stay strong but be weak when you need to be. Thank you again for your honesty and openness during this most difficult and painful time.
"Peace, Love and Fresh Mountain Air"
---
Posts: 1570
Joined: Fri May 05, 2006 11:05 am
Location: Denver, CO
I will say, right off the bat, that I am not an emotional person whatsoever. This post has taken me beyond what I have felt in a very long time and has produced the first tear in a few years. Thank you. I am so sorry for your loss, our loss. I did not know TM personally, but I will pay tribute to him every time I climb. His name will go with me to Everest and to the other '6 summits' because he is an inspiration to me and to all.

Kojones
Climbing partner: "Is this uphill the whole way?"
Kojones: "No, only half the hike is uphill."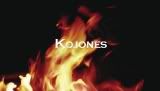 ---
Posts: 16
Joined: Sun Jul 09, 2006 6:17 pm
Location: Arvada, CO
---
Posts: 38
Joined: Mon Jun 19, 2006 1:21 pm
Location: Denver
Caroline,

Thank you so much for sharing such a beautiful story of love and friendship. Your strength and courage are inspiring!

Best wishes always,
Marty
There is no finish line.
---
Posts: 994
Joined: Tue Sep 05, 2006 7:52 am
Location: 30 N 95.5 W and 39.3 N 106.7 W
Thank you Caroline. I have many tears.

We all love you and hope that what ever David said to you when you had to leave him will give you strength. David Worthington was special.

Glenn Sliva
Live for the Climb and the search for commitment.
---
Posts: 943
Joined: Thu Jan 27, 2005 8:06 am
Location: Reno - North Lake Tahoe
Just when I think I can start the day without crying again there's another expression of love, grief, joy and sadness that moves me to tears.

Caroline & David:
I can't imagine a time when any of us here at 14ers will ever forget who you are, what you've done and what you've given all of us.

From the depths of my heart...Thank-you.
Reno
Some mistakes are too much fun to make only once.
---
Posts: 499
Joined: Tue Aug 29, 2006 11:13 am
Location: Boulder, CO
Caroline,

Thank you for honoring us with your openness, friendship, & trust. I don't think that I've ever been so heartbroken about anything that did not directly involve me. Along with everyone else, I'm impressed with your courage, grace, strength, & openness. Some of your good qualities were enhanced & grown by David; that's part of his legacy. He lives in you, & to a lesser degree in the good parts of the rest of us. If our thoughts/wishes/hopes/prayers are worth anything, your grief will dim, but the memories won't.
I have more age than experience, more experience than knowledge, and more knowledge than wisdom.
Yet somehow I usually make it back to the car safely; and oftentimes, so do the people that I'm with.
---
Posts: 15
Joined: Thu Feb 16, 2006 12:11 pm
Location: Columbia, MO
RenoBob wrote:Just when I think I can start the day without crying again there's another expression of love, grief, joy and sadness that moves me to tears.
Ditto.
God speed TalusMonkey.
May you continue to find strength and peace USAKeller.
Let your walks now be a little more adventurous.
- Henry David Thoreau
---
Posts: 569
Joined: Wed Jan 03, 2007 7:53 pm
Location: Denver, CO
gsliva wrote:Thank you Caroline. I have many tears.
I feel the same. Thank you for sharing these touching ongoing memories that will not be forgotten.
Chris
---
Posts: 37
Joined: Mon Apr 30, 2007 10:29 am
Location: St. Louis, MO
Thanks for the report Caroline. May God continue to give you and David's family comfort and in time peace.

Nate
---
Who is online
Users browsing this forum: No registered users and 14 guests