Posts: 921
Joined: Wed Sep 24, 2008 3:04 pm
I just lost my Spy Logans, and am looking to replace with a good pair of sunglasses. My biggest concern is protecting my eyes at altitude. Other than reducing glare, do polarized glasses protect your eyes more than other glasses that aren't polarized but have UVA and UVB protection? Are they worth the extra expense?
Any other advice you'd give on purchasing glasses?
---
Posts: 14
Joined: Wed Jul 29, 2009 11:00 am
Polarized filters block horizontal glare. Glare that is reflected off surfaces such as ice, water, snow,metal, asphalt, etc. So hiking with snow, absolutely want polar. Polarized is also awesome for driving, blocks all the glare you get off of car hoods/back windows.

I would recomend anything with a polycarb lense or trivex. Anything oakley with a OO blk or red iridium polarized(split jacket with interchangeable lenses). Any maui jim sports. Smith optics makes some good ones. Kaenon has awesome lenses(like high end spy) all are polarized.

The spy's use c-39 plastic, which technically if you took a falling rock or climbing equipment to the eye you could have that plus broken plastic in you eye.
---
Posts: 125
Joined: Mon Aug 15, 2011 8:10 pm
PaliKona wrote:Any other advice you'd give on purchasing glasses?
I have a couple of friends that swear by Julbo's
polarized photochromic Camel lenses
. They use their glasses for everything from general knocking around on the weekend to glacier travel. I have a pair of Smith Chambers that I really like for everything except extended time on snow and glacier travel (just not dark enough). For that, I have a pair of Julbo Explorers with their standard Spectron 4 lenses. If I had it to do over again, I'd get something with the Camel lenses to avoid having to deal with multiple pairs of glasses.
---
Posts: 921
Joined: Wed Sep 24, 2008 3:04 pm
I'm not sure i can really afford most polarized lenses...other than glare reduction, are you losing out on eye protection if one goes cheaper? FWIW, I'm not worried about glasses for snow travel.
---
Posts: 271
Joined: Wed Jan 20, 2010 11:50 am
Location: Gross Reservoir, CO
I use the Native VIM sunglasses for snow and bright days. They are polarized, but I'm not sure that polarizing adds protection or just clarity. I also have a pair of Smith non-polarized sport glasses that are dark and light weight.
"Remember, you're unique, just like everybody else."
---
Posts: 240
Joined: Tue Aug 09, 2011 1:17 am
Location: Thornton, CO
Yeah I don't think polarization is absolutely necessary. For the past season my main 14er shades are a pair of Ryders Eyebolt cycling glasses. Got them off of SAC for $6! (retails for $40). Never had any problems with my eyes, even on snow (climbed a couloir earlier this season in them).
But now I have a pair of Native Eyewear Frisco coming in the mail, also off of SAC. Polarized and super light weight. Very much looking forward to using them as my main backcountry sunglasses.
---
Posts: 1570
Joined: Fri May 05, 2006 11:05 am
Location: Denver, CO
Climbing partner: "Is this uphill the whole way?"
Kojones: "No, only half the hike is uphill."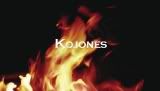 ---
Posts: 776
Joined: Wed Aug 01, 2007 12:16 pm
Location: Parker, CO
Kojones wrote:I'm the guy you see out there wearing Julbo Sherpa Glacier Glasses, even in the summer. With how bright it is up there even without snow, these do the trick to really reduce the overall brightness of the sun on the rocks. While the blinders aren't always necessary for a climb, they are nice to have when the Colorado sun comes out to play up there.
I also wear Julbo Glacier Glasses (pictured in my avatar). I've had the same pair for probably 25 years. They aren't polarized which is fine with me. They also are tinted brown which to me seems better for seeing undulations in the snow - especially in poorer light.
I take the mountain climber's approach to housekeeping - don't look down
---
Posts: 153
Joined: Thu Dec 20, 2007 10:45 pm
Location: Littleton, CO
+1 for Native Eyewear. They're affordable, light weight, 100% UVA/UVB, available with polarized lenses. Many come with additional lenses.
"There is more in us than we know. If we can be made to see it, perhaps, for the rest of our lives, we will never again settle for less."
Kurt Hahn-Founder of Outward Bound

"Reading about nature is fine, but if a person walks in the woods and listens carefully, he can learn more than what is in books, for they speak with the voice of God." George Washington Carver
---
Posts: 461
Joined: Wed Jun 16, 2010 8:21 am
Polarized lenses give zero extra protection from UV. I'm not going to get into the science of polarized light, but its a fact.

I've posted info on UV protection and sunglasses in the past. Basically, a good pair of sunglasses with decent protection from the sides/bottom will suffice. Color or tint has nothing to do with UV protection either. In fact, a darker tint can be worse because it dilates your pupils allowing MORE UV penetration. No. You don't have to spend $200 to get great protection. A $10 pair can be just fine. I've climbed in full snow all day with a pair purchased at a Cinco de Mayo kiosk. I think I paid $10 or $12. They were comfy. The downside...I dropped them in a parking lot and they broke. You get what you pay for!

Although expensive name-brand sunglasses are great, it's all over-hyped marketing. And boy o boy they've done a great job of it. If you were going to spend a week on snowpack I'd consider the full side protection of glacier glasses. Otherwise, get whatever's within your budget. Just don't go without! That's my lowdown. Enjoy!
---
Posts: 856
Joined: Mon May 07, 2007 8:44 am
Location: Castle Rock, Co
---
Posts: 522
Joined: Mon Feb 19, 2007 1:27 pm
Location: Louisville, Co
---
Who is online
Users browsing this forum: Alpine Guy, britdog, Conor, LakesNPasses, ulvetano, Wildernessjane and 16 guests