Posts: 885
Joined: Wed Sep 24, 2008 3:04 pm
Already a 750 to 1000 acre fire outside Fort Collins...saw it while hiking Green Mtn in Boulder this afternoon and thought, no way...unfortunately this is a bad start to the season
---
Posts: 178
Joined: Thu Jan 31, 2008 10:30 pm
Yup, I was in red rock canyon in co springs yesterday and we spotted a small fire. I think it burned 5 acres, but smelling smoke and seeing fire is not my idea of a good time.
---
Posts: 681
Joined: Sun Jul 17, 2011 4:31 pm
Location: Rosedale, Kansas
https://twitter.com/search?q=%23GalenaFire&src=hash
The Twitter feed for Galena Fire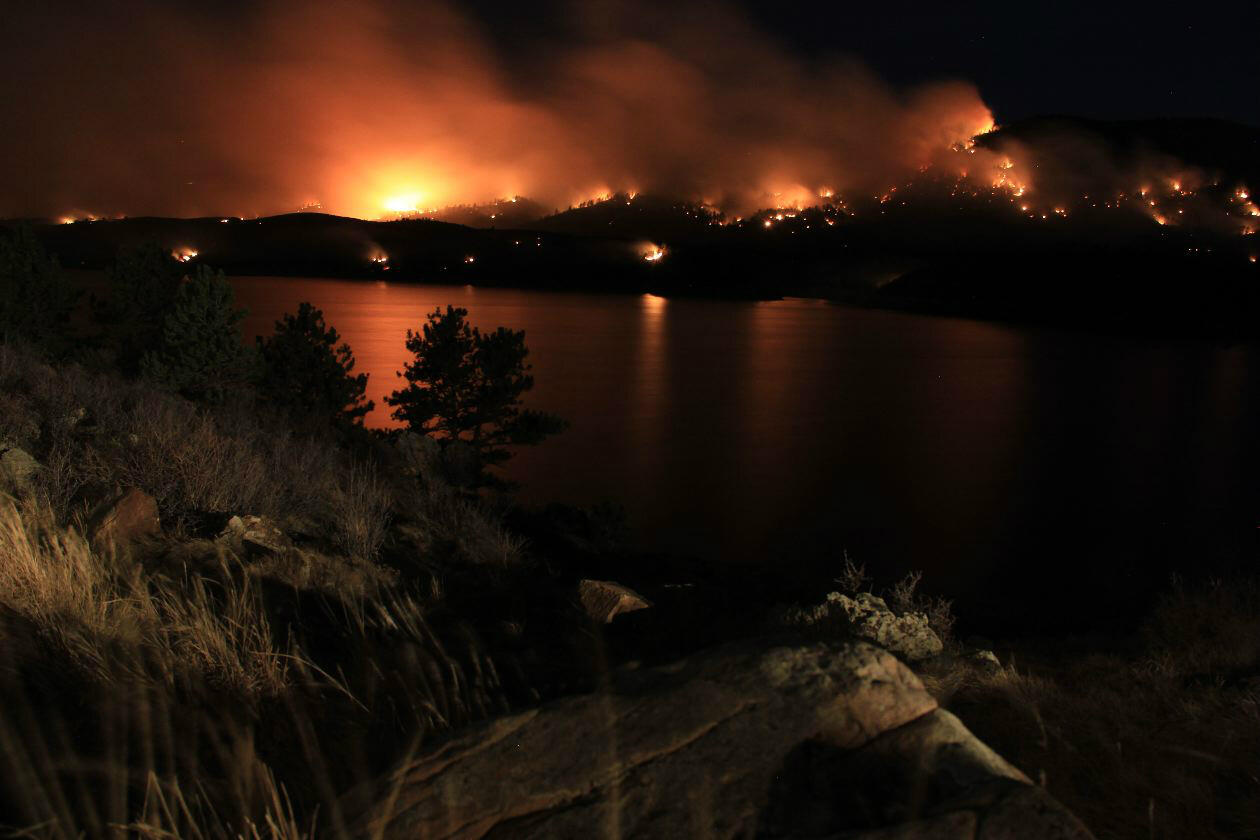 ---
Posts: 117
Joined: Sun Oct 10, 2010 10:59 pm
Yeah I could smell it really strong coming back from the mountains right around Loveland and then heading West on 14 you could see the flames pretty well. The strong winds right now are not helping anything. Bad sign for the coming year... Sucks, I run over there everyday.
They forget that some crisis is necessary to hone skill. "Near misses," those brief encounters with the reality of mortality, are great learning tools if properly approached. -Denali Climbers Guidebook
---
Posts: 2643
Joined: Sun Jan 07, 2007 8:34 pm
Location: Crested Butte, CO
PaliKona wrote:Already a 750 to 1000 acre fire outside Fort Collins...saw it while hiking Green Mtn in Boulder this afternoon and thought, no way...unfortunately this is a bad start to the season
wow crazy, just hearing about it now. Get ready for a LONG summer of fires, 2nd year in a row with a bad snowpack, this time it could be much worse than last year unfortunately.
---
Posts: 681
Joined: Sun Jul 17, 2011 4:31 pm
Location: Rosedale, Kansas
---
Who is online
Users browsing this forum: No registered users and 2 guests