Site Administrator
Posts: 7522
Joined: Sun Jul 25, 2004 7:34 pm
Location: Breckenridge, CO
I've implemented some changes that allow you to change your
home page
settings if your browser allows Cookies. Initially, you can change the number of forum threads that display on the home page
AND
the option to specify whether you have a slow or fast Internet connection - this will cause larger versions of the random photos to be displayed on the home page.
Just click on the
Display Settings
link at the top of the
home page
to make the adjustments.
This is just a start. I plan on making tons of enhancements to the site that allow you to take advantage of a large screen resolution and a high-bandwidth Internet connection. More to come...
Last edited by
BillMiddlebrook
on Fri Feb 02, 2007 9:42 pm, edited 2 times in total.
---
Posts: 3086
Joined: Thu Aug 17, 2006 4:04 pm
Location: Tabernash, CO
---
Posts: 1570
Joined: Fri May 05, 2006 11:05 am
Location: Denver, CO
Nice! Great features. Look forward to your additional enhancements!

Kojones
Climbing partner: "Is this uphill the whole way?"
Kojones: "No, only half the hike is uphill."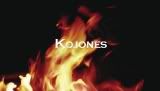 ---
Posts: 294
Joined: Tue Aug 02, 2005 1:29 pm
As always... a way cool addition to the site, Bill. I love the random display of pictures you added a while back so getting even bigger pics is great.

Thanks for all your hard work on the site...
"The mountains are calling, therefore I must go."
tweaked by me but originally John Muir
---
Posts: 502
Joined: Mon Aug 07, 2006 7:13 am
Location: Monumental Monument, CO
Is this to cool or what?

You know what I think might be a nice feature. I bookmark a lot of threads for future reference such as gear recommendations, campsites, TH info on various other peaks than 14ers, etc. . . Do you think it would be beneficial at all to be able to save threads to your profile somehow? Just a thought.
Move like a heron, not like a water buffalo


---
Site Administrator
Posts: 7522
Joined: Sun Jul 25, 2004 7:34 pm
Location: Breckenridge, CO
alanb
: Thanks. Right now I'm still in the process of re-creating the larger images for most of those random home page pictures. There are about 60 and I should have the rest of them done tomorrow.
FlyGirl
: I'm starting a list of things that can be customized and will take a look at further changes within the forum thread list that displays on the right side of the home page. Maybe there are a few different options I can provide.
For the home page, the goal is to allow each of us to maximize our browser display page. The next step will be to apply this throughout portions of the site.
---
Posts: 1060
Joined: Thu Jun 22, 2006 9:14 pm
Location: westminster
Any more improvements and I'll have to take a computer class. My computer skills suck. Still, an excellent site and I'll try and keep up.
Thanks Bill
---
Posts: 179
Joined: Sun Jul 16, 2006 12:55 pm
Location: Morehead City, NC
---
Site Administrator
Posts: 7522
Joined: Sun Jul 25, 2004 7:34 pm
Location: Breckenridge, CO
---
Site Administrator
Posts: 7522
Joined: Sun Jul 25, 2004 7:34 pm
Location: Breckenridge, CO
To provide more flexibility when printing routes, I've used the site Display Settings page to provide more customization. You can now specify if you want to resize the photos to optimize space (and ink). I also added an option to print (or not) the route profile and topo map.
Once you make the changes, they stay in a cookie for 180 days or until you clear your cookie cache in the browser. Check it out...
Site Display Settings
More to come...
---
Posts: 900
Joined: Fri Feb 08, 2008 11:18 am
Location: Prescott, AZ
I take it that stacking the forum / TR's / Conditions has been permanently done away with in favor of tabbing them? My home page is now tabbed and do not see the option of stacking in the user preferences.

My preference had been to stack them instead of tabbing. No big deal if can only now tab, but in case I'm missing something I thought I'd ask.
I look up to the mountains - does my help come from there? My help comes from the Lord, who made heaven and earth! Psalm 121:1-2
---
Site Administrator
Posts: 7522
Joined: Sun Jul 25, 2004 7:34 pm
Location: Breckenridge, CO
---
Who is online
Users browsing this forum: No registered users and 4 guests