Posts: 2337
Joined: Thu Apr 12, 2007 11:57 am
Location: Here, Now
I have all the equipment I need. So, the only thing I can do is think of little things to do.
A small thing is when the sleeves go up a bit and expose some skin between just above the glove or mitt. You can feel the cold even when wearing a soft shell jacket and it is annoying.
So ... the thumb hole ...
I used the below to make a small loop that I sew into the cuff of the shirt - base layer. It holds the shirt sleeve in place. I don't feel it around the thumb.
http://shop.hobbylobby.com/products/2mm-black-pony-bead-lacing-887786/
Montani Semper Liber

i
"Please use the comments to demonstrate your own ignorance, unfamiliarity with empirical data and lack of respect for scientific knowledge. Be sure to create straw men and argue against things I have neither said nor implied. If you could repeat previously discredited memes or steer the conversation into irrelevant, off topic discussions, it would be appreciated. Lastly, kindly forgo all civility in your discourse . . . you are, after all, anonymous."
Barry Ritholtz
---
Posts: 1570
Joined: Fri May 05, 2006 11:05 am
Location: Denver, CO
I do like the few shirts I have with thumb holes. During outdoor activity, I've really only found myself using it when cycling. Hiking/skiing I have gloves that are long enough to cover the wrist area either under or over the jacket depending on the glove. This is a good idea - I never really though of creating my own thumb hole
Kojones
Climbing partner: "Is this uphill the whole way?"
Kojones: "No, only half the hike is uphill."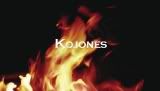 ---
Posts: 58
Joined: Fri Dec 03, 2010 9:41 pm
Location: Golden, CO
i love my stoic merino wool long sleeves with thumb holes. i still wear my pati cap 3 occasionally, but for hiking, skiing, etc., i stick with these.
One foot in and one foot back, but it don't pay to live like that.
So I cut the ties and I jumped the tracks, for never to return.
---
Posts: 1135
Joined: Sun May 04, 2008 8:30 pm
Location: Castle Rock, CO
+1 on thumb holes for winter activities. It makes getting gloves/mittens on without the hassle of ensuring your sleeves remain covered by the gauntlet.
---
Posts: 809
Joined: Thu Sep 28, 2006 8:46 pm
Location: A plane ride from the mountains
I, for one, detest those thumb holes. And since I don't use them, it has the opposite effect: there's a little hole (with exposed skin beneath!) that gets cold and feels weird. So I'm forced to either use the thumbhole, which I find uncomfortable, or to not use it, and have a cold spot.

I'll agree on their usefulness for putting on gloves.
But I actively try to not buy anything with thumb holes if it is avoidable.
---
Posts: 697
Joined: Sun Jul 17, 2011 4:31 pm
Location: Rosedale, Kansas
Had to reinforce the stupid thumb holes in my favorite North Face hoodie just a few weeks after buying it. If youre gonna put thumb holes on your products at least do them right.

I try to buy my stuff without them.
Some rise, some fall, some climb to get to terrapin
NoCoChris
: Now with less Colorado!
---
Posts: 469
Joined: Mon Feb 25, 2008 6:59 am
Location: Menasha, Wisconsin
pvnisher, just stitch them shut. So easy to do.
Growing older is inevitable, but getting old is not.
---
Posts: 809
Joined: Thu Sep 28, 2006 8:46 pm
Location: A plane ride from the mountains
hotrod wrote:pvnisher, just stitch them shut. So easy to do.
As my avatar Calvin says, "It's more fun to blame things than fix them."
---
Who is online
Users browsing this forum: No registered users and 19 guests