Posts: 369
Joined: Sun May 20, 2007 5:13 pm
I am currently considering buying a GPS and was wondering what folks might recommend. It seems like I can't go wrong with a Garmin.
Preferably, I would want a smaller unit and I don't need all of the fancy camera/video additions.
---
Posts: 91
Joined: Sun Jul 10, 2011 6:20 pm
Location: Colorado Springs
I picked up a Garmin Etrex HCX Vista last year for about $160, loaded it with CO, UT, NM, and AZ topo maps and the city navigator software. No frills. I fired the gps up the first time in the basement...It does what it supposed to do very well. It's held up very well in the cold, in whiteouts, in the rain. I also use this with a handlebar mount on my mountain bike and my motorcycle...It has defininately been tested. I would try and replace with the exact same model if it should fail.
---
Site Administrator
Posts: 7523
Joined: Sun Jul 25, 2004 7:34 pm
Location: Breckenridge, CO
BlueKhan's suggestion of the the eTrex Vista HCx is a good one, although I believe it's now discontinued and the new "mini" line is eTrex 10/20/30. I have the unit BlueKhan mentioned and I also have an newer, eTrex 30 and have no complaints. In fact, the belt clip system on the back (included with the additional $15 neoprene cover accessory) of the newer models is much better and more durable. It's good enough to clip on a pack waist belt, part of a shoulder strap or something else and it's thick plastic, not fabric. The chip seems to be faster than the older, Vista and the battery life is good.
So, if you're looking for a small, no-frills gps with plenty of functionality, look into an eTrex 30 or 20 (Note: the 30 has a barometric altimeter, the 20 does not. See comparison link, below). If you get one, buy the neoprene cover/belt clip accessory.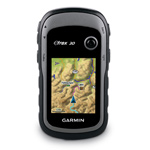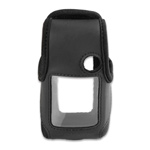 More info...
https://buy.garmin.com/shop/compare.do?cID=145&compareProduct=87774&compareProduct=87771
https://buy.garmin.com/shop/shop.do?pID=87771
https://buy.garmin.com/shop/shop.do?pID=94379
If you get a Garmin, the best 24k topo maps available are through Roger Edrinn's
www.abovethetimber.com
site. Very good detail and easy to load to the gps using Garmin MapSource software, which comes with the unit.
---
Who is online
Users browsing this forum: No registered users and 14 guests