Posts: 1570
Joined: Fri May 05, 2006 11:05 am
Location: Denver, CO
All,

We are coming to a close with the warm weather climbing season. Sometimes, nothing tastes better than a creek-cooled beer at the trailhead after a climb, even if it is 9:30 in the morning. I'd like to get an idea of what beers pair the best with certain peaks. Tell me what beer you'd most like to drink after what peaks.

I have had a number of beer coupons from the Beer Drinker's Guide to Colorado that I haven't been able to use. I hate to have free beer go to waste. They all expire on January 1, 2013. I have listed below the coupons I have. Most are free beer (maybe a couple require a food purchase).

Only if you'll use them, I'd like to send them to you.

1. First come, first served.
2. Let me know which one(s).
3. Respond to the beer-peak pairing question.
4. I'll PM you and you can respond with the address you'd like me to send these to.


Colorado Springs:
-Rocky Mountain Brewery
-Phantom Canyon Brewing Co
-Front Range Barbeque
-Colorado Mountain Brewery
-Bristol Brewing Company

Grand Lake
-Grand Lake Brewing Co

Longmont/Lyons
-Oskar Blues Brewery (3 locations, buy beer & glass is $2)

Fort Collins
-Odell Brewing Company

Alamosa
-San Luis Valley Brewing Company

Edwards
-Crazy Mountain Brewing Co

Ridgway
-Colorado Boy Pub & Brewery

Woodland Park
-BierWerks

Aspen
-Aspen Brewing Company

Silverton
-Silverton Brewery

Durango
-Durango Brewing Company
-Ska Brewing Company

Kojones
Climbing partner: "Is this uphill the whole way?"
Kojones: "No, only half the hike is uphill."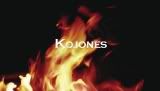 ---
Posts: 579
Joined: Sun May 06, 2012 2:56 pm
Location: Denver and Nathrop, CO
I think it's fitting to go with a Longs Peak Raspberry Wheat from Estes Park Brewery after a summit of Longs.

As for the coupons, perhaps these would be good to hand out at the next happy hour on Nov 1?
"If you're bumming out, you're not gonna get to the top, so as long as we're up here we might as well make a point of grooving." -Scott Fischer
---
Posts: 158
Joined: Wed Jul 12, 2006 7:58 am
Location: Colorado Springs, Colorado
I had a Lucky U IPA from Breck Brewing on top of Snowmass. It was my last 14er and I felt very lucky and privileged to have completed all the 14ers with only 3 trips to the doctor. Intestinal bacteria, knee problems, and stitches in my leg from a fall on Capitol. FWIW my buddy had a Guinness on top.

As for the coupons I wouldn't mind having a Bristol one to go grab a pint of Winter Warlock when it comes out this month. But I'm not picky when it comes to free Colorado Springs Beer coupons.
Eagles may soar, but Weasels don't get sucked into jet engines.
---
Posts: 46
Joined: Fri Sep 23, 2005 11:22 am
Location: Fort Collins, Colorado
Horsetooth Stout from Coopersmith's is good after scrambling up
Horsetooth Mountain
.
I wouldn't mind taking the Odell Brewing Company coupon off your hands...
---
Posts: 117
Joined: Sun Oct 10, 2010 10:59 pm
90 Shilling, 5 Barrel or some Great Divide Rumble are my personal favorites to carry to the top.
They forget that some crisis is necessary to hone skill. "Near misses," those brief encounters with the reality of mortality, are great learning tools if properly approached. -Denali Climbers Guidebook
---
Posts: 208
Joined: Thu Jun 25, 2009 3:16 pm
Location: Boulder, CO.
I'm a pretty big Avery and Mountain Sun fan, but I know I'll be down in Silverton this year and don't mind taking the Ska and/or Silverton Brewing (new to me...?) coupons off your hands? It's a pretty generous offer, and hard to resist
Such things for example as the grasp of a child's hand in your own, the flavor of an apple, the embrace of a friend or lover...sunlight on rock and leaves, the feel of music, the bark of a tree, the abrasion of granite and sand, the plunge of clear water into a pool, the face of the wind--- what else is there? What else do we need?
--Edward Abbey
---
Posts: 702
Joined: Wed Apr 23, 2008 7:52 am
---
Posts: 176
Joined: Sat Mar 20, 2010 7:13 pm
Location: Boulder
I nursed two Ellie's Brown Ales after Capitol. A great recovery drink.
I wouldn't mind the Colorado Mountain Brewery or Phantom Canyon coupons, but I'd take any from the CO Springs area
Thanks!
---
Posts: 2416
Joined: Tue Jul 26, 2005 2:35 pm
Gordon/G'Knight is my favorite Colorado beer. I've included it in many trip reports,
like this one.
For me, nothing tops off a successful day in the mountains like the taste of a Gordon. The buzz helps make those aches and pains fade into the background, too!
And.. my birthday's coming up soon. A coupon for OB, especially if I can snag a pint glass, would make it extra special.
Thank you!
We are all greater artists than we realize
-FWN
A man is rich in proportion to the number of things he can afford to let alone.
-HDT
Peak List
---
Posts: 410
Joined: Tue Oct 28, 2008 10:06 am
Location: Silverthorne, CO
Just brainstorming...
-Any beer after any peak
-Dale's after a peak when it's warm out
-Ellie's after a peak when it's cold out
-Shadow Mountain Oatmeal Stout after its namesake-that's my favorite from Grand Lake Brewing Co. I'd love that coupon if it's still available!

Thanks for sharing!
---
Posts: 100
Joined: Tue Apr 21, 2009 2:10 pm
Location: Golden, CO
Only 2 in particular for me.....
Two Moons Pale Ale, Phantom Canyon Brewery - Pikes Peak. I've gone here every time in Colorado Springs before racing either the Pikes Peak Ascent or the Marathon. I always make sure to have at least 2 beers before races... otherwise I'm taking myself to seriously
Independence Pass IPA, Aspen Brewing Company - North Maroon Peak. My husband and I got engaged on North Maroon Peak and went to the brewery afterwards to celebrate with a beer. We now make it a tradition when climbing any of the peaks in the Aspen area.
That's really all that I have. I love beer from all of the breweries mentioned... but these are the only two that stood out because they're special to me.
"Climb the mountains and get their good tidings. Nature's peace will flow into you as sunshine flows into trees. The winds will blow their own freshness into you, and the storms their energy, while cares will drop off like autumn leaves."
-John Muir
---
Posts: 99
Joined: Fri Aug 10, 2012 8:04 pm
Location: EVERGREEN, CO
How bout Lefthand Sawtooth....after running the sawtooth ledges
---
Who is online
Users browsing this forum: KatieFinn, summitstep, wildsidesky and 33 guests