Forum rules
Please
do not use this forum to advertise, sell photos or other products or promote a commercial website
. For more details, please see the
Terms of Use
you agreed to when joining the forum.
Posts: 304
Joined: Mon Jul 16, 2007 11:49 am
Location: Albuquerque, NM
I'm trying to decide between Capitol and N. Maroon this weekend. Does anyone have an update on the colors there? I know from past years these seem to peak a week or two apart despite being very close together. I'll post updates when I'm back!

Thanks!
Adam
---
Posts: 1081
Joined: Sat May 09, 2009 10:23 pm
Location: Durango, CO
I saw a photo from yesterday that shows Maroon is still about a week away from Peak.
---
Posts: 93
Joined: Mon Sep 07, 2009 4:49 pm
Location: Palmer Lake, CO
Billy the Kid wrote:Has anyone been or have any info of the current status on Kebler and Ohio pass? I want to catch them at their peak and I am trying to decide if I should go this weekend or next?

Thanks everyone!
Went today 9/21. Ohio Pass is 90% peaked. On the way from Crested Butte to Kebler Pass, it's peaked. However, the canopy viewed from the top of Kebler is only about 30% turned. My guess is the canopy should be peaked in 3 to 7 days. I was going to post pics but they are too big.
---
Posts: 372
Joined: Tue Jul 27, 2004 7:28 pm
Location: Windsor, Colorado
Been on a whirlwind tour of southern Wyoming and then northern to central Colorado. Here are a lot of updates!
For those interested in the Battle Pass area west of Encampment in Wyoming....some nice color in patches along State Highway 70. For the acclaimed turnoff on that highway leading to "Aspen Alley".....the "alley" is fine, but the leaves are still mainly green. It's a very nice corridor of rather tall aspen (for Wyoming) that would make for some very nice shots when peak.
Traveling west on 70 almost to Baggs, there is a turnoff that follows the "Little Snake River" southeast back into Colorado. Here's a couple of shots I took last Tuesday evening that typifies the area: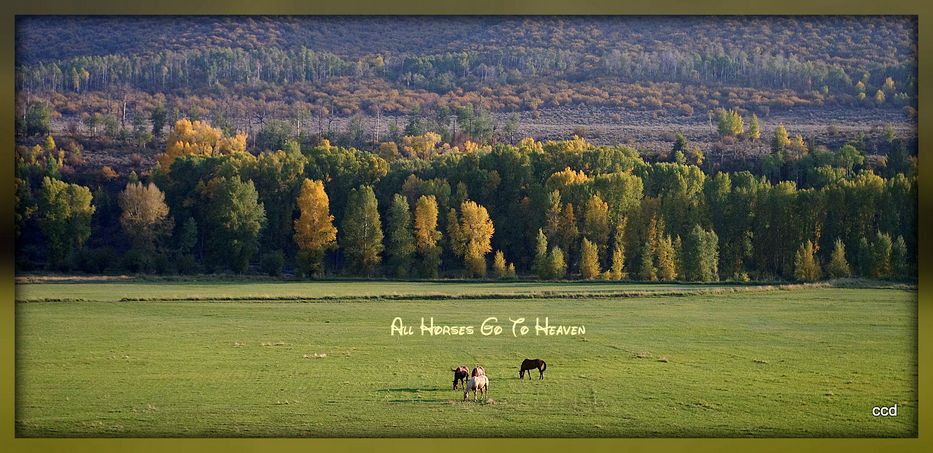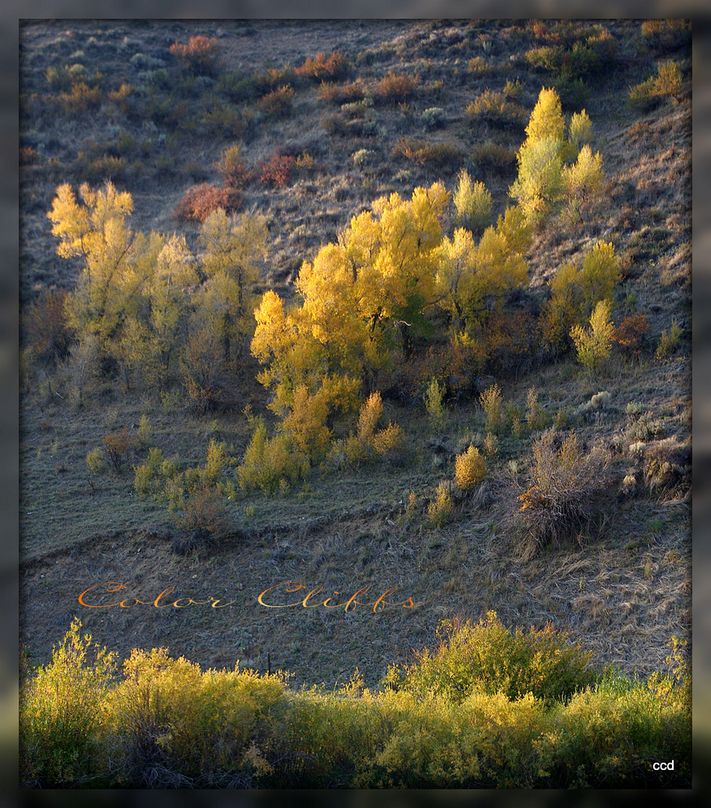 From there I headed into the Hahn's Peak/Steamboat Lake vicinity. Definitely some good color there.....in fact very close to peak. I would go now. Spent the night on Buffalo Pass summit....please note the road heading down into North Park was closed at that point due to dangerous tree removal. The sign stated it would be open for this weekend. There was some nice color.....aspen from bright yellow to golden to orange and everything in between (but a lot of green too). Also some nice oak shrubs and various ferns. Great variety all around.....my first time up. Here are some shots: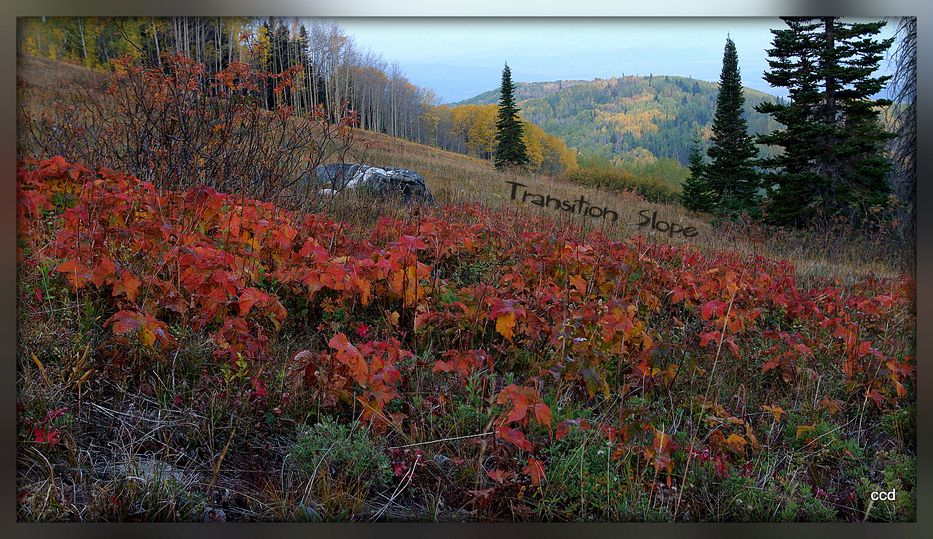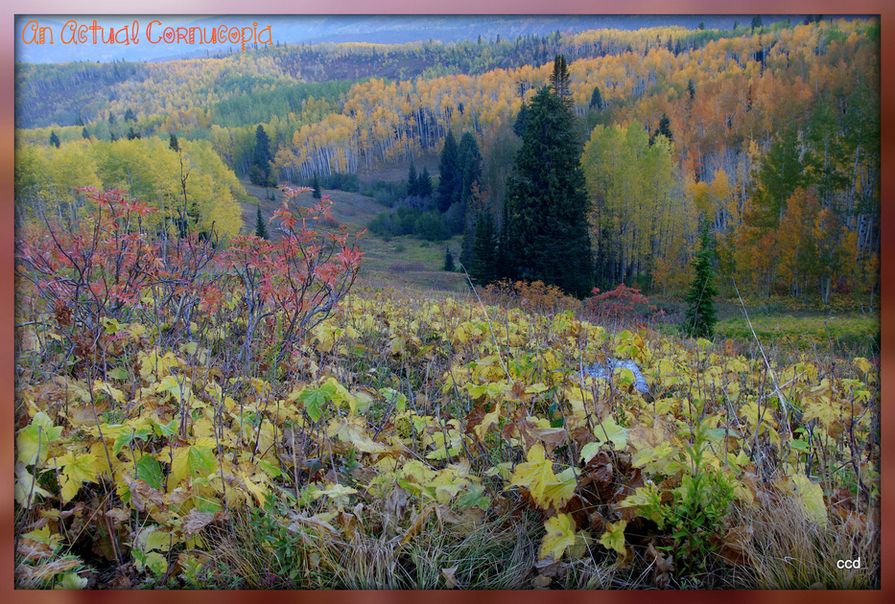 On to Gore Pass.....the small pond and adjacent hillsides a couple of miles below the pass on the west side showed some color, but not at peak. Lots of gold near the pass....esp. on the "less wild" east side and just before the summit on the west side: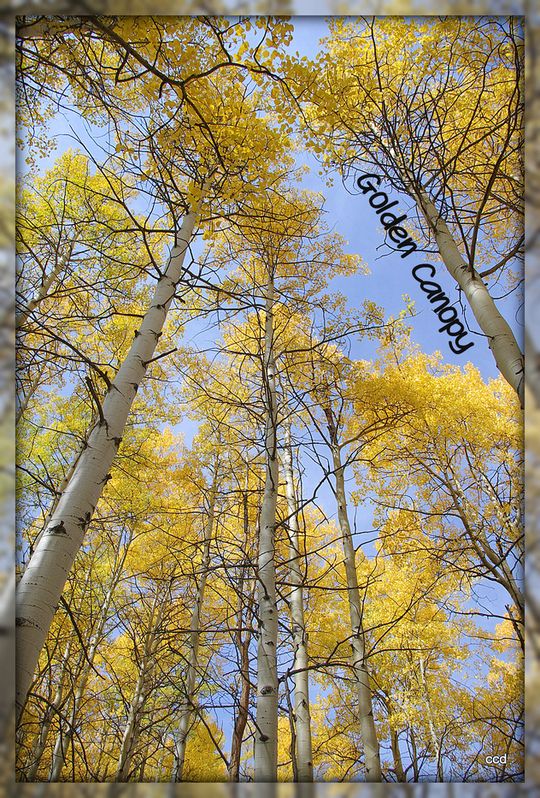 More on the next post.....
Last edited by
Mark Curtis
on Fri Sep 21, 2012 11:32 pm, edited 1 time in total.
---
Posts: 372
Joined: Tue Jul 27, 2004 7:28 pm
Location: Windsor, Colorado
Continuing from before......
From Gore Pass went down to Breckenridge.....colors are spotty along Highway 9 near Green Mountain Reservoir. Went over Fremont Pass, which was good in spite of there not being many big stands. Twin Lakes.....typical early turning on South Mount Elbert, though not as good as some previous years there. Some nice spots on the way to Independence Pass near La Plata.....the pass area itself has some brush turning, but as is usual is somewhat muted.
Spent the night at Maroon Bells parking lot, but after seeing the mass of cars there and the previous photos of people setting up for sunrise shots....I decided to go up Castle Creek Road instead. Very spotty in the lower sections, but up near Ashcroft it is better.......but not quite peak yet unless you go all the way to Pearl Pass. Wide and zoom examples: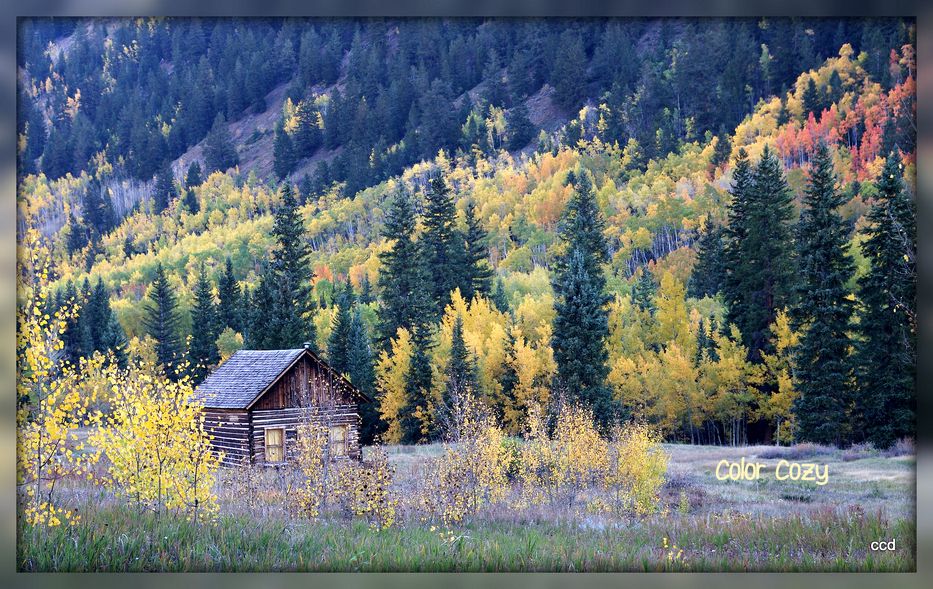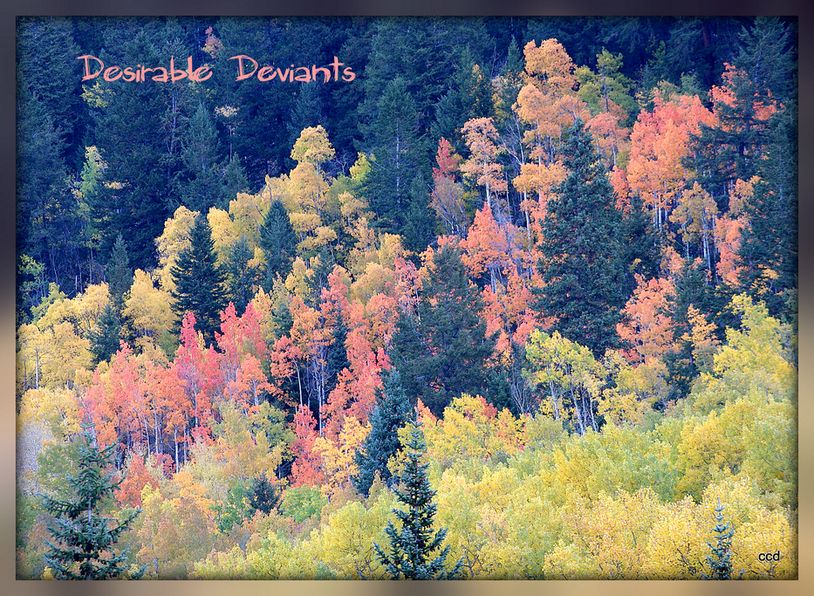 From there I followed the Frying Pan River west to Ruedi Reservoir. A few colors along the river:
Ruedi was still pretty green.....a few patches here and there. Plan was to head from there on the familiar County Road 400 over Crooked Creek Pass to Sylvan Lake and Brush Creek Road. But about 9 miles up they are doing some construction work on a bridge. So I took the "detour" suggestion (356?) a couple of miles east from there which ended up merging with 400 just beyond the construction. Much rougher road! Nice color though......goes right up next to the Holy Cross Range area. Brush Creek Road was nice as usual, but still pretty green in a lot of places:
Anyway, that's QUITE enough for now! I wanted to post photos to illustrate rather than subjective written descriptions. I will have more later including some shots for the other threads like Wildlife, Sunrise/Sunset, and Water.
---
Posts: 8
Joined: Sat Sep 22, 2012 10:18 am
We are scheduled to fly into Durango this next Friday the 28th for a photography expedition up to Silverton, Ouray, Ridgway, Telluride. I need to know if the Dallas Divide area will be peaking next weekend? If we are beyond the peak, I will probably cancel our trip and try again next year. Let us know how this area looks this weekend. If it is about 40%, we should be peaking by next week hopefully.

Thanks everyone.
---
Posts: 518
Joined: Mon Aug 02, 2004 4:14 pm
Location: Buena Vista, CO
Rainbow Lake in Chaffee County. 9/22


---
Posts: 8
Joined: Sat Sep 22, 2012 10:18 am
---
Posts: 2157
Joined: Fri Jan 05, 2007 11:31 pm
Location: People's Republic of Boulder
Took a little trip into Wild Basin today, some nice color down low near the trailhead, aspens up higher (above 10k) are already past peak. Then drove down the Peak to Peak highway between Allenspark and Ward and the colors are really nice along/around the highway right now. Fall colors between 8-10k appear to be at/near peak in the IPW and RMNP, so if you're looking for something this weekend, go get it. I'll try and post a few photos tonight or tomorrow of the colors.

Eric
---
Posts: 175
Joined: Tue Jun 29, 2010 6:47 pm
Location: Keystone, CO
Engineer Pass Area
"Cause the Rocky Mountain Way Is better than the way we had" - Joe Walsh
---
Posts: 31
Joined: Sat Sep 19, 2009 1:22 pm
Location: Parker, CO
Here are some recent photographs from Crested Butte and Kebler Pass. These were taken yesterday and today! The colors are great and the peak is close. I will post a few more.
Attachments

Crested Butte-221.jpg (293.46 KiB) Viewed 856 times

Crested Butte-135.jpg (334.33 KiB) Viewed 856 times

Crested Butte
Crested Butte-80.jpg (330.53 KiB) Viewed 856 times
---
Posts: 31
Joined: Sat Sep 19, 2009 1:22 pm
Location: Parker, CO
Here are a few more..
Attachments

Crested Butte-189.jpg (347.87 KiB) Viewed 855 times

Crested Butte-357.jpg (283.63 KiB) Viewed 855 times

Crested Butte-271.jpg (331.05 KiB) Viewed 855 times
---
Who is online
Users browsing this forum: No registered users and 3 guests