Site Administrator
Posts: 7518
Joined: Sun Jul 25, 2004 7:34 pm
Location: Breckenridge, CO
I've been fiddlin' around with GIS software lately to generate some 3-D peak videos from USGS data. My goal was to create something that is stand-alone and does not require Google Earth or Virtual Earth. So, I plan on adding them in FLASH format and hope to keep the sizes relatively small. If you have a dial-up connection, this may be one more enhancement that will drive you crazy because I expect each of the models to be at least a couple of meg in file size. I have to go through several, long steps to create each model, so it will take a while to get them all on the site.
3D Peak Models
Note
: the rotation starts as soon as the download begins, so it may be slow until it's fully downloaded.
Last edited by
BillMiddlebrook
on Sun Feb 11, 2007 4:33 pm, edited 7 times in total.
---
Posts: 382
Joined: Fri Jul 21, 2006 10:33 am
Location: Littleton, CO.
Hey Bill -- that's a great addition to a feature-packed site as it is. Question, though -- will it be possible to overlay routes/trailheads on these? Also, will there be functionality to stop the rotation and zoom?

Kudos!!
---
Site Administrator
Posts: 7518
Joined: Sun Jul 25, 2004 7:34 pm
Location: Breckenridge, CO
Initially, I may just put them out there as rotating (orbit) videos like the Quandary sample. But, yes, I would like to use the mouse for rotation control. Terrain cover, trailhead, trail locations, etc. are things I also hope to add.

Thanks!
Last edited by
BillMiddlebrook
on Thu Jan 11, 2007 5:52 pm, edited 1 time in total.
---
Posts: 1570
Joined: Fri May 05, 2006 11:05 am
Location: Denver, CO
Bill,

Simply amazing how this website has grown ever since I started using it years back. I like the model. It is definitely more detailed in terms of the shape than Google Earth. Adding those features that mtnmike mentioned would be awesome. I could even "hike" the entire trail before stepping foot outside. Great work on this (and the entire website). Thanks!

Kojones
Climbing partner: "Is this uphill the whole way?"
Kojones: "No, only half the hike is uphill."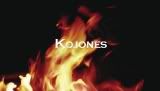 ---
Site Administrator
Posts: 7518
Joined: Sun Jul 25, 2004 7:34 pm
Location: Breckenridge, CO
Thanks!

I'm also looking into 3D route flyovers created using a gaming engine combined with USGS Terrain and cover data. We'll see about that one. I may just use it to create video flyovers with route details, milestones on the terrain.

For now, I'm going to see what I can do with these simple models.
---
Posts: 214
Joined: Thu Mar 09, 2006 8:26 pm
Location: Castle Rock, CO
This looks nice, Bill
. I think it could be useful, I know I've given Google Earth and/or NASA Worldwind a look once or twice before departing on a hike, just to get an idea about the layout of the mountain and surrounding peaks before heading out.
---
Posts: 205
Joined: Thu Sep 14, 2006 12:08 pm
Location: Denver
Bill,
As a geologist, a huge fan of maps, and all things relating to mountains in general, I think the images that you are creating for the website are very cool. They will be great for a person to get a better sense of the mountains that they are climbing, since it is often very difficult to get a good perspective of the mountain itself when you are on it. 3-D models are something that I often use to more easily illustrate complex geologic structures and maps, and hence I think they will be very helpful in this case too. Awesome. This will give me one more thing to drool over while recovering from ACL surgery...
wanting to climb,
Jack
---
Posts: 40
Joined: Sun Dec 24, 2006 12:41 am
Location: Colorado Springs
---
Posts: 943
Joined: Thu Jan 27, 2005 8:06 am
Location: Reno - North Lake Tahoe
Bill:
This is another very cool improvement to the site. If you keep making these realistic improvements, no one will need to climb, they'll just do virtual routes at 14ers.com.
I don't know how helpful it will be to me, but it will give me another reason to kill time at work, which is a good thing.
Some mistakes are too much fun to make only once.
---
Posts: 383
Joined: Mon Sep 11, 2006 8:41 am
Location: Red Lodge, MT
Bill, that is 100 percent bad-a**! I don't even care if you can layer routes on it, for Quandry, at least, you can see the routes in your head as the mountain spins. I wouldn't use this feature for route mapping, per se, but would use it as a conceptual model once I've got a route lined up.
If nothing else, it's cool to look at.
---
Posts: 980
Joined: Thu May 18, 2006 3:57 pm
Location: Broomfield, CO
While I think they're neat....I don't think that I'll be able to put them to use for anything so I'm gonna be the oddball and say 'no'.

They're kinda small and look as if they have some vertical exaggeration which wouldn't do much for route planning IMO.

But neat none-the-less!
---
Posts: 499
Joined: Tue Aug 29, 2006 11:13 am
Location: Boulder, CO
I think it would be a very good additional feature. For me, it would be most useful in just getting my general bearings before heading out, getting a feel for the general topography of the surrounding area. The enhancement that I'd most like to see (over the basic Quandry example) would be the ability to stop the rotation. But even the basic form would be great.
I have more age than experience, more experience than knowledge, and more knowledge than wisdom.
Yet somehow I usually make it back to the car safely; and oftentimes, so do the people that I'm with.
---
Who is online
Users browsing this forum: No registered users and 3 guests