Posts: 2415
Joined: Tue Jul 26, 2005 2:35 pm
Read about it here:
http://www.denverpost.com/opinion/ci_19159861
I could not care less about this guy or the political maneuvering of his various family members with regards to national elections. Neither do I want to discuss here the environmental impact of the mining in Somerset. Partisan nonsense and liberal vs conservative tribalism are not the issues here, so I hope we can avoid that crap in this thread.
What concerns me are Koch's Rusty NIchols/Red McCombs tactics and his using well-placed connections and bought politicians to game the system, thus depriving the rest of us access to wilderness land.
Even Ted Turner's million acres outside Bozeman, MT, are split by a FS road that allows commoners to access a campground surrounded by his private playground.
This goes well beyond whether Bean can ride his bike there. If this goes through, all access disappears for everyone not a friend of Koch. I think this kind of selfishness is repugnant.
I'm not disputing his building a private playground on the land he already has. It appears that he's contributing to some families getting by in the area as a result of the construction.
How much land does this man need?
Do any other 14ers.com members/part of the 99% have knowledge of the area he's trying to co-opt? Are there any ranked peaks of note, cool spots to camp, etc., in the land grab and/or Ragged Mountains area?
How much use does Deep Creek see that would be prohibited or much harder to access?
We are all greater artists than we realize
-FWN
A man is rich in proportion to the number of things he can afford to let alone.
-HDT
Peak List
---
Posts: 1120
Joined: Sun Jul 16, 2006 6:11 pm
Location: Centennial, CO
Koch's activities in the region are centered on his latest obsession, building an "authentic" Western town in a former pasture at the base of the incredibly scenic Ragged Mountains, about 12 miles up Highway 133 from Paonia and just east of Paonia Reservoir.
Matt,
I am vaguely familiar with the area between Paonia and Paonia reservoir and it doesn't offer a whole lot from a mountaineering perspective. About the only mountain of significance that it may impact access is Mount Gunnison:
http://www.summitpost.org/mount-gunnison/154805
but the directions in the "Getting There" section sounds like it would bypass this project. I guess the biggest concern is the road he's trying to shut down in order to put up his train tracks? I would imagine the biggest impact may be to some folks' fishing holes. I don't know of many camping spots in the area either. Would love to hear of some though, we end up "commuting" to Hotchkiss from the Gunnison Reservoir when we head out there.
Unfortunately, there are already a lot of private land issues in that area. Most notably for me cut off access to a mountain very high on my list, "Chair Mountain". Luckily, after several attempts Cheeseburglar finally found a legal way through the back door on that guy.
"Athletes express themselves physically, this is their art. As an athlete, exhausting oneself on the field or or on the track or on the trail or on the mountain brings calm and satisfaction. Thrashing about… our expression." - Steve Gleason
---
Posts: 2654
Joined: Sun Jan 07, 2007 8:34 pm
Location: Crested Butte, CO
---
Posts: 820
Joined: Tue Dec 12, 2006 2:17 pm
Location: crested butte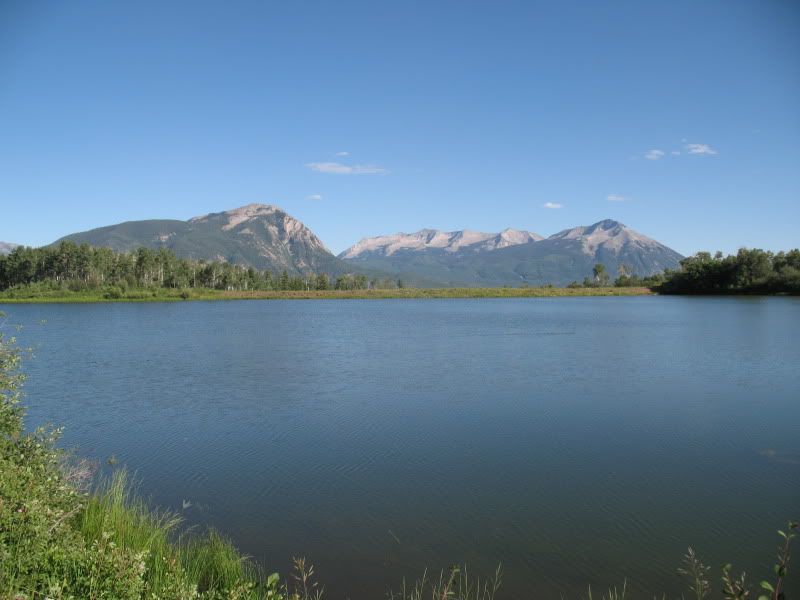 That photo is from the Raggeds trail just a bit North of the ranch by Tomahawk reservoir. The area would still be accessible, just not from Deep Creek. The proposed lands that the public would gain, especially with regards to Jumbo Mountain access, seem worth it. I'll probably visit that area this weekend to do a little riding, depending on what this storm does.
That said, the back-door dealings are pretty questionable, and I'm no fan of the Kochs or the loss of public access in general (same reason I oppose Wilderness designations).
---
Who is online
Users browsing this forum: No registered users and 1 guest