Forum rules
Please
do not use this forum to advertise, sell photos or other products or promote a commercial website
. For more details, please see the
Terms of Use
you agreed to when joining the forum.
Posts: 1475
Joined: Sat May 10, 2008 6:43 pm
Location: Estes Park
Ok. There's a ton of folks here that really know how to use a camera.
So,
let's see some of your black and white images
!! I LOVE black and white shots!
Aspens along Tigiwon Road
More Aspens along Tigiwon Road
San Luis Peak
Willow Creek Road

(north out of Creede)
Mt. of the Holy Cross
Missouri Gulch
Mt. Jackson and north slopes of Notch Mountain
---
Moderator
Posts: 1642
Joined: Thu Aug 04, 2005 9:46 pm
Location: San José del Cabo, BCS, México
Wow Kiefer -
awesome photos
!! I really like the Holy Cross and Tigiwon Road pictures.
I took this photo on Columbia that weekend we were there; using the 'Color Accent' mode on my camera, I chose red so everything in the photo that has red shows up red, and the rest shows up black-and-white. Not completely B & W, but close!
Mt. Harvard from Mt. Columbia:
---
Posts: 1081
Joined: Sat May 09, 2009 10:23 pm
Location: Durango, CO
That Holy Cross Photo is killer! I love the selective saturation photo too USAKeller! Good stuff! I'll post some later.
---
Posts: 791
Joined: Sun Apr 30, 2006 9:29 am
Location: Highlands Ranch, CO
Nice shots, Kiefer and Caroline! I'm no photographer, my black and white capabilities come from the B+W feature on Photobucket, but here are a few of my favorites:
Pioletski skiing off the top of Harvard last February: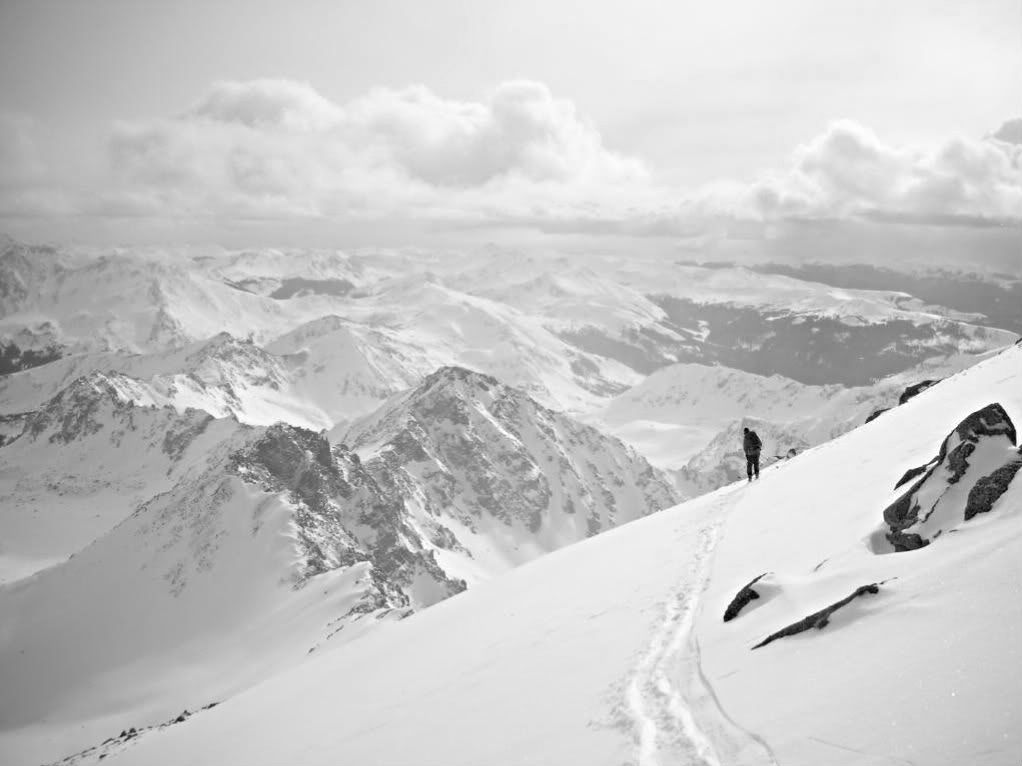 Looking up towards the summit of Aconcagua from Camp Colera in January of 09':
Another cool one of Kiefer's from a winter jaunt up Massive this past December:
---
Posts: 253
Joined: Mon Apr 03, 2006 9:17 pm
Location: tyler texas
keep on posting B/W photos. i love em.
---
Posts: 2158
Joined: Fri Oct 14, 2005 12:55 pm
I have tons so hard to post just a few.
Bierstadt
Pacific and Atlantic from Fletcher
Tetons
Ansel Adams had a pretty good idea
Summit plateau of McCurdy
Summit plateau of McCurdy
Wetterhorn
Wetterhorn
Last edited by
Jon Frohlich
on Mon Mar 28, 2011 5:54 pm, edited 1 time in total.
---
Posts: 2142
Joined: Fri Sep 25, 2009 7:47 pm
Location: Colorado Springs
Kiefer, great idea. And some gorgeous shots, man. I really like the Creed aspens shot.

All - some beautiful B&W's. Let's not be afraid to post some monotones and sepias, too!
---
Posts: 691
Joined: Sat Sep 06, 2008 9:09 am
Yes, great thread idea, Kiefer. I like your photos too. I've always loved "Aspens along Tigiwon Road" - remember seeing it awhile back - nice to see it again.
And even though I'm sort of a camera geek, I didn't know a tool called Color Accent mode even existed on camera. That is really cool. Nice pic, Caroline.
And Benners, Jon - enjoyed the pics.
Black and white - I love how it exposes the essence of form.
Black and white is something I just recently (this winter) began to really dive deep into. I quickly learned black and white is not easy. I took a stroll up South Boulder peak a few weeks ago. A snowstorm had just passed. And I took some pics that converted pretty good into black and white.
---
Posts: 1214
Joined: Mon May 24, 2010 11:57 am
Location: Littleton, CO
I have two words to describe those shots by Keifer: "Keifer Adams"

Wow, nice. the rest as well. Love those skis. I'll take a look at my own favorites, but can't touch what has already been posted.
---
Posts: 63
Joined: Mon Nov 02, 2009 9:31 pm
Location: Denver, CO
Kiefer, cool idea!! Here's a few photos:
The North Face of N. Maroon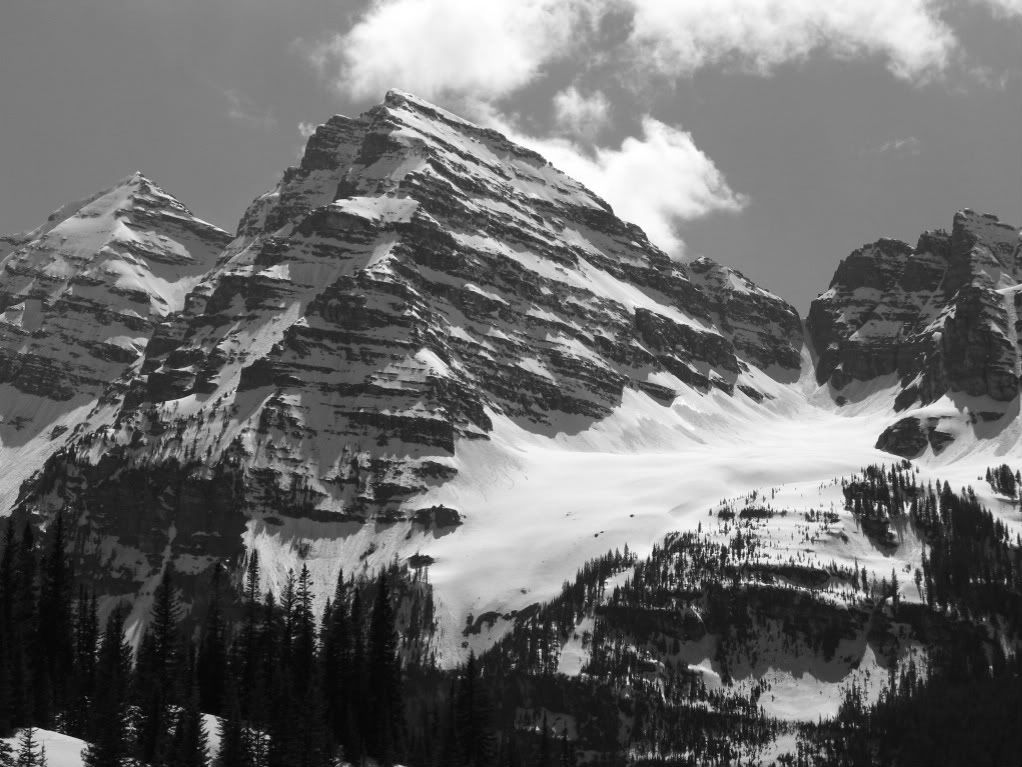 Mt. Sneffels, The Snake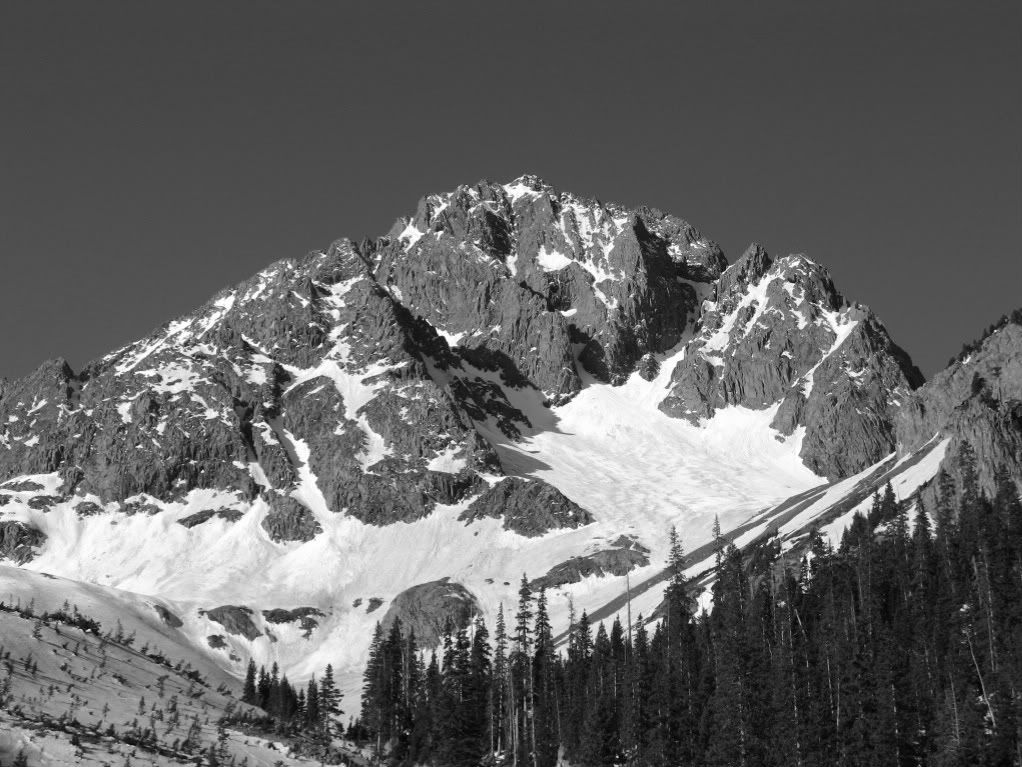 Mt. Moran, The Skillet
Crestone Needle, Ellingwood Arete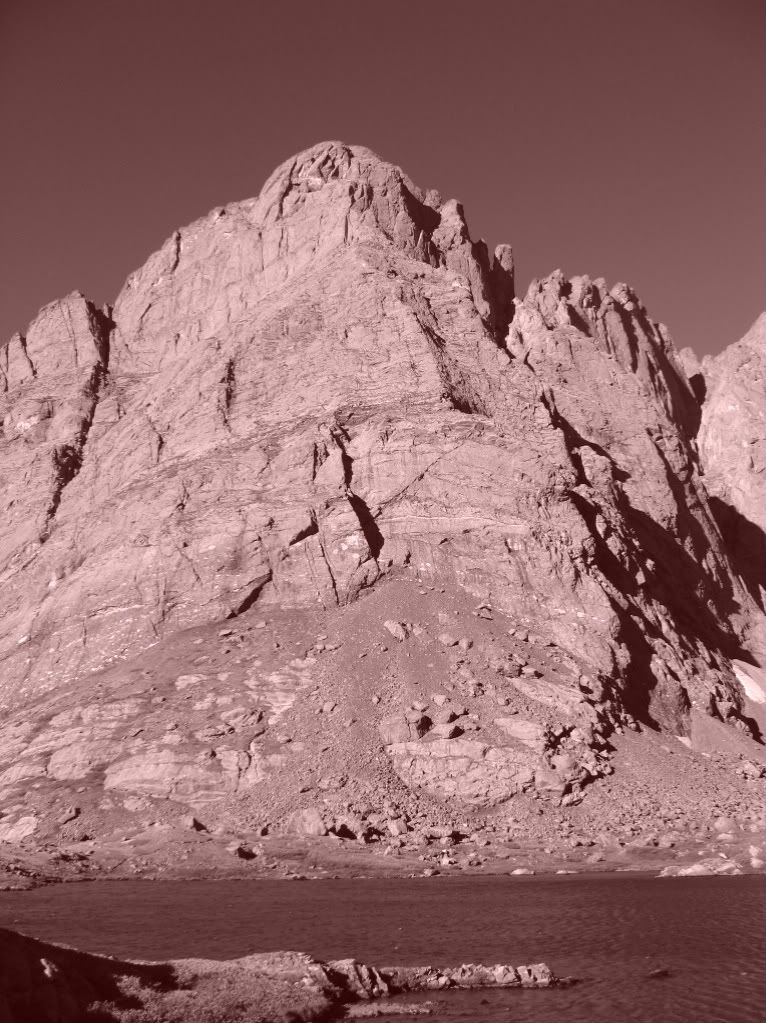 Aspens on Mt. Elbert
The Golden Leaf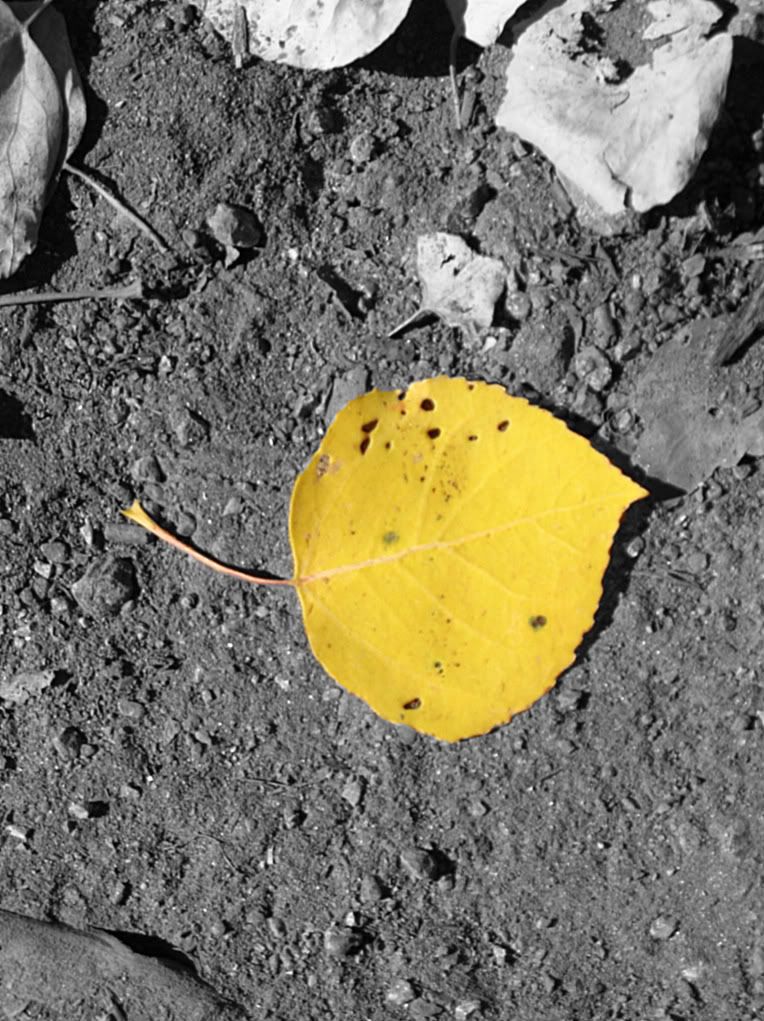 ---
Posts: 341
Joined: Tue Aug 22, 2006 4:27 am
Location: Farmington, NM
Mine are not very good, but they each mean something special to me.
Tigiwon Road:
Pawnee Buttes:
Kiefer on Knife Edge (not my picture):
Though this one is not in B&W, it still looks it. Approach to Hiamovi Peak in IPW:
Heather14 topping out on Little Bear:
---
Posts: 2158
Joined: Fri Oct 14, 2005 12:55 pm
This thread got me inspired to play around tonight with some other images. Hope no one minds something a bit different.
Machu Picchu
Nazca Lines - Peru (not much color here anyway but b&w and boosting the contrast brings out the lines)
---
Who is online
Users browsing this forum: moneymike and 3 guests