Posts: 123
Joined: Sun May 04, 2008 9:18 pm
On January 15th, the US Forest Service filed motion to dismiss in the Mt. Evans case. This is standard procedure, so its not like this is anywhere close to over, but it created some very interesting reading folks might be interested in.
Depending on your disposition, you'll either be madder than H*## or laughing hysterically. I'm recommending the latter.
Unless you're an attorney or paralegal type (at which point you're welcome to help with the legal research), you'll probably want to skip the Motion to Dismiss at
http://www.westernslopenofee.org/pdfupl ... ismiss.pdf
Likewise, you'll probably want want to skip Exhibit AA, the Forest Service's Interim Implementation Guidelines from 2005,
http://www.westernslopenofee.org/pdfupl ... bit_AA.pdf
although it does give a bit of a perspective on how the FS began twisting the law around from the beginning.
Exhibit BB
http://www.westernslopenofee.org/pdfupl ... bit_BB.pdf
is the collection agreement between the City and County of Denver and the FS, stating "The Forest Service will be responsible for enforcement of their own laws and regulations on lands for which they have jurisdiction. The Forest Service will, when necessary, notify the appropriate Law enforcement agency of lack of compliance. The Forest Service will not issue notices on behalf of DENVER."
But not to be missed is Exhibit CC, the declaration by Paul E. Cruz. He begins by stating that there aren't any overlooks anywhere on the Mt Evans road; continues by saying we've always been welcome to drive the road, stop and take pictures without paying a fee, but that if our cars are parked miles from the nearest amenities we're obviously using them; that we're only there for the amenities anyway, and finishes by saying that no one has ever gotten a ticket, they've just been given an opportunity to pay, an extra dollar as it were. Mr. Cruz's statement is at
http://www.westernslopenofee.org/pdfupl ... bit_CC.pdf
In any case, enjoy the read. If you're one of the many who have received a blue "ticket" while stopped along the side of the road, you might drop the Western Slope No Fee Coalition a note at
http://westernslopenofee.org/index2.php?contact=yes
Because links aren't up yet, I'm skipping some of the other information which lists the upper terminus of the Mt. Evans road as an overlook and admits that the FS has been charging fees there. I guess Mr. Cruz didn't read that part. I'm also skipping the financial breakdowns, showing a nearly 30% cost of collection, generally declining revenues, etc.
Dave
---
Posts: 123
Joined: Sun May 04, 2008 9:18 pm
Bump. Because this thread does such a great job of showing why the bill needs to pass.
---
Posts: 318
Joined: Mon Jun 06, 2005 9:34 am
Location: Aurora, CO
solvitur ambulando - it has been solved
"From the rising of the sun to the going down of the same, the name of the Lord shall be praised." Ps. 113:3
"For the things which are seen are temporary but the things which are not seen are eternal." 2Cor 4:18
---
Posts: 1569
Joined: Fri May 05, 2006 11:05 am
Location: Denver, CO
I have put this topic to bed over the winter... so forgive me for not remembering exactly. Does this mean the courts suggested that ALL cars should be charged upon entering? Or does it mean if we don't use anything but the road, we don't have to pay? I have a hard time understanding what some courts "mean" by what they do. For example, they could still think "it's not right what they are doing," but also think "it's not illegal what they are doing."
Kojones
Climbing partner: "Is this uphill the whole way?"
Kojones: "No, only half the hike is uphill."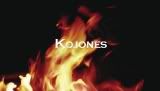 ---
Posts: 947
Joined: Tue May 16, 2006 1:00 pm
Location: Morrison, CO
It mean that you do not have to pay if you are traveling non-stop on the road as the new sign states. Other than that, you have to pay.
---
Posts: 123
Joined: Sun May 04, 2008 9:18 pm
JasonF wrote
In a nutshell, the MountEvans.com site is over a month out of date and incorrect. The FS has put an incredible amount of effort into keeping the case out of the court on purely jursdictional grounds, and almost succeeded, which may be where the post comes from. But after nearly 70 briefs and numerous Forest Service extensions, the case is still ongoing.
Kojones wrote
I have a hard time understanding what some courts "mean" by what they do
Sadly, this would be no exception. So far the court has only ruled on jurisdictional issues, not on the legality of the Forest Service's implementation of the fee program, which is what this case is really about. The Forest Service is spending an incredible amount of time and energy distracting the court from hearing the case on its merits, including the claim of sovereign immunity, alleging the public does not have the right to sue them.
Calling your senators and asking them to support the Fee Repeal and Expanded Access Act (sponsored by Senator Max Baucus of Montana) can go a long way towards making the case moot. Wouldn't that be nice!
Colorado's Senators are:
Michael F. Bennet, - (D - CO)
702 HART SENATE OFFICE BUILDING WASHINGTON DC 20510
(202) 224-5852
Mark Udall, - (D - CO)
317 HART SENATE OFFICE BUILDING WASHINGTON DC 20510
(202) 224-5941
Web Form:
www.markudall.senate.gov/contact/contact.cfm
You can find your senators at
http://www.senate.gov
This post has been edited.
Dave
---
Posts: 123
Joined: Sun May 04, 2008 9:18 pm
---
Posts: 383
Joined: Thu Aug 07, 2008 2:10 pm
Location: Fort Collins, CO
D8S wrote:Interesting article on Mt Evans.

http://www.newwest.net/topic/article/vi

... n/C41/L41/

I thought it was State Hwy 5, though he calls it Hwy 3. Maybe as time goes by, Mt. Evans is getting closer to being highway #1!

Dave
They sure are approaching #1 status:
......................./´¯/)
....................,/¯../
.................../..../
............./´¯/'...'/´¯¯`·¸
........../'/.../..../......./¨¯\
........('(...´...´.... ¯~/'....')
.........\.................'...../
..........\............... _.·´
............\..............(
..............\.............\..
"Beer is living proof that God loves us and wants us to be happy."
-
Benjamin Franklin
---
Posts: 2361
Joined: Tue Feb 19, 2008 1:26 pm
Location: The nether regions. CO
Where's CC on this?!?! He's outraged at the $100 fee the owner's of private property charge, on which Culebra sits, yet remains conspicuously silent on being charged to drive up a taxpayer funded road...
---
Posts: 17
Joined: Fri Sep 04, 2009 1:55 pm
Location: Philly
g wrote:Nice article in Westword
Very cool article. Thanks for sharing. But does anyone know if this means you don't have to pay the $3 charge for cycling up to the top?
Last edited by
CVV15er
on Wed Jun 02, 2010 3:02 pm, edited 1 time in total.
---
Posts: 1002
Joined: Wed Sep 20, 2006 9:36 pm
Location: Brighton, CO
Has anybody considered a VOLUNTARY 14er fee? They could put deposit boxes at trailheads, like they use at campgrounds that don't have any staff to collect the money. If it makes you feel good to donate money to the government, go right ahead. If you don't like the thought of dumping your money into a big black hole, no need to feel obliged. A voluntary fee hurts nobody.
"May your boulder be your blessing." - Aron Ralston
---
Moderator
Posts: 4990
Joined: Mon Jul 26, 2004 8:54 am
Location: Woodland Park, Colorado
There are some collection boxes posted at some 14er trailheads with signs requesting donations to support trail maintenance, however the underwhelming response has prevented their widespread use.
---
Who is online
Users browsing this forum: No registered users and 0 guests