Posts: 1570
Joined: Fri May 05, 2006 11:05 am
Location: Denver, CO
Howdy Bill,

Was curious since the main page shows topics on one line each if you would be able to implement a feature whereby when the mouse hovers over a topic, the entire topic would display for those topics that are too long for the single line. I imagine the pop-up being perfectly lined up with the title and would temporarily extend the topic over the "time ago" data.

Anybody else like it or have suggestions?

Kojones
Climbing partner: "Is this uphill the whole way?"
Kojones: "No, only half the hike is uphill."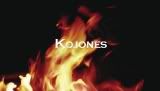 ---
Site Administrator
Posts: 7472
Joined: Sun Jul 25, 2004 7:34 pm
Location: Breckenridge, CO
Not sure I understand what you mean.

On the home page, do you just want the most-recent hover replies to be expanded to include more replies? Or do you mean show the larger replies that currently come up as "reply too long to display here?"
---
Who is online
Users browsing this forum: No registered users and 2 guests