Site Administrator
Posts: 7523
Joined: Sun Jul 25, 2004 7:34 pm
Location: Breckenridge, CO
They are available in soft or hard top and proceeds go directly to the maintenance and expansion of the site. I really do hate selling stuff on the site, but It's proven to be the most reliable way to cover expenses.
14ers.com Store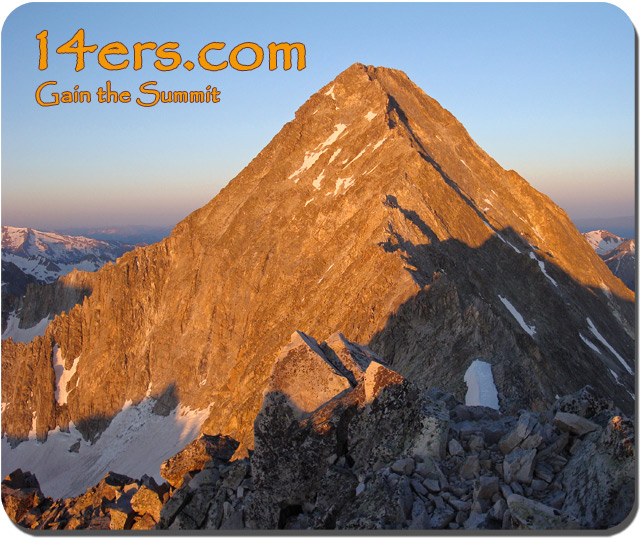 ---
Posts: 1242
Joined: Tue Jun 10, 2008 5:24 pm
Location: castle rock
way to tease us with the knife ridge Bill !!!
really like it tho!
What do you think I'm some kind of a jerk or something! - That's all I need the ashtray, the remote control, the paddle game, and this magazine, and the chair and I don't need one other thing, except my dog.
[Shithead growls at him]
I don't need my dog.
---
Posts: 1112
Joined: Sun Jun 11, 2006 11:02 pm
Location: Utah
NICE
I get acute mountain sickness when I am

away

from the mountains.
---
Posts: 106
Joined: Mon May 12, 2008 12:50 pm
Location: Memphis, TN
Next up..."My Summit: The Life and Legend of Bill Middlebrook"

haha just kidding. great idea.
---
Who is online
Users browsing this forum: No registered users and 3 guests