Site Administrator
Posts: 7472
Joined: Sun Jul 25, 2004 7:34 pm
Location: Breckenridge, CO
I've started to build informational links into the header area of the site. For now, they simply provide a "
Did you know
?..." blurb about the site. Many people use 14ers.com occasionally and may not know of certain functionality or helpful pages on the site, so I'm hoping to raise awareness about different aspects of the site.
In the future, the will refine this stuff so the blurbs will be targeted towards the area in which you're viewing. For example, if you're viewing trip reports, they will provide blurbs about the trip report system.
Just move your cursor over the "Did You know?" link at the top of many pages (just not in the forum - yet). More to come...
---
Posts: 1570
Joined: Fri May 05, 2006 11:05 am
Location: Denver, CO
Quite interesting. I'm sure even frequent users will get some helpful hints!

Kojones
Climbing partner: "Is this uphill the whole way?"
Kojones: "No, only half the hike is uphill."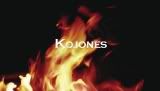 ---
Posts: 7
Joined: Sat Aug 23, 2008 6:53 pm
Thank you!
'Obsessed' is a word the lazy use to describe the dedicated.
---
Posts: 106
Joined: Mon May 12, 2008 12:50 pm
Location: Memphis, TN
cool stuff.
---
Posts: 205
Joined: Thu Sep 14, 2006 12:08 pm
Location: Denver
Hey Bill,
I think that this is a great addition to the site. After all of the discussion about how to help new users get used to 14ers.com and best utilize the amazing resources of this site... including the search function
, this should really help. I'm sure I will learn some things myself.
Jack
---
Who is online
Users browsing this forum: No registered users and 6 guests