Site Administrator
Posts: 6663
Joined: Sun Jul 25, 2004 7:34 pm
Location: Breckenridge, CO
To provide a more visual representation of peak popularity, I've added the following page. The page is dynamic and pulls data from the Peak Popularity area of the
Peak Checklist Statistic page
and generates a map using that data. For now, I've just broken it down into 4 colors (crowding groups) and just divided the peak popularity list into 4 sections. Not too scientific, but it does give a fairly good graphical representation of 14er popularity.
Peak Usage Map
This map ties to the
Peak Usage page
that I created a while back.
Only SNOW will end the madness
---
Posts: 1556
Joined: Fri May 05, 2006 11:05 am
Location: Denver, CO
You like your job, don't you....

That's pretty sweet!

Kojones
Climbing partner: "Is this uphill the whole way?"
Kojones: "No, only half the hike is uphill."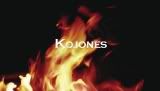 ---
Posts: 7460
Joined: Thu Jun 08, 2006 1:23 pm
Location: Colorado Springs
That's pretty cool. Should we expect the crowds to descend on Columbia after they see this?
---
Posts: 44
Joined: Sat May 05, 2007 1:46 pm
Location: Aurora, CO
That's nice Bill!

I'm a stats guy and that's good information.
---
Posts: 1424
Joined: Sat Jun 14, 2008 11:10 am
Location: Boulder, CO
Awesome!
I only have the less popular ones to go! Makes me feel better planning my next trip.
"Auto racing, bull fighting, and mountain climbing are the only real sports ... all others are games."
- Ernest Hemingway (or was it Barnaby Conrad?)
http://otinasadventures.com
---
Posts: 559
Joined: Mon Jun 12, 2006 1:04 pm
Location: Cincinnati, Ohio
SnowDevil wrote:That's nice Bill!

I'm a stats guy and that's good information.
Me to; stats guy! And, I love this stuff.
Great Job Bill...
---
Posts: 464
Joined: Wed Dec 12, 2007 3:11 pm
Location: Fort Collins, CO
Thanks for adding this Bill! It seems like a really cool feature!
"We go to the mountains to satisfy our own ambitions, not because others evaluate what we are doing." -Anatoli Boukreev
---
Posts: 59
Joined: Thu May 10, 2007 10:25 pm
Location: Longmont, CO
Bill~

Looks like the links from the Peak Useage Map to the page for each peak aren't working right. For example, when I click on Challenger from the Colorado 14ers Map, I get this:

14ers.com/photos/peakmain.php?peak=Kit%20Carson%20Peak

The page comes up correctly.

When I click on Challenger from the Peak Useage Map, I get this:

14ers.com/php14ers/photos/peakmain.php?peak=Kit%20Carson%20Peak

Along with a "Page or Image Not Found" page.

I had to take off the beginning of the URL's to keep them from being truncated. Looks like "php14ers" is the issue.

Go idea for the page though!

Conrad
---
Posts: 1803
Joined: Wed Jun 22, 2005 1:07 pm
Location: Fort Collins, CO
That's cool Bill.
What technology do you use for your mapping? Is the map dynamic? Are your little icons placed by coordinates? To do similar stuff via google maps I use a
php class written by Monte Ohrt
, but I'm always interested in learning about other cool technologies (particularly open source ones).
"What a day, eh, Milhouse? The sun is out, birds are singing,
bees are trying to have sex with them - as is my understanding..."
- Bart Simpson
"You are not Steve F-ing House."
- Best RockClimbing.com Rant Ever
www.AndyInTheRockies.com
---
Site Administrator
Posts: 6663
Joined: Sun Jul 25, 2004 7:34 pm
Location: Breckenridge, CO
Hi Andy,
Yes, the images are dynamic. With the PHP GD module I'm using Image functions to merge the little colored peaks into the master image. So, on the peak checklist page for example, I'm just checking the persons checklist record and then walking through the peaks and plotting the small, colored peak images onto the map using coordinates stored in my DB.

Geeky but effective.
Only SNOW will end the madness
---
Posts: 4
Joined: Tue Apr 10, 2007 4:01 pm
Location: Des Moines, IA
Bill,

Great feature and by the way - this is one awesome website!

I have yet to hike a 14er, but I hope to rectify that situation at the end of August when I come out to Colorado.

I never really thought about hiking up the 14ers, but I found this site this past year and now I find myself checking out this website every day to read the forums.

Thanks to you and everyone who shares information on the forums.
DRNiven
---
Who is online
Users browsing this forum: No registered users and 2 guests