Site Administrator
Posts: 7523
Joined: Sun Jul 25, 2004 7:34 pm
Location: Breckenridge, CO
I'm in the process of printing up a "test" batch of Patagonia Capilene short-sleeve shirts with the 14ers.com logo on the front. These are base-layer, silkweight shirts that would normally cost $30-$36 (unprinted) at retailers. I hope to price them around $30.
Hers is the shirt, without any printing:
Currently planned colors:
I'm starting with short-sleeve, but may add long-sleeve in the future...
---
Posts: 2117
Joined: Mon Apr 10, 2006 8:42 pm
Location: Denver, CO
Sweet! I like the "neptune" color, but the logo might go better with the nickel color. The white wouldn't be bad, either, but that wouldn't be my first choice for a baselayer color.
Life is too short to pay full retail for outdoor gear!
"
God has cared for these trees, saved them from draught, disease, avalanches, and a thousand straining, leveling tempasts and floods; but he cannot save them from fools; only Uncle Sam can do that.
"--
John Muir
---
Posts: 350
Joined: Tue Jul 27, 2004 5:35 am
Location: Westminster, CO
Awesome! I need a new base layer, mine is getting pretty ragged. I'd be even more interested in the long sleeve version.
---
Posts: 1570
Joined: Fri May 05, 2006 11:05 am
Location: Denver, CO
I'm in for one. I've been wanting to wear a 14ers.com shirt hiking, but I never wear cotton (except the undies)...

Can't wait!

Kojones
Climbing partner: "Is this uphill the whole way?"
Kojones: "No, only half the hike is uphill."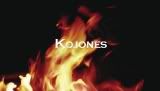 ---
Posts: 943
Joined: Thu Jan 27, 2005 8:06 am
Location: Reno - North Lake Tahoe
I'm always a sucker for more 14ers.com gear. Bring it on!
Some mistakes are too much fun to make only once.
---
Posts: 534
Joined: Thu Feb 03, 2005 10:32 am
Location: Near Monte Vista Wildlife Refuge
SWEET!

I'll be getting one of those 4 sure! would have gone 4 the synthetics right away - instead of the cotton- but cotton came first so now I'll have both. Another excellent marketing strategy and sales tactic by uncle Bill! make em' wait for the good stuff!

Put me down for at least one!
Better to remain silent and be thought a fool than to speak out and remove all doubt. -Abe Lincoln
---
Posts: 2061
Joined: Thu Jul 14, 2005 7:30 pm
Location: Bellingham, Washington
Nice! I vote for Neptune and Nickel.

May I also suggest putting the logo right in the middle, on the front? I think it looks better than the pocket position.
---
Posts: 37
Joined: Mon Feb 20, 2006 10:09 pm
Location: Louisville
I'm in, bring on those long sleeve shirts too!
Homer: I'm going to climb this entire mountain on my own!
Sherpa 1: Then technically, shouldn't you go back down and start all over?
Homer: Shut up! You are so fired.
---
Moderator
Posts: 5043
Joined: Mon Jul 26, 2004 8:54 am
Location: Woodland Park, Colorado
---
Site Administrator
Posts: 7523
Joined: Sun Jul 25, 2004 7:34 pm
Location: Breckenridge, CO
The first batch of 25 is being printed next week and I'm anxious to see the results. I already have some samples, but not with the logo applied. Once I get them, I'll be able to determine if I can include other shirt colors.

Patagonia Capilene is some of the best synthetic-wear out there, I just have to buy it in bulk to make it worth it. But even if I can make a couple of bucks off of each shirt, it will help cover costs.
---
Posts: 32
Joined: Thu Aug 23, 2007 8:33 pm
Location: Littleton, CO
I would defiantly take one!
---
Posts: 1278
Joined: Sat Jun 23, 2007 12:34 pm
Location: Fort Collins
I will be in for 2 definitely, good call going with Patagonia too.
"You may say I'm a dreamer, but I'm not."
---
Who is online
Users browsing this forum: No registered users and 2 guests