Posts: 95
Joined: Wed Aug 01, 2007 12:36 pm
Location: Parker, CO
I took my son to Mt. Bierstadt today - and he took the summit! Mr. MJ Summit was slow at first, but once he got used to the trail, he did an awesome job. It took us just over 4 hours to summit, and 2.5 to return to the car - he was worn out by the time we got to that last little incline before the parking lot. He had no problems with the altitude, and kept his own pace for the most part.
I'm so proud of my baby!
And of cool note - we met a man named Charlie who is 77, and I got a picture of the both of them on the summit - 7 and 77. Charlie isn't new to 14ers, but it was the first for his 74 year old cousin from Missouri.
Apologies to our would-be partner for being snail-slow.
Makes #4 for me!
---
Posts: 1570
Joined: Fri May 05, 2006 11:05 am
Location: Denver, CO
Always glad to hear new people are getting into it! Hopefully that last inclide to the car didn't make him hate it forever!

Kojones
Climbing partner: "Is this uphill the whole way?"
Kojones: "No, only half the hike is uphill."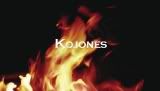 ---
Posts: 1231
Joined: Thu Dec 28, 2006 11:34 am
Location: Denver, CO
---
Posts: 327
Joined: Sun Apr 23, 2006 1:12 pm
Way cool! I'm glad that you both had a great time and we have a new little hiker out there.
Ad alta per aspera: To the summit through difficulties.
---
Posts: 95
Joined: Wed Aug 01, 2007 12:36 pm
Location: Parker, CO
MJ Summit is very happy and eager to go again. The cold wind, the never ending willows, nor the final ascent have deterred him. Even as I put him to bed he said it was the most amazing view he'd ever seen, and he's really glad we went.

I'm happy that he's happy - because I love these mountains, and want to share every experience with him and hope he loves them as I do. I'm addicted to 14ers, at least now he understands why, and I think he's almost addicted too.
---
Posts: 28
Joined: Thu Jul 19, 2007 7:13 pm
Location: Littleton,CO
Congrats on number 1 & number 4!!!! I'm glad it went well & you both had fun. I better get my butt in gear before he passes me!!!
Remember..... a man is only a guy.
---
Posts: 360
Joined: Sun Aug 06, 2006 9:11 am
Location: Little-Town; Front Ranger During the Week, Off Piste or close to it on the Weekends
---
Posts: 519
Joined: Sat Apr 08, 2006 10:43 am
Location: US East Coast / Cambodia
Super Nice!! *Cheers to the little people!* LOL!! Yeeee Haaaaaa!!

Knight
Follow Your Path! Cross ALL Boundaries!! AND RIDE THE EARTH, BABY!!!
---
Posts: 129
Joined: Fri Jan 12, 2007 10:22 am
Location: Fort Mitchell, AL
---
Posts: 6344
Joined: Wed May 04, 2005 10:46 am
Location: Craig
---
Who is online
Users browsing this forum: No registered users and 6 guests