Posts: 61
Joined: Tue Jul 17, 2007 2:02 pm
Location: Denver, Colorado
Funny story from my climb on Humboldt Pk last week (8/4/07).
As I was coming down at 9:30am to the Humboldt saddle, I met 5 guys going up. I thought they would ask the me the typical question: "How much further is it?"
But they asked a question that made me laugh hard:
The "leader" asked me: "How much further to the top of Crestone Peak"?"
I said "Crestone Peak", the summit is there"
- pointing to the summit across the S Colony lake valley. "The trail is on the south side of the lakes down there, then up to Bk Hand Pass and over....."
Then one guy said he saw a sign for Crestone Needle, but no sign for Crestone Peak.
I just had to bite by tongue
and not tell them to DO SOME RESEARCH, before going out to climb.
The real clincher was that 3 of the 5 "claimed" to have already climbed Humboldt Peak and they would just climb it again because it was getting too late. I agreed
I couldn't believe that anyone could be that lost, especially with so many resources to research for these easy climbs.
Anyone else have a similar experience?
---
Posts: 51
Joined: Tue Jul 10, 2007 10:50 am
Location: Boulder, CO
Several years ago I hiked Grays and Torreys. After summiting Grays, we descended to the saddle and began the climb up Torreys. While ascending, I ran into an exhausted looking woman. She asked me how long it had taken to get to the top of Grays.

"Oh, well we took the chair lift up the back side," I said.

Frustrated and in near tears, she responded, "You mean to tell me that I just did all that hiking and there's a chair lift that could have taken me to the top in 10 minutes?"

"Yeah, didn't you see it on the map?"

She hadn't looked at a map at all. I couldn't really keep a straight face and I didn't have the heart to let my sarcasm get the better of me.
---
Posts: 61
Joined: Tue Jul 17, 2007 2:02 pm
Location: Denver, Colorado
---
Posts: 1404
Joined: Wed Jul 19, 2006 8:15 am
Location: Edwards, CO
---
Posts: 511
Joined: Fri Aug 25, 2006 1:25 pm
Location: Lafayette, CO
The thought that comes to my mind is: Why would she be upset that she could have ridden a chair-lift up to the top? Isn't the whole point of her (and our) climbs to get to the top using her own power? I just find it hard to believe that someone would be set on getting to the top of a 14er, but only if she could do it with powered assistance. And even if that were the case, why would she then choose to hike up Gray's instead of driving up Evans or Pike's?
"Skepticism is the first step towards truth." - Denis Diderot
"It is not what the man of science believes that distinguishes him, but how and why he believes it. His beliefs are tentative, not dogmatic; they are based on evidence, not on authority or intuition." - Bertrand Russell
"Tell people there's an invisible man in the sky who created the universe, and the vast majority will believe you. Tell them the paint is wet, and they have to touch it to be sure." - George Carlin
"Some say they're goin' to a place called Glory And I ain't saying it ain't a fact. But I've heard that I'm on the road to Purgatory And I don't like the sound of that.
I believe in love and I live my life accordingly. But I choose to let the mystery be" - Iris Dement
---
Posts: 345
Joined: Tue Mar 20, 2007 1:46 pm
Location: Boulder
Hmmm... I'd cut thos guys a
little
slack.
Only recently has the S Face via Broken Hand Pass come to be regarded as "standard"; for a long time the "standard" route up Crestone Peak was the NW couloir, accessed from Bear's Playground. By that route, they weren't far off, if at all. When I descended the NW couloir earlier this summer, I met up with the Humboldt trail right at the saddle (rather than cutting down one of those nasty scree-filled gullies). I'll also note that I
started
hiking that morning later 9:30 from the trailhead.
Yeah, I was lucky with the weather.
(Nonetheless, how do you not notice the BIG FREAKIN' POINTY MOUNTAIN across the valley???
)
---
Posts: 1951
Joined: Mon Apr 10, 2006 8:42 pm
Location: Denver, CO
Some fine examples of folks who probably shouldn't be in the mountains in the first place.
Tadas, a 9:30 am
descent
? What time did you start????
Life is too short to pay full retail for outdoor gear!
"
God has cared for these trees, saved them from draught, disease, avalanches, and a thousand straining, leveling tempasts and floods; but he cannot save them from fools; only Uncle Sam can do that.
"--
John Muir
---
Posts: 56
Joined: Fri Jul 15, 2005 1:27 pm
Location: Seattle, WA
Today I was climbing Evans via the Summit Ridge, which involves traversing over Mt. Spalding. As we were descending (if you can call it that) from Spalding over to Evans, we ran into this couple coming from Evans toward Spalding. They asked, "How much further to the summit of Evans?" They were shocked to learn the peak in front of them was, in fact, NOT Evans, but that their intended destination was the big hulking mountain (several hundred feet higher!!) behind them.

Seriously, a map and a compass...not too hard.
---
Posts: 159
Joined: Mon May 14, 2007 5:38 pm
Location: Colorado Springs, CO
OK folks, let me start my story by saying I had a map, compass and I know how to read them. This story took place about 10 years ago in the White Mountains of New Hampshire. Our intended peak was Mt Washington. We decided to take a slightly less known trail which would take us 2 days and pass by some cool rock formations that we could boulder a bit on.

My friend Phil (RIP...different story), and I were following our map (purchased at the local EMS (similar to REI but for east coasters). After many hours of hiking we felt lost, things just didn't look right. Keep in mind you aren't above treeline so you can't see the peaks. Anyway, we started getting into some serious Class 3+ climbing and were getting more ane more committed to the route when we passed a couple of REALLY FLAMINGLY "happy" young men. They said to us, "nice day to be climbing Mt Adams". Anyway, we explained our plans and showed them our map. They showed us theres...and would you believe that Mt Adams on there map was Mt Washington on ours!

Anyway, we climbed Mt Adams and then skirted the ridge to Washington...Which was an unnamed peak on the map I had! All in all a great couple days BUT, I saved the map for proof!

Many people talk about how important it is to read the map..but in this case...our map was wrong. My mistake was not using a reputable map source but instead used a crackerjack map...

I'm become much more attuned to reviewing terrain features as we move along on a route now a-days.

happy climbing!
When your only tool is a hammer, everybody starts lookin' like a nail.
---
Posts: 796
Joined: Wed Jun 22, 2005 12:20 pm
Location: Littleton
This one time I got really drunk and when I got home at 6:00 am, I tried and tried to open my door and I realized that I was on the wrong street, wrong house. So I can sympathize with people who are easily lost.
Also, I got confused on the Appalacian Trail and ended up going South instead of North. . .for like 2 days. DOH!
There are some trips you never fully come back from.
---
Posts: 1557
Joined: Fri May 05, 2006 11:05 am
Location: Denver, CO
I'll admit I was the subject of one of these stories... but cannot remember the peak (which is not important).

I took out someone who had never climbed before. Beautiful trail and weather. We came to a massive tree that had obviously fallen in the last week blocking the trail. After some scouting, I decided we should follow a worn way around it. We continued climbing and made it to a tarn that looked just like the pictures, looked like the shape on the map, and was perfect timing based on the USGS quad. Something, though, didn't feel right so I asked some campers who were breaking down camp what tarn that was. Turns out we weren't on the map I had. We broke trail up and over a ridge through the trees and finally came to the drainage we were supposed to be in. Made it to the summit and took a story home with us!

Turns out when we returned to the tree that had fallen that we picked up another trail when we went around that tree.

Happy climbing!

Kojones
Climbing partner: "Is this uphill the whole way?"
Kojones: "No, only half the hike is uphill."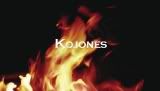 ---
Posts: 2276
Joined: Tue Jul 26, 2005 2:35 pm
Brief hijack:
The summit register on Windom is broken, Kojones. The paper's getting all wet.
We are all greater artists than we realize
-FWN
A man is rich in proportion to the number of things he can afford to let alone.
-HDT
Peak List
---
Who is online
Users browsing this forum: No registered users and 5 guests