Posts: 1570
Joined: Fri May 05, 2006 11:05 am
Location: Denver, CO
I know a couple in Leadville with 2 kids. I have known their kids since they were born and they are the most active, healthy kids I've seen. No developmental issues at 10,200 ft there!

Kojones
Climbing partner: "Is this uphill the whole way?"
Kojones: "No, only half the hike is uphill."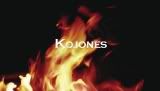 ---
mount_quandary wrote:As a flatlander....I'm from Wisconsin, one of the things that I think really needs to be mentioned is that you are all from Colorado!!! that is important as others from Sea Level often read posts and then think "Hey" I read it's OK to hike a 14er with a baby...coming from 0 to 14er could be lethal (at least I would think that could be very dangerous) just remember when posting stuff to be bold that others should NOT do something like that with their babies...
we just came back from summiting Mt. Elbert...although we acclimated that altitude was a killer I can't imagine subjecting a baby to those heights ...our daughter at age 11 became quite sick several years ago at 12,000 ft. at least she could tell us what she was feeling a baby would be another story...
anyway just a reminder, we knew coming out what to do and what to look for but seriously many people come to this site and think a 14er is going to be a breeze...
thanks for allowing my input...
The best advice one can have about accepting advice on the Internet is
Caveat emptor
. Just because it's written, doesn't mean it's true
---
Posts: 980
Joined: Thu May 18, 2006 3:57 pm
Location: Broomfield, CO
My son was born and has lived at 9,000' for 14 months now. He's smart, active and healthy and I wish I had a quarter of his energy! We've had him up to 12,000' (RMNP drive) and would like to do a 14er with him (actually my wife wants to climb one so we'd have to take him since no family in CO). However, I dread trying to carry him up a mountain! He weighs almost 25 lbs. now and with pack etc....ouch!
---
Posts: 107
Joined: Tue Aug 29, 2006 2:02 am
Location: Broomfield, Colorado
Okay I only had time to read most of the first page of the posts, but I have to say being an ER nurse and working with a bunch of ultra endurance athlete docs who have kids, there are a lot worse dangers in life than exposing them to 14,000ft. I took our now 4yr old up Handies when she was 5 months. She is very smart, no problems. I actually climbed 4 14ers while I was pregnant with her. Between 5-7 weeks pregnant-(crucial time for development) and no I didn't know I was pregnant at the time. But again she is fine! You normally don't get pulmonary edema or HAPE unless you sleep above a certain altitude. I don't know exactly the altitude. If you are just going up and back down the worst thing you will probably do to your child is give them a headache. My doctor said it was fine hiking with her when she was an infant even to 14,000 ft. It depends on the child and if you see no problems with your child while hiking then I wouldn't worry too much. I can't understand physiologically what any of these skeptical posts were trying to say and I don't think they did either. They weren't speaking with any true medical knowledge.

That said, Obviously be careful, watch your child and how they react to the change in altitude, because anything can go wrong, it just isn't likely. I think that a slip and fall on your part is more of a risk to your child than the change in altitude.

This is just my medical opinion backed by several doctors I have spoke to.
---
Who is online
Users browsing this forum: No registered users and 6 guests