Posts: 7843
Joined: Thu Jun 08, 2006 1:23 pm
Location: Colorado Springs
Moonnugs wrote:So you spent a day in the mountains, had the summit of a nice 13er to yourselves (while about a million were packed onto Bierstadt), and lived to tell about it, that must have been horrible for you.
My thoughts exactly. Also, he had to go through some willows, which never happens on Bierstadt. I once hiked up that drainage (Silver Dollar Lakes) instead of Bierstadt on purpose, because it was too windy at the pass. It was a nice discovery....a good place to know about. The Wilcox-Argentine-Square Top loop looks like a fun future hike.
Climbing at altitude is like hitting your head against a brick wall — it's great when you stop. -- Chris Darwin
---
Posts: 2735
Joined: Mon Aug 07, 2006 8:22 am
Location: Glenwood Springs, CO
The first time I attempted Snowmass from the Lead King basin we parked at what we thought was the trailhead and headed up the hill.
At about 11,000 feet we ran into an elk hunter. He said that the summit must be really close because we were at about 14,000 feet already!
Turns out we were on a hill north of Snowmass. We had a nice view of the mountain, but were very far from it!
I like to think I'm wise enough now that this wouldn't happen, but I wouldn't bet on it.
Some of the trailheads are still a little hard to find, makes you wonder what it was like for the first people who climbed them!
---
Posts: 153
Joined: Thu May 10, 2007 10:59 pm
Location: Denver
tators_tots wrote:My bonehead mistake occurred a couple years ago when some friends and I were going to climb Bierstadt...
You must have REALLY not been paying attention AT ALL! To hike Wilcox you have to hike west, to hike Bierstadt you have to hike east, totally the wrong direction. Either your sence of direction is off your your compass sucks.
---
Posts: 193
Joined: Wed Dec 14, 2005 1:43 pm
Location: Gunnison, Colorado
Missing the turnoff for the Massive trail and hiking up the basin instead on the Southwest Slopes route. Didn't get Massive that day, but got it two weeks later.
---
Posts: 1570
Joined: Fri May 05, 2006 11:05 am
Location: Denver, CO
Taking my fiance along... yeah, not fun...

Kojones
Climbing partner: "Is this uphill the whole way?"
Kojones: "No, only half the hike is uphill."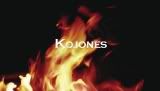 ---
Posts: 1966
Joined: Sat Mar 11, 2006 7:33 pm
Location: Canon City, Colorado
Kojones wrote:Taking my fiance along... yeah, not fun...

Kojones
Hopefully your fiance doesn't see that post - or you mind not have a fiance anymore !
"Life is not measured by the breaths you take, but by the moments that take your breath away."
---
Posts: 28
Joined: Sat Aug 19, 2006 9:33 pm
Location: Ramstein, Germany
Climbed greys torreys after pulling an all-nighter. Felt fine till about 1p.m., then all the energy just got sucked out within like 5 minutes. Never good to be dead/sleeping tired on a decent when storms are coming in. stupid, stupid, stupid...Oh and got my jeep stuck on shavano in the snow which cost me a nice 1200$ to get towed out
"The best climber in the world is the one who's having the most fun." - Alex Lowe.
---
Posts: 47
Joined: Mon Jul 02, 2007 2:07 pm
Location: Boulder County, CO
This crazy friend of mine suggested hiking Yale from the other side. Now that was just miserable!!!! No trail, Scree, and like 50 false peeks! I didn't even make it to the summit because I was just tired and miserable. Never again!
If the world didn't suck, we would all float away!
---
Posts: 158
Joined: Mon May 14, 2007 5:38 pm
Location: Colorado Springs, CO
Forgot my sleeping bag....TWICE! Yeah, the first time, it wasn't bad out but the second time....DAMN, I put EVERY piece of clothing I brought with me. Oh, we were car camping, but someone else drove and I was sleeping in the tent...I guess I could've slept in the car, but I felt like a stupid mistake like that WOULD NOT be made again if I suffered through a cold night....

no comments please...I know...I really really know:)

jim
When your only tool is a hammer, everybody starts lookin' like a nail.
---
Posts: 1
Joined: Tue May 09, 2006 2:16 pm
Location: Palmer Lake, CO
Climbing Yale on a real hot day two years ago, I sat on my Camelback valve and had it drip for several minutes before the soaked ground got through to me. I probably lost a pint of water that I desperately needed on the walk-out!
---
Posts: 565
Joined: Wed Aug 09, 2006 8:49 am
There is a wide array of skill levels and experience represented here. And some with lesser skill just got lucky the first few times out. We need to be very careful in encouraging novices to "go for it" or underplaying risks. What is a completely doable for some may be severe jeopardy for others.
Excellent point. I will add that TalusMonkey was Superhuman in his hiking skills. My hat goes off to anyone who can do the Harvard & Columbia loop from N Cottonwood Trail in 9 hours and 10 minutes.
"I firmly believe that any man's finest hour, the greatest fulfillment of all that he holds dear, is that moment when he has worked his heart out in a good cause and lies exhausted on the field of battle - victorious."
---
Posts: 345
Joined: Tue Mar 20, 2007 1:46 pm
Location: Boulder
Here's my worst moutain snafu:

One day I wanted to climb Pagoda Mtn. in RMNP. I arrived at the Glacier Gorge TH very early, where I met a couple of guys getting ready to climb Chiefs Head, and was at Black Lake before sunrise. I got into the upper basin below the West Face of Longs to find that I couldn't make out any of the peaks - they were all shrouded in clouds down to 12,000'. The clouds looked non-threatning (stratus, not cumulus), so I continued. I looked for the gully between Longs and Pagoda, and headed up. The talus was very loose and the climbing much more difficult and less pleasant than I had expectd from Roach's description in his RMNP guide. About half way up, the two guys I'd seen at the TH caught up to me and informed me I wan't where I thought I was - instead I was in the Pagoda-Chiefs Head gully. So I climbed Chiefs Head and headed down with the other guys toward the Stone Man Pass route. I descended to the lake, and then saw the sun break through the clouds to the north. That is, what I had been thinkging was the north. That was alarming. Turns out I hadn't gone over Stone Man Pass, but had descended to Lake Powell in the North Inlet drainage rather than Frozen Lake where I though I was.

It was a long way back up over the pass, down to Black Lake, and out to the TH. After that I decided to invest in a compass and consult the map more diligently.

I still haven't climbed Pagoda.
---
Who is online
Users browsing this forum: No registered users and 6 guests