Can anybody tell me what this peak is and where it is located? Thanks!
Attachments

Peak.jpg (128.05 KiB) Viewed 694 times
---
Posts: 949
Joined: Tue Jun 30, 2009 12:27 pm
Location: Littleton, CO
Where were you when you took this picture? That would really help narrow it down quickly.
• It's by getting away from life that we can see it most clearly... It's by depriving ourselves of the myriad of everyday experiences that we renew our appreciation for them...I've learned from my experiences in the mountains that I love life. —
Dave Johnston
• Mountains are not climbed merely to reach a geographical location — but as personal and spiritual challenges to the participants. —
David Stein
• The best climber in the world is the one who's having the most fun.—
Alex Lowe
• Why do I climb the mountain? Because I'm in love! —
The Captain
---
My brother, who passed away this summer, took it back in 2010. I don't know where he was at, but he lived in Ft Collins, so my guess is somewhere nearby?
---
Posts: 51
Joined: Tue Aug 14, 2007 1:14 pm
Location: Silt, CO
"Ain't nothing to it, Listsofjohn made me do it!" -- Ice Cube
---
this is a little better image
Attachments

2013-10-07_1034.png (52.39 KiB) Viewed 619 times
---
Posts: 6420
Joined: Wed May 04, 2005 10:46 am
Location: Craig
Looks like part of the Nokhu Crags: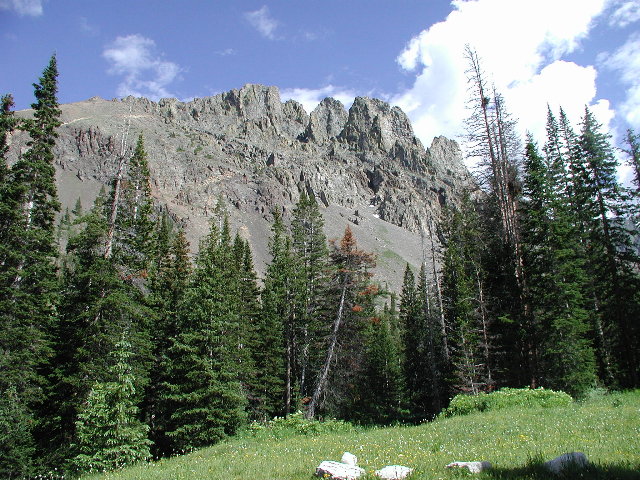 I'm slow and fat. Unfortunately, those are my good qualities.
---
You guys rock! Thanks so much Luke and Scott.
---
Who is online
Users browsing this forum: arvinsmee and 6 guests