Posts: 41
Joined: Sun Sep 02, 2007 8:32 pm
Location: Lakewood, CO
---
Posts: 926
Joined: Thu Jul 13, 2006 5:17 pm
Alan Ellis wrote:I ... There are a few point and shoot models that now have 12x-15x optical zooms. They are a little bigger, but the difference in zoom ability and camera capability is huge. Cannon makes a smaller point and shoot with a 10x. However, the cream of large-zoom point and shoots are the Sony Cybershot H series cameras with a 15x zoom. I have the H-1 and I wish Santa would bring me the H-9

Cybershot H Series

Beware of ads which claim a large "digital" zoom in a camera. All the digital zoom does is enlarge the image which subsequently descreases the quality. If looking for large zoom, be sure to look for "optical" not "digital."
Yeah, my cannon 850-IS has 16x digital zoom but that is meaningless. What is important is the optical zoom which is x4.
It is absolutely wonderful for posting trip report photos though I've been too lazy to write any trip reports of my August climbs. Nevertheless, here is a sample from Kelso-Ridge this august from the Cannon 850-IS: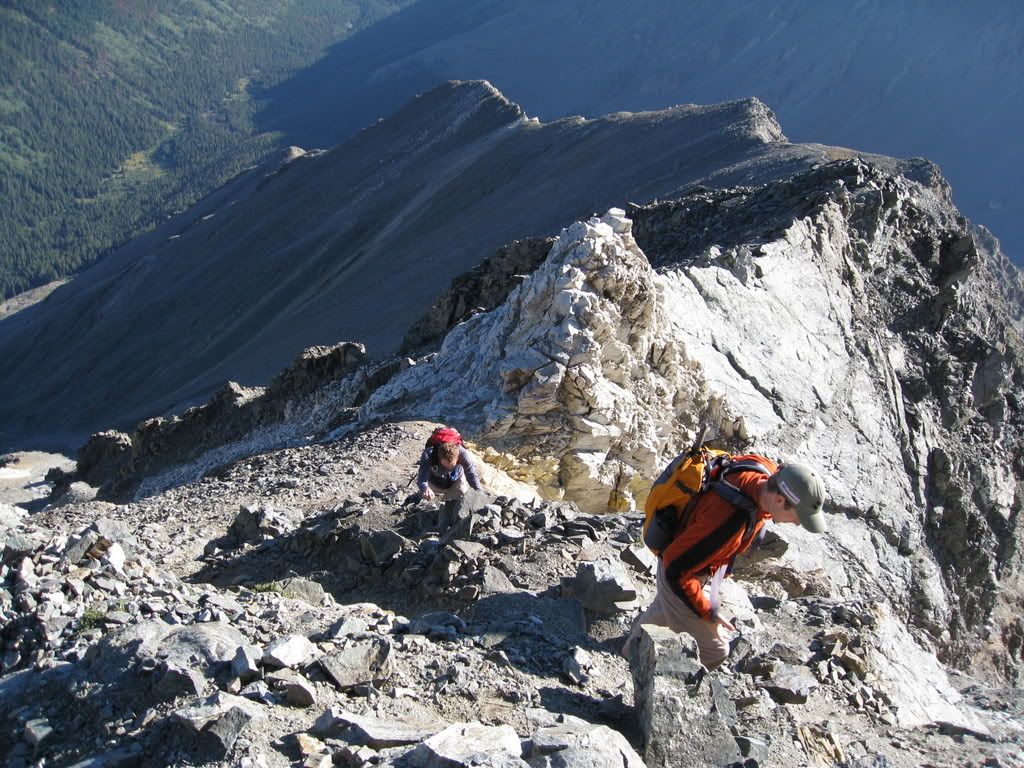 That's Kiefer in the foreground and Jeff a few meters back. They let me take the summit first though I was the last across the knife edge. Thanks Kiefer and Jeff! My first class 3 14er
"Just because you have the gear does not mean that you are a Mountaineer!" My daughter's cynical comment about my hobby...
---
Posts: 70
Joined: Thu Feb 22, 2007 10:27 pm
Ive got Canon G9. Its expensive. Paid 450.00. So far it seems like a great camera
---
Posts: 150
Joined: Mon Apr 04, 2005 7:28 pm
Location: Pueblo, CO
Great suggestions everyone! Thanks for all the great info and I will have to go take a look at the options. Hope everyone is having a great Christmas Eve!
Later!
"No" is usually just a request for more information!
---
Who is online
Users browsing this forum: Bob Kocher, High Mountains, mtn_nut, polar and 26 guests