Forum rules
Please
do not use this forum to advertise, sell photos or other products or promote a commercial website
. For more details, please see the
Terms of Use
you agreed to when joining the forum.
Posts: 158
Joined: Wed Jul 12, 2006 7:58 am
Location: Colorado Springs, Colorado
livetothemax96 wrote:Notice how the dears antlers are always backwards? odd...
That is awesome! I never noticed that! Now I have another reason to laugh at that sign when I go by. Thanks.
Eagles may soar, but Weasels don't get sucked into jet engines.
---
Posts: 21
Joined: Sat Feb 20, 2010 11:44 am
Location: Colorado Springs
@ Craig Cook - I couldn't agree more, and there was no emoticon that properly expressed the extent of my shame in knowing that.

@ mountain_man - Amazing sound, amazing energy. I'm a sucker for brass. Shame they're not more widely known in this country.
"Long live living, if living can be this"
-The Cat Empire
---
Posts: 565
Joined: Mon Jun 23, 2008 1:51 pm
Location: Southern Plains
No pithy signature yet. Lots of good ones on here, though. Avatar is Mt. Yale, a photographic reminder for me that sometimes it's a good idea to turn around.
---
Posts: 377
Joined: Wed Sep 09, 2009 11:18 am
Location: Breckenridge, Colorado
avatar is me "strolling" up the Trough on Longs
My signature are great words from an amazing writer and performer. And, it's also something I like to do when so inspired, as my cup doth overflow with the beauty of the days gone by.
"I sang out from a mountain top, out to the valley down below
Because my cup doth overflow
With the beauty of the days gone by." - Van Morrison
---
Posts: 1999
Joined: Fri Sep 08, 2006 1:11 pm
Location: Colorado Springs
My avatar is a picture of me poking my head through the cool Bison Billboard at Iron Mountain Bison Ranch, home to Weld County highpoint Bison Butte. I did this back in April, and it was not only the last county highpoint I did, but the last real hike I did, too!

My signature is a quote from one of my favorite books, "One Fish, Two Fish, Red Fish, Blue Fish" and that verse goes something like this:

Did you ever
fly a kite
in bed?

Did you ever walk
with ten cats
on your head?

Did you ever milk
this kind of cow?
Well, we can do it.
We know how.

If you never did,
you should.
These things are fun
and fun is good.

The embedded link is to my profile on Lists of John. The stats were a lot more impressive last year - when I was unemployed and managed to get in 238 summits - than it is in 2011, where I've only cranked out a measly 40 so far, most of them short, easy technical climbs in nearby Garden of the Gods. I guess that's what happens when you go from no job and all the time in the world to two jobs, and no time at all. Hope to remedy that soon!

Good topic... thanks for posting it.
---
Posts: 1570
Joined: Fri May 05, 2006 11:05 am
Location: Denver, CO
Avatar: Picture of me at the summit of Sunlight (not on the upper portion). Not the last one I climbed, but the second to last and brings back memories.

Signature: I came up with the 'quote' and have thought about refining it a bit. Basically, my dreams are here in Colorado and I have gotten most of my outdoor experience here. The picture is actually of a business card used to several reasons, but only says my user name.

Cheers,
Kojones
Climbing partner: "Is this uphill the whole way?"
Kojones: "No, only half the hike is uphill."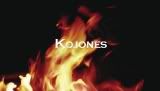 ---
Site Administrator
Posts: 7512
Joined: Sun Jul 25, 2004 7:34 pm
Location: Breckenridge, CO
Avatar: Fishing with my boy on Turquoise Lake a few days ago, Mt. Massive in the background...
---
Posts: 398
Joined: Thu Aug 07, 2008 2:10 pm
Location: Fort Collins, CO
Avatar? The Ministry of Silly Walks, of course:
I get asked a lot about my alias, so here it is: FCSquid = Fort Collins Squid. A squid is supposed to be an insulting pejorative for someone in the Navy (typically issued by Marines...) As a 6-year Navy nuke vet, I felt that I'd earned the right to belittle myself a bit ...
"Beer is living proof that God loves us and wants us to be happy."
-
Benjamin Franklin
---
Posts: 539
Joined: Fri Aug 25, 2006 1:25 pm
Location: Lafayette, CO
altidude wrote:My avatar?

Well, I'm the Dude, so that's like what you call me. Man.
That or His Dudeness, or uh, Duder, or El Duderino - if you're not into the whole brevity thing.
I've always liked your screen name, altidude. Very nice.
"Humping it like a lascivious Chihuahua on great Aunt Tillie's hosiery-covered calf, we flew down the trail bound for the station." - Steve Gladbach
"Skepticism is the first step towards truth." - Denis Diderot
"It is not what the man of science believes that distinguishes him, but how and why he believes it. His beliefs are tentative, not dogmatic; they are based on evidence, not on authority or intuition." - Bertrand Russell
"Tell people there's an invisible man in the sky who created the universe, and the vast majority will believe you. Tell them the paint is wet, and they have to touch it to be sure." - George Carlin
---
Posts: 437
Joined: Fri Jul 27, 2007 9:46 am
Location: Illinois
My avatar is sunset over the Straits of Mackinac, photo taken by my wife on a fabulous July 4 outing. The Mackinac Bridge is barely visible at avatar size, but it's a great shot. That and my username are reminders of whence I came. Yes, there is a town named DeTour.

I had not gotten around to posting a signature line until this thread prompted me to - one of my favorite Yogi Berra quotes. (So many to choose from!)

Interesting thread. I'd like to see the source of some of the other offbeat user names, like FCSquid posted.
A vaincre sans periol, on triomphe sans gloire
---
Posts: 473
Joined: Thu Jun 16, 2005 11:21 am
Location: Iowa City, IA
My avatar is me at Lake Solitude in the Tetons. It is a very special place for me not only because I've been there several times (and it is one of the most beautiful places on Earth IMO), but it is one place that my wife accompanied me early into our marriage. She is NOT a hiker/climber unfortunately, but she made it up there!
MtnHub is the nickname she coined for me.
Last edited by
MtnHub
on Sun Jun 26, 2011 10:22 am, edited 1 time in total.
---
Posts: 539
Joined: Fri Aug 25, 2006 1:25 pm
Location: Lafayette, CO
Avatar: ksegasser took this pic me on the ridge route on Mt Lindsey. Photos of me looking like a bad-@$$ are rare indeed (it usually takes a lot of staging or PhotoShop work). Kim captured a rare moment so I had to indulge my pride via my avatar. I'm usually too lazy to crop and resize photos, so I don't change it often.

Quotes: I'm too lazy to change quotes, too, so I just included a few favorites. No story behind them really; I think they're self-explanatory. Each reveals a tiny bit about me.

Not included in the OP, but Screen-name: obviously a take-off on the latin phrase carpe diem - except that I replaced "diem" with my initials. The appellation was first applied to me in college. I try to live it -- with varying degrees of success.

Nice topic!
"Humping it like a lascivious Chihuahua on great Aunt Tillie's hosiery-covered calf, we flew down the trail bound for the station." - Steve Gladbach
"Skepticism is the first step towards truth." - Denis Diderot
"It is not what the man of science believes that distinguishes him, but how and why he believes it. His beliefs are tentative, not dogmatic; they are based on evidence, not on authority or intuition." - Bertrand Russell
"Tell people there's an invisible man in the sky who created the universe, and the vast majority will believe you. Tell them the paint is wet, and they have to touch it to be sure." - George Carlin
---
Who is online
Users browsing this forum: No registered users and 1 guest