Forum rules
Please
do not use this forum to advertise, sell photos or other products or promote a commercial website
. For more details, please see the
Terms of Use
you agreed to when joining the forum.
Posts: 311
Joined: Mon Jul 04, 2005 3:18 pm
Location: Westminster
Great Thread! I love everyone's pictures. Keep them coming!
Longs Peak in December
Mount Antero
Stump Near Dream Lake, Rocky Mountain National Park
Half Dome and Yosemite Valley
Last edited by
vonmackle
on Fri Aug 19, 2011 5:20 am, edited 1 time in total.
"To play a wrong note is insignificant; to play without passion is inexcusable." -Ludwig van Beethoven
Instagram
---
Posts: 1761
Joined: Thu Nov 24, 2005 6:54 pm
Location: Littleton, CO
The Sawtooth:
Where ever you are... There you are.
---
Posts: 655
Joined: Tue May 25, 2010 9:20 am
---
Posts: 702
Joined: Wed Apr 23, 2008 7:52 am
San Geronimo Church, Taos Pueblo.
I like the way the shadow of the cross seems to stand out more in black and white.
---
Posts: 833
Joined: Fri Aug 24, 2007 12:49 pm
Location: Michigan
This thread is WINNING here
AND
there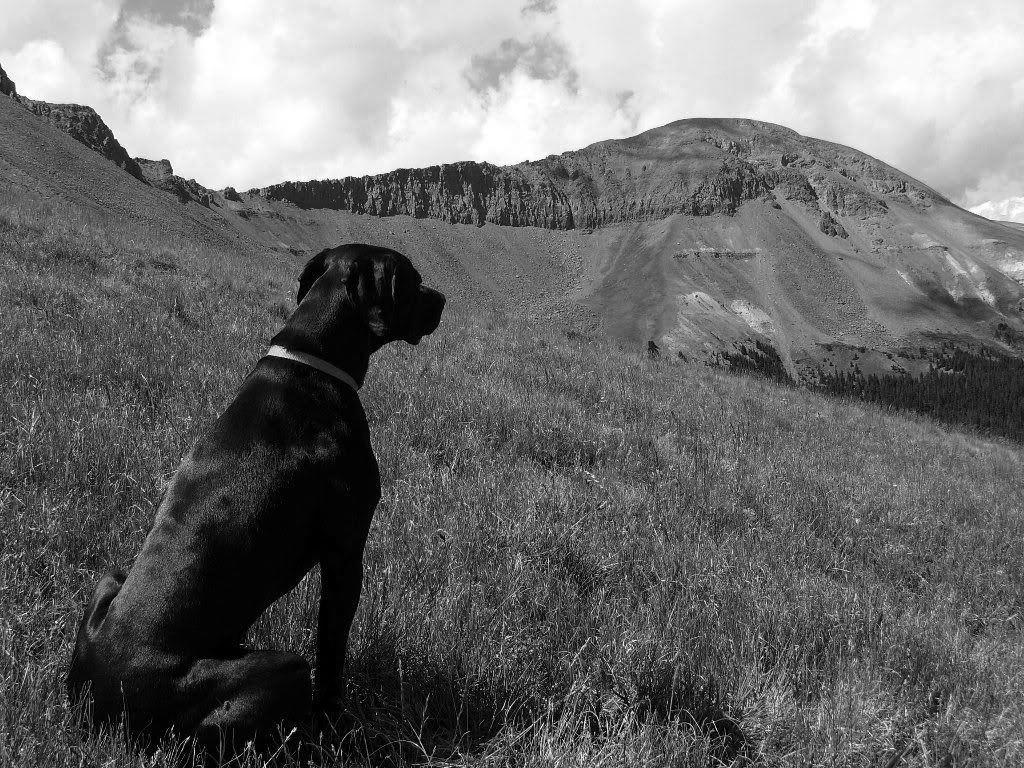 - A mountain is not a checkbox to be ticked
- Alpinism and mountaineering are not restricted to 14,000 foot mountains
- Judgment and experience are the two most important pieces of gear you own
- Being honest to yourself and others about your abilities is a characteristic of experienced climbers
- Courage cannot be bought at REI or carried with you in your rucksack
~ The Baron Von Bergschrund
---
Posts: 1984
Joined: Fri Mar 14, 2008 11:47 am
Location: St. Louis, MO
Crystal Mill.




Last edited by
highpilgrim
on Wed Mar 30, 2011 4:43 pm, edited 1 time in total.
Call on God,
but row away from the rocks
.
Hunter S Thompson
---
Posts: 319
Joined: Fri Oct 15, 2010 11:55 am
Location: Boulder, CO
Nice pics on here. I like b&w with a splash of color...






---
Posts: 1984
Joined: Fri Mar 14, 2008 11:47 am
Location: St. Louis, MO
Question for everyone:

There seems to be two ways to upload photo content. One loads an image that has to be clicked on to see the whole frame, the other loads with the page in its entirety. Mine always have to be clicked on.

How do you get them in the other way which also seems to result in much larger and still crisp image?

Thanks.
Call on God,
but row away from the rocks
.
Hunter S Thompson
---
Posts: 531
Joined: Wed Jun 11, 2008 7:17 am
Location: Colorado Springs
Save a place for me up in the high country.
There's still space to breathe.
- Gregory Alan Isakov
---
Posts: 427
Joined: Thu Aug 26, 2010 5:57 am
Location: Parker, Colorado
Thanks for putting this up Kiefer! I don't usually do black and white but this gave me an opportunity to mess with some of my shots. A few have already been posted elsewhere on the site but I like the BnW flavor...
- Stand at the crossroads and look; ask for the ancient paths, ask where the good way is, and walk in it, and you will find rest for your souls.
---
Posts: 491
Joined: Wed May 24, 2006 8:08 am
Location: Edwards, CO
Everest massif from Pumori Advance Basecamp (19,000')

---
Posts: 1698
Joined: Mon Jun 14, 2010 2:44 pm
There are some amazing photos being posted here!

I have to say though, my favorite is still the first one posted by Kiefer.
The mountains - whose summits reach or exceed arbitrary thresholds for elevation and prominence - are calling and I must go.

-John Muir
---
Who is online
Users browsing this forum: No registered users and 5 guests