Forum rules
Please be respectful when posting - family and friends of fallen climbers might be reading this forum.
Posts: 1570
Joined: Fri May 05, 2006 11:05 am
Location: Denver, CO
To TM:

You were there to help us all learn more about the mountains and the wilderness. You were an inspiration to me, and I will always strive to be like you were, to help others with the compassion you did, to enjoy the mountains like you did, and to teach others how to enjoy nature. Thank you for making me a better person. You will never be forgotten. I look forward to visiting with you every time I reach a summit. You will be there to encourage me through the hard climbs, and to celebrate with me when I succeed. You will be there to lift my spirits when I thought all was lost, and you will be there to bring out the courage in me when I most need it. I will never look at whipped cream the same. Thank you.

Kojones
Climbing partner: "Is this uphill the whole way?"
Kojones: "No, only half the hike is uphill."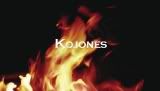 ---
Posts: 213
Joined: Mon Aug 22, 2005 8:27 pm
Location: Salida,Co
Thank you for sharing your history with David. I am so grateful that your relationship of friendship and love has been witnessed by many. You both have given the world a gift of campassion that very few have experienced. It was your gift from God and what you have done with it is healing all of our hearts. Thank you ...
people will forget what you said, people will forget what you did, but they will never forget how you made them feel...
---
Posts: 59
Joined: Thu May 10, 2007 10:25 pm
Location: Longmont, CO
Caroline~

I only just learned just learned of David's passing, or rather that it was David who passed. I hadn't been watching the right news stations, but my mom had. She remembered my stories about the crazy guy wearing purple velvet with some bling and carrying a 40oz of OE the day I summited Mt. Elbert. She helped me connect the dots this evening.

I'm very sorry to hear about David. Thank you for the story, it really is a beautiful one.

Cheers,

Conradical

David: God Speed. I hiked up one 14'er with you and didn't come away knowing your name, but I promise to smile every time I think of purple velvet and bling.
---
Posts: 565
Joined: Tue Feb 28, 2006 8:33 am
Location: Longmont, CO
Caroline,

I am lost for words by your post - very, very moving. I have spent much time contemplating how I can be more like you two...

I need that level of love in my life, but see it rarely.
---
Posts: 3
Joined: Wed Jan 03, 2007 9:24 am
Location: Ireland
As someone who has also fallen down a mountain(coincidentally on 16 May 2006 and albeit in less worthy circumstances) I thank and admire you for your report.It brought back memories, none more so than the good fortune I had/have to have two amazing brothers who ensured I was rescued and made a full recovery. They will know the thoughts that went through your head as you saw David lying there and and left him to try and save him.You will be a stronger person for knowing David.Go dteigh tu slan(May you live in health;Irish).My brothers and I are planning to do 5 of the 14ers in August /September. The trip will now be a more poignant one. Be happy.
---
Posts: 65
Joined: Mon Jul 26, 2004 12:16 pm
Location: Portland, MI
Caroline,

Thank you for this touching post. It is yet another example of your courage and character.

Last night at dinner I was telling my family your & David's story. By the time I had finished, my wife, daughters and I were all in tears. (For me, again). When I told my youngest daughter, who is 10, about the Humbolt tribute hike in August, she said, "Can we do it?"

My family will be in Lake City in August and have been planning to hike Handies on either August 14 or 15. While I'm not sure about making the tribute climb on the 15th, we will definately dedicate our Handies hike to the two of you.

When I was young, I once asked someone what heaven is like. I'll never forget that it was described to me like this: Think of the best feeling you have ever felt and the happiest you have ever been... Now multiply that by a million. Knowing from this forum how happy David was with you, imagine how he feels now.

May God bless you,

Ted
---
Posts: 534
Joined: Thu Feb 03, 2005 10:32 am
Location: Near Monte Vista Wildlife Refuge
Thank you for your trip report, and the photos here are just fantastic. My fave is still the both of you with the santa hats pointing opposite ways in front of the pike's sign!

I too have been shocked, and still hard to believe this tragedy. Words can't seem to capture the loss, and sense of exasperation. And I too have had a hard time fighting back the tears seeing your outstanding photos...

God has blessed you with a smile brighter than the whitest snow capped peak in Colorado- keep wearing that for Him~

Joey
---
Moderator
Posts: 1639
Joined: Thu Aug 04, 2005 9:46 pm
Location: San José del Cabo, BCS, México
To everyone
~
As you all can imagine, I have been absolutely inundated with PM's, emails, phone calls, and text messages. Saying thank you is only the least thing I can say. While I want to thank each and every one of you personally, I'm already days behind and would be at my computer for days on end doing so. I would like anyone and everyone to know and understand that I appreciate your thoughts, wishes, and love more than anything. It means the world to me that you've taken the time to do that. I know David appreciates it too. I can only hope to meet you at the memorial service tomorrow- please don't hesitate to introduce yourself (by screen name of course, as David would do!!).
Again, from the very bottom of my heart, thank you very much for your contact with me and I'm sorry I won't be able to respond to every single email or PM (but that doesn't mean to stop them from coming- it helps me a lot!).
In His Name,
Caroline
Bill, a special thank you to everything you've done for me and our friends for David's memorial page. Just wonderful.
Last edited by
USAKeller
on Tue May 29, 2007 4:18 pm, edited 1 time in total.
---
Posts: 21
Joined: Tue Aug 29, 2006 5:08 pm
Location: Houston, TX
Caroline,
You seem to be a person of great faith. No one knows why God chooses to take the ones we love before we are ready. Trust your faith and trust in God, let that see you through.
Corey
---
Posts: 1060
Joined: Thu Jun 22, 2006 9:14 pm
Location: westminster
usakeller
Thank you so much for sharing your and Davids time together. I hope you draw some comfort from knowing complete strangers care so much about you and David.
Peace be unto you
---
Posts: 565
Joined: Wed Aug 09, 2006 8:49 am
Thank you so much for sharing. I had hoped to meet TM on one of my hikes this summer. Now I know he will be there in the wind with all of us. I could tell from your summitt pictures you had something special with him. In time may God give you peace.
---
Posts: 80
Joined: Sat Mar 11, 2006 3:28 pm
Location: The BattleWagon, Colorado
I didn't know David, but I was shocked and deeply touched by all of the happenings. I work at a sign & banner shop, so I drew up a sticker at work, and I had to change it because I screwed up the date. I thought Monday was the 8th!!! -sigh- time flies

Anyway, I'll be sticking it on my truck, my nalgene... inspiration. David, you were an inspiration to us all, bro.
Last edited by
RussellT
on Fri May 11, 2007 3:42 pm, edited 1 time in total.
Yes is ALWAYS trumps the no!
---
Who is online
Users browsing this forum: No registered users and 13 guests