Posts: 318
Joined: Mon Jun 06, 2005 9:34 am
Location: Issaquah, WA
Unless someone like you cares a whole awful lot, nothing is going get better. It's not.
Don't cry because it's over. Smile because it happened.
Think left and think right and think low and think high. Oh, the thinks you can think up if only you try!
Dr. Seuss
---
Posts: 1570
Joined: Fri May 05, 2006 11:05 am
Location: Denver, CO
I have put this topic to bed over the winter... so forgive me for not remembering exactly. Does this mean the courts suggested that ALL cars should be charged upon entering? Or does it mean if we don't use anything but the road, we don't have to pay? I have a hard time understanding what some courts "mean" by what they do. For example, they could still think "it's not right what they are doing," but also think "it's not illegal what they are doing."
Kojones
Climbing partner: "Is this uphill the whole way?"
Kojones: "No, only half the hike is uphill."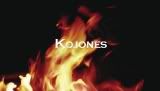 ---
Posts: 947
Joined: Tue May 16, 2006 1:00 pm
Location: Morrison, CO
It mean that you do not have to pay if you are traveling non-stop on the road as the new sign states. Other than that, you have to pay.
---
Posts: 123
Joined: Sun May 04, 2008 9:18 pm
JasonF wrote
In a nutshell, the MountEvans.com site is over a month out of date and incorrect. The FS has put an incredible amount of effort into keeping the case out of the court on purely jursdictional grounds, and almost succeeded, which may be where the post comes from. But after nearly 70 briefs and numerous Forest Service extensions, the case is still ongoing.
Kojones wrote
I have a hard time understanding what some courts "mean" by what they do
Sadly, this would be no exception. So far the court has only ruled on jurisdictional issues, not on the legality of the Forest Service's implementation of the fee program, which is what this case is really about. The Forest Service is spending an incredible amount of time and energy distracting the court from hearing the case on its merits, including the claim of sovereign immunity, alleging the public does not have the right to sue them.
Calling your senators and asking them to support the Fee Repeal and Expanded Access Act (sponsored by Senator Max Baucus of Montana) can go a long way towards making the case moot. Wouldn't that be nice!
Colorado's Senators are:
Michael F. Bennet, - (D - CO)
702 HART SENATE OFFICE BUILDING WASHINGTON DC 20510
(202) 224-5852
Mark Udall, - (D - CO)
317 HART SENATE OFFICE BUILDING WASHINGTON DC 20510
(202) 224-5941
Web Form:
www.markudall.senate.gov/contact/contact.cfm
You can find your senators at
http://www.senate.gov
This post has been edited.
Dave
---
Posts: 123
Joined: Sun May 04, 2008 9:18 pm
---
Posts: 398
Joined: Thu Aug 07, 2008 2:10 pm
Location: Fort Collins, CO
D8S wrote:Interesting article on Mt Evans.

http://www.newwest.net/topic/article/vi

... n/C41/L41/

I thought it was State Hwy 5, though he calls it Hwy 3. Maybe as time goes by, Mt. Evans is getting closer to being highway #1!

Dave
They sure are approaching #1 status:
......................./´¯/)
....................,/¯../
.................../..../
............./´¯/'...'/´¯¯`·¸
........../'/.../..../......./¨¯\
........('(...´...´.... ¯~/'....')
.........\.................'...../
..........\............... _.·´
............\..............(
..............\.............\..
"Beer is living proof that God loves us and wants us to be happy."
-
Benjamin Franklin
---
Posts: 2360
Joined: Tue Feb 19, 2008 1:26 pm
Location: The nether regions. CO
Where's CC on this?!?! He's outraged at the $100 fee the owner's of private property charge, on which Culebra sits, yet remains conspicuously silent on being charged to drive up a taxpayer funded road...
---
Posts: 17
Joined: Fri Sep 04, 2009 1:55 pm
Location: Philly
g wrote:Nice article in Westword
Very cool article. Thanks for sharing. But does anyone know if this means you don't have to pay the $3 charge for cycling up to the top?
Last edited by
CVV15er
on Wed Jun 02, 2010 3:02 pm, edited 1 time in total.
---
Posts: 1005
Joined: Wed Sep 20, 2006 9:36 pm
Location: Brighton, CO
Has anybody considered a VOLUNTARY 14er fee? They could put deposit boxes at trailheads, like they use at campgrounds that don't have any staff to collect the money. If it makes you feel good to donate money to the government, go right ahead. If you don't like the thought of dumping your money into a big black hole, no need to feel obliged. A voluntary fee hurts nobody.
"May your boulder be your blessing." - Aron Ralston
---
Moderator
Posts: 5043
Joined: Mon Jul 26, 2004 8:54 am
Location: Woodland Park, Colorado
There are some collection boxes posted at some 14er trailheads with signs requesting donations to support trail maintenance, however the underwhelming response has prevented their widespread use.
---
Posts: 123
Joined: Sun May 04, 2008 9:18 pm
CVV15er wrote:
But does anyone know if this means you don't have to pay the $3 charge for cycling up to the top?
The easy answer is no, you don't have to pay to bicycle to the top. Even the Forest Service admits that if you don't stop you don't have to pay.
But if you might decide to stop, look at the cost / risk analysis. If you stop (at a developed site: undeveloped areas are free if you're near your bike) and don't have a pass, the Forest Service might (only if they catch you, which doesn't seem likely) hand you a notice of non-compliance telling you to pay $3, the exact same amount you would have paid in the first place. And even if you do get a notice, they Forest Service proudly claims no one has ever been prosecuted for failing to pay.
That said, if you stop at the Nature Center (milepost 3) you should pay. It (almost) meets the legal requirements for charging the fee.
Check out the following post for more details.
Dave
---
Posts: 123
Joined: Sun May 04, 2008 9:18 pm
In 1997 the US Forest Service began collecting entrance fees on Mt Evans under the Recreational Fee Demonstration Program (RFDP) After substantial public outcry, Congress replaced the RFDP with the Federal Lands Recreation Enhancement Act (FLREA, or REA) on December 8th, 2004.
The FLREA is considerably more restrictive than the RFDP, and prohibits entrance fees, fees solely for parking, fees for general access, and very importantly on Mt. Evans, prohibits fees for overlooks.
Five days after the law was passed, the Forest Service recognized that it could no longer charge for scenic overlooks, sending out a memo on December 13th, 2004 that stated "Do not charge: at overlooks and scenic pullouts"
http://www.westernslopenofee.org/pdfuploads/E00120_WO_Memo_2004_12_13_Annotated.pdf
As a result of the new law, the Forest Service convened a board to review the fee collection authority for Mt. Evans. In the board's review, it lists one of the 4 sites on Mt. Evans as the "Summit/Overlook"
http://www.westernslopenofee.org/pdfuploads/E00127_REA_Compliance_Chart_Annotated.pdf
In May of 2008, after numerous attempts to get the Forest Service to comply with the law, a group of Colorado citizens filed a lawsuit in federal court. As a result of that lawsuit, the Forest Recreation Program Manager for the Arapaho and Roosevelt National Forests issued a sworn declaration concerning when the Forest Service requires visitors to pay a fee on Mt. Evans. Concerning overlooks, he wrote:
"there are no developed scenic pullouts or overlooks

along the road leading up Mt. Evans

." (emphasis added)
If there are no scenic pullouts or overlooks along the road leading up Mt. Evans, that would clearly indicate that the the site at the top of the Mt. Evans road is recognized as a scenic pullout or overlook.
Concerning whether a fee is required for stopping along the side of the road to take a picture, he wrote:
"If, however, someone at the Mt. Evans fee station states that he or she is not
stopping within the HIRA other than to take a picture at a pull-off or simply to take in the
view, the Forest Service will not charge that person the standard amenity recreation fee." (emphasis added)
and
"at undeveloped sites, occupied parked vehicles or unoccupied parked
vehicles where the occupants are in close proximity to the vehicle are considered to be in
through-travel status and therefore not subject to the recreation fee at that location"
http://www.westernslopenofee.org/pdfuploads/E00609_Cruz_Declaration_Annotated.pdf
So according to sworn testimony, if you want to drive up the road, stop, and get out of your car to take a picture, according to Mr. Cruz, you are not required to pay the fee.
So why is it that when you visit the entrance station, you are told that if you stop you have to pay? The answer may lie in the following quotes from a 2005 email. In it, the author, a recreation manager for region 2 (Colorado and Wyoming) states:
"Law says that if people are driving through they don't have to pay unless they stop to use the facilities."
Actually, the law says unless a visitor uses the facilities
and services
. 6803(d)(1)(D) Nevertheless, the email goes on to say:
"Don't advertise this capability, but if the visitor asks you have no choice but to let them through"
http://www.westernslopenofee.org/pdfuploads/E00128_DeVore_Email_Annotated.pdf
It seems the Forest Service has decided to not "advertise this capability" by not properly informing the entrance station attendants, who tell people if you stop you have to pay.
As if that wasn't interesting enough, the 2008 operating plan clearly defines the Forest Service's lack of fee enforcement authority at Summit Lake Denver Mountain Park. It states:
"Summit Lake is City and County of Denver property and the Forest Service has no authority to write violation notices for this area".
http://www.westernslopenofee.org/pdfuploads/E00454_2008_Operating_Plan_Annotated.pdf
So the Forest Service seems to be saying that any notices you receive at Summit Lake Denver Mountain Park are not enforceable.
Obviously, the Forest Service has created one big mess that only the courts or the Forest Service can resolve. The court has had the case since February, and doesn't seem to be in a hurry to issue its decision; the Forest Service seems happy collecting the fees regardless of whether they're owed or not.
At least the FLREA expires in 2014.....
Dave
---
Who is online
Users browsing this forum: No registered users and 1 guest