Posts: 43
Joined: Mon May 28, 2007 8:24 am
Location: Pueblo, CO
I'd guess the booth monkeys keep collecting fees until the road is closed at the gate, don't they? I spent the night up there to shoot pics of the lunar eclipse last week, and drove out around 9am. Not an attendant in sight.
Dog is my co-pilot
---
Posts: 1569
Joined: Fri May 05, 2006 11:05 am
Location: Denver, CO
g wrote:Well, that's it for this season. Wonder where all the USFS cops go?

Should be interesting to see what new developments there are next season.

Mount Evans road closed for season

http://www.denverpost.com/news/ci_6799620
That article makes it sound like it's all snowed in. I doubt it. Why do they close it this early?
Kojones
Climbing partner: "Is this uphill the whole way?"
Kojones: "No, only half the hike is uphill."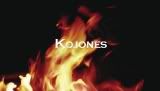 ---
Posts: 174
Joined: Fri Apr 07, 2006 7:48 am
Location: Parker, CO
VERY NICE PHOTO!!!!!
I love to be in the mountain air, simply because I am happiest there!!,,,,www.ricksportraits.com
---
Posts: 448
Joined: Wed Aug 22, 2007 6:13 pm
Location: Boulder, CO
I was just at Mt Evan's this past Friday...Few things to mention..


1. While I didn't drive to the top, when I got to the top there was A LOT of cars up there, obviously open all the way at that point.

2. When I drove up at 730am there was no attendant, but I did bite the bullet and pay to drive in. Not being native to CO, I really don't think 10 dollars is a lot to ask to use such an area IF (big if) they put it to good use.

3. I did not see a single employee above the gate when I was there and I spent most of the day there. Of course, I wasn't near the road most of the time, but I spent an hour lounging at the summit eating lunch and watching the nasty-lookin' clouds and no one came by then.

4. I hope they use some money to fix the parts of the road that are disintegrating down the mountainside.

5. 20 cars stopping to look at 2 bighorn sheep seems excessive on a dangerous corner. He was happy with his mineral lick but I wouldn't doubt he received food from one of the cars he poked his head in.

6. LAST BUT NOT LEAST!!..

People with pants hanging down past their butt who get on the summit and make cell phone calls to the effect of, "DUDE!! You'll never guess where I'm calling you from right now! The highest point in all of the United States, bro. Dude, its like totally crazy up here!," ARE REALLY BOTHERSOME!!!!! Same thing with crying children!



---

Honestly though, here in Wisconsin you have to pay just to walk thru the woods. Personally, the volume of people was a lot more bothersome than the fee. Next time I'm in Colorado I'll be doing some more desolate 14ers.
---
Posts: 98
Joined: Thu Aug 16, 2007 4:59 pm
Location: Denver
Kojones wrote:That article makes it sound like it's all snowed in. I doubt it. Why do they close it this early?

Kojones
It's the scheduled closing...
CDOT has returned to closing the top five miles the day after Labor Day
I just read through this thread...whoa, that was an hour, well, spent.
This is pure snow! Do you have any idea what the street value of this mountain is?
---
Posts: 30
Joined: Wed Jun 06, 2007 9:57 pm
The road was scheduled to close at SUmmit Lake last Tuesday at 8:00. It should still be open to Summit Lake Denver mountain Park until the snow flies

Fee Free
The best things in life are free
---
Posts: 179
Joined: Mon Jul 31, 2006 7:21 pm
Location: Castle Rock, Co.
Kojones....They close the road because we can get some good snowstorms up there in September. The road may not be safe for a lot of tourists not used to driving on a slick road. They get wierd enough while it is raining so I can only imagine what they would do on snow/ice. They will shut down Trail Ridge soon also. I have been playing on Mt. Evans for 30 years and they have always shut the road down from Summit Lake to the summit around Labor Day. The remaining portion of the road from Echo Lake to Summit Lake will only be open for maybe 2-3 weeks. Same story every year. Now one can go play on the North Face on the 4th class/easy 5th class stuff without someone rolling rocks down on them. BTW, Independence and Cottonwood passes will be open until the weather shuts them down. I have been over them mid/late October many times.
Eat Dessert First!
---
Posts: 30
Joined: Wed Jun 06, 2007 9:57 pm
Although with the road closed there's not really a lot to talk about, the article is a good representation of the fee situation. In short, it appears that when the FS on Mt Evans leaves a blue ticket on your windshield, you don't need to worry about paying. Only if they see you at your vehicle. Or did somone else drop off your vehicle and you're just doing a key exchange on the kniferidge...?
http://www.tucsonweekly.com/gbase/Curre ... d%3A101985
In short, the article brings to light one of the most important points - that the FS knows it legally can't get away with charging a parking fee, so its dropping charges that would clarify that issue.
Fee Free
The best things in life are free
---
Posts: 2
Joined: Tue May 06, 2008 10:41 pm
This lawsuit was long overdue. I can't believe the harassment that Bill mentioned. Like buzzards going after the only dead rabbit on the road! In this case....10 bucks! So here we have a chorus of Forest Circus bureaucats (sic) scalping citizens to use a city park with all its K-mart amenities. BTW Summit Lake Park was purchased by the City and County of Denver in
1924
and is more than the little area by the lake. It is actually 160 acres which spills over on both sides of the road. As far as I know, there is no legal right-of-way through the city's real estate, so FS employees have no authority to enforce "stopping, standing, parking, blowing your nose, etc., along the highway within the city park anymore than they would have authority to issue a ticket on your driveway.
Someone puleez wake me up from this nightmare?
BTW.... where does Udall stand on this mess?
---
Posts: 123
Joined: Sun May 04, 2008 9:18 pm
When I heard that the FS is claiming they don't enforce the fees at Summit Lake, I couldn't help think of Bill's experience. Anyone visiting Summit Lake get one of those bright blue "Notices of Nonpayment" they hand out? I'll bet there's lots of great stories out there!


Dave
Last edited by
D8S
on Sat Oct 04, 2008 1:19 pm, edited 1 time in total.
---
Posts: 61
Joined: Sun Sep 07, 2008 7:07 pm
Location: Colorado Springs
Wow, that kind of made my day. Some people. But I work construction about 3 months out of the year and have made some friends with people employed by CDOT. I think I should give them a call and inform them of this pandemonium.
Do what you like. Like what you do. Optimism can take you anywhere.

You cannot stay on the summit forever; you have to come down again... So why bother in the first place? Just this, what is above knows what is below, but what is below does not know what is above. One climbs, one sees. One descends, one sees no longer, but one has seen.There is an art to conducting oneself in the lower region by the memory of what one saw higher up. When one can see no longer, one can at least know.
Rene Daumal
---
Posts: 446
Joined: Sun Sep 10, 2006 4:22 pm
Location: Denver
I've have a very different take on this situation and will stick my neck out to describe it to you.

I climbed Mt. Evans from Guanella Pass earlier this year. By the time I got to the top of the gulley, I was aware that I was moving very slowly (even for me) and seemed to be unusually fatigued. By the time I got about mid-way into the West Ridge trail, I started feeling dizzy--very dizzy and had a moderate headache. There were 2 or 3 times when I felt like I was going to pass out. Classic AMS symptoms, right? Well, my partner had already summited and I needed to suck it up and get up there--really no other choice. I thought that maybe I was dehydrated and was bonking and needed calories. So I made the summit, sat and rested, drank a ton of water and ate a ton of food. Nothing helped. I found a FS employee who was about to clean the restrooms and told him my situation. He drove me and my partner all the way down to Echo Lake where my wife picked me up (I had called her from the summit). This guy took good care of me and I owe a big debt of gratitude to him. If that's what my $10 pays for, then I'm happy to pay. I needed help and got it.

BTW: it wasn't AMS, as it did not get better upon getting down. I have since had extensive tests for the dizziness (MRI, etc.) and nothing has turned up, so it's somewhat of a mystery. If this was going to happen on any 14er, I was very glad it happened on Evans where I could get help. (I've also taken advantage of the nice clean restrooms at the top and I also appreciate that my $10 pays for that.)
We are not passengers; we are crew.
---
Who is online
Users browsing this forum: No registered users and 1 guest