Howdy - I've been in contact with Eli Helmuth at Climbing Life Guides in Estes Park to set up a one-day Avy-1 refresher course on
Friday January 31st
. I'm hoping to skip most of the theoretical and companion-rescue aspects of Avy-1 and instead spend a day in the park analyzing terrain, making decisions and having a couple of good ski runs. Previous Avy-1 isn't necessarily a requirement, but working knowledge of beacon rescue and general snowpack theory is.
Eli's an awesome guide and incredibly knowledgeable. I took a steep ski clinic with him last year and felt it was money well spent.
Anyways, I already have two people committed but need 1-2 more people to secure the discounted rate of $115/person for a full-day.
Please post here or PM me if you'd be interested in joining us or have any questions.
---
Posts: 846
Joined: Fri Aug 14, 2009 2:53 pm
Location: Denver, CO
I'm interested. When do you need a solid confirmation by?
---
MonGoose wrote:I'm interested. When do you need a solid confirmation by?
Awesome! Sooner is definitely better, but there isn't any set date for confirmation.
One of the group members made payment today and I'm going to make payment later this week which will pretty much lock in the rate and date. However, the group number is capped at 5. Right now we have three definite's and one more who I'm 90% certain is coming which means we have one spot left.
---
Posts: 23
Joined: Fri Jul 21, 2006 10:34 pm
Location: Lakewood, Colorado
Sounds cool. Are we splitboarders welcome?

What's the status of that 3rd member? Myself and a buddy might be interested. We took our Avy-1 with CMS last season.
---
CDecker - sorry I missed your post, PM sent!

Also bumping this back up. We can have up to 6 people for this class now and have at least two spots open as of now. Let me know if you're interested.
---
Posts: 1028
Joined: Wed Nov 03, 2010 10:55 pm
Location: Broomfield, CO
I just took my Avy 1 refresher course with Crested Butte Mountain Guides. It was only $105, no silly quotas or caps
(of course a bit longer drive), but so worth it - we got to ski some amazing Crested Butte backcountry after a big storm last week (I am not allowed to say where though -
). Snow conditions there are way better than what I've been seeing in the Front Range. Highly recommended.
---
Bump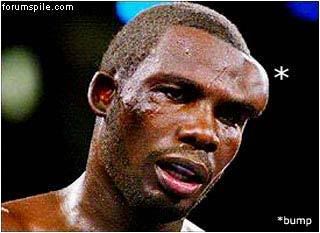 ---
Who is online
Users browsing this forum: JimR and 8 guests