Posts: 319
Joined: Fri Sep 12, 2008 7:36 am
Location: Denver, CO
colorado yooper wrote:Clemson- the Pikes Peak Hwy is managed by teh City of Colorado Springs not the Forest Service. And while I still wait to see Chris D's movie he did use a video camera in a Wilderness Area which is against the rules, as is using anything with wheels or motors. That's what makes it wilderness. Unless we had special permission we couldn't use chainsaws to fight a wildfire in a wilderness area but were limited to hand tools. I wonder if they need a permit to drive on the road from COS and then another permit from the USFS to crash a car off the road. I wonder if it will be stunt doubles and the stars? It could be a fun time to hike for autographs... Paul Walker was the pace car driver for the Pikes Peak Hill Climb a couple of years ago and was pretty smooth on his way to the top.
You're right, I totally forgot it was a wilderness area issue and not a National Forest issue. (I'll blame the early hour and lack of caffeine
). As for Davenport's movie... it did get posted online several months ago, although I'm not sure whether it was just a temporary release or if it's still available.
---
Posts: 154
Joined: Sun Nov 09, 2008 8:55 am
Location: Colorado Springs, CO
---
Posts: 791
Joined: Mon Jan 10, 2011 8:47 pm
Location: Denver, DC
clemsonmtneer wrote:Ridiculous that a Fast and Furious movie can be filmed on forest service land atop a 14k peak, yet Chris Davenport is prohibited by the forest service from releasing his ski the 14ers film and making money off of it.
Permits, son.
I am unable to walk away from the mountain without climbing it. An unclimbed mountain tugs at my consciousness with the eternal weight of time itself. Until I've pressed my face into it's alpine winds, hugged it's ancient granite walls, and put it's weathered summit beneath my heal I'm unable to resist it's attraction.Knowing nature gives the mountain more time than she gives us adds urgency to the obsession. As has been said before; the mountain doesn't care.

It can wait forever. I cannot.
---
Posts: 7808
Joined: Thu Jun 08, 2006 1:23 pm
Location: Colorado Springs
The filmmakers have to be paying ridiculously large amounts of money to the highway organization (i.e. the city of Colorado Springs) to close it. It's always been a commercial venture, after all.
Climbing at altitude is like hitting your head against a brick wall — it's great when you stop. -- Chris Darwin
---
Moderator
Posts: 5043
Joined: Mon Jul 26, 2004 8:54 am
Location: Woodland Park, Colorado
I do believe you are correct. I should read more carefully.
---
Posts: 1051
Joined: Fri Aug 14, 2009 2:53 pm
Location: Denver, CO
colorado yooper wrote: ... And while I still wait to see Chris D's movie...
Wait no longer.
---
Posts: 1570
Joined: Fri May 05, 2006 11:05 am
Location: Denver, CO
We may never see the result of this. Paul Walker died in a car crash yesterday. Movie wasn't finished filming yet. RIP.

Kojones
Climbing partner: "Is this uphill the whole way?"
Kojones: "No, only half the hike is uphill."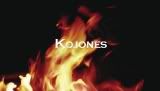 ---
Posts: 2337
Joined: Thu Apr 12, 2007 11:57 am
Location: Here, Now
Montani Semper Liber

i
"Please use the comments to demonstrate your own ignorance, unfamiliarity with empirical data and lack of respect for scientific knowledge. Be sure to create straw men and argue against things I have neither said nor implied. If you could repeat previously discredited memes or steer the conversation into irrelevant, off topic discussions, it would be appreciated. Lastly, kindly forgo all civility in your discourse . . . you are, after all, anonymous."
Barry Ritholtz
---
Who is online
Users browsing this forum: ajstack, embracestardumb, Maverick6981, shizupple and 36 guests