Posts: 55
Joined: Fri Mar 21, 2008 1:49 pm
Location: Castle Rock, CO
I am planning on doing the Cristo Couloir on Quandary this weekend, anyone know the snow conditions on the approach? Snowshoes? Any input would be great.
Nothing beats an Alpine start...
---
Moderator
Posts: 5043
Joined: Mon Jul 26, 2004 8:54 am
Location: Woodland Park, Colorado
Mmmmm, Monte Cristo....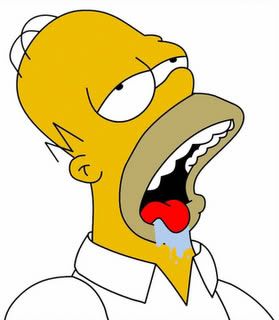 Man I miss Bennigans.
---
Posts: 287
Joined: Sat Apr 28, 2007 9:30 pm
Location: Frisco, CO
The road to the dam is mostly dry. Snowshoes may be helpful down around the apron in the afternoon or you can just do some rock hopping. I would leave them at home if I was doing an up and down. You can't drive to the dam, only a little further than the winter Cristo TH. Although by the weekend you may be able to pass the lower stuff and get to the turn off for the house at the lake. The snow down low is going to heat up quick since it's facing south. Today we had a strong wind out of the S/SW in the alpine and it was keeping the stuff up high locked up pretty well. It's getting un-supportive in places especially around rocks, bushes etc. If you get on it early it could be locked up tight and a great snow climb. We are also calling for some colder (still not that cold) temps the next couple of nights. If you're planning anything around the E ridge for you descent it could be heinous in the trees. Yesterday we were skiing back in Blue Lakes Basin and we saw one skier and two climbers on the Cristo. We saw wet, loose slides coming down on all aspects, but they were isolated.
---
Posts: 38
Joined: Tue Dec 25, 2007 8:26 am
Location: Monument, CO
Hey there CO Native, I'm most likely headed up to Summit Co. tomorrow night & would be interested in meeting up with you for this trek. I'll send you a PM w/ my contact info so we can chat tomorrow.

Dave
---
Posts: 195
Joined: Mon Jul 10, 2006 3:51 pm
Location: Westminster, CO
Good beta on Christo - we have a CMC group heading up there Saturday AM as well, so we'll see you there!

Climb On!
"Thousands of tired, nerve-shaken, over-civilized people are beginning to find out that going to the mountains is going home; that wilderness is a necessity; and that mountain parks and reservations are useful not only as fountains of timber and irrigating rivers, but as fountains of life..."
John Muir
---
Posts: 569
Joined: Tue Nov 21, 2006 1:57 pm
Location: Englewood, CO
rleclair wrote:Good beta on Christo - we have a CMC group heading up there Saturday AM as well, so we'll see you there!

Climb On!
A couple friends and I will be heading up Saturday morning as well, looks like it will be a crowded day on Cristo Saturday!
"i feel so extraordinary, somethings got a hold on me, I get this feeling I'm in motion, a sudden sence of liberty" new order
---
Posts: 93
Joined: Wed Aug 29, 2007 10:31 pm
Location: Fort Collins, CO
Any recent reports from Cristo? Looks like it's been freezing up there every night recently, but also collecting new moisture. Would like to do it tomorrow, but perhaps waiting would be safer. I read that a ranger suggested waiting (not sure how long ago that was reported), which is my default answer, but curious for any latest conditions.
-matt
---
Posts: 781
Joined: Sat Jan 13, 2007 7:10 am
Location: Silt, colorado
Up to Blue Lakes (Christo TH) today about 9am and the wind was blastin'---there were some headed up so could get report later---didn't get to snow myself
---
Posts: 208
Joined: Tue Aug 12, 2008 4:54 pm
Location: Varies frequently between CO/ND
I climbed Cristo this past Thursday. The road was completely dry to the dam. I hit the trail at about five in the morning and the snow was rock solid. You would definitely want to bring crampons. I enjoyed a nice glissade on the way down. But anyway, the conditions aren't too bad, but there not exactly amazing either. But anyway, take it easy! Have fun! Be safe!

-Tyler-
Wisdom is the quality of being able to avoid situations where you need it. not sure

If you have built castles in the air, your work need not be lost; that is where they should be. Now put the foundations under them. Henry David Thoreau
---
Who is online
Users browsing this forum: Giddy Up and 19 guests