Posts: 44
Joined: Wed Dec 06, 2006 9:57 pm
Location: Allen, Texas
I'm a long-time lurker who not only wanted to say hello, but also ask for some opinions on trekking poles. My reason for wanting trekking poles is to offer additional ankle support primarily on the downclimb. (I'm one of the few soccer players who managed to avoid knee injuries growing up, but as I grew older and continued to play indoor my ankles started blowing.)

Having made a search of previous posts, I've noticed many of you like the Black Diamonds due to the flicklock setup and I've noticed REI has '06 contours on sale for $60 and the enduros for $80. Are the enduros worth the extra $20? The only difference I can tell are the more expensive poles seem to add some (but not all) carbon fiber.

Of course, I'm also open to suggestions outside of the Black Diamond brand and welcome any opinions as to the usefulness/benefit of some of the other trekking pole features (eg. shock absorbers).

Thanks in advance for your help!
---
Moderator
Posts: 5043
Joined: Mon Jul 26, 2004 8:54 am
Location: Woodland Park, Colorado
The main difference is that the Enduros are slightly stronger and slightly lighter. Not enough difference in my opinion to justify $20.
---
Posts: 1570
Joined: Fri May 05, 2006 11:05 am
Location: Denver, CO
Definitely love the shocks on mine. It makes the "ride" much smoother. It is something to get used to, since it doesn't feel as stable the first time out. I would recommend them, though.

Consider Leki brand. I've had mine for a while. While they don't have the same locking mechanism, the locks work pretty well. I have replaced them once at REI (for free) because the lock wasn't locking on one of them, but since I have had no problems.

Many people have poles with no baskets. I'd recommend the baskets (small ones for hiking of course) because they are helpful in snow, they grab rock if the pole slips, they support the pole if you can only use a deep crack to place it, etc.

Some poles come with a built-in ice ax sorta thing. I've never used those, but if you are into glissading, consider those. I used the handle end of one of my poles on Sunday to glissade Shavano and it work very well.

Also consider extended grips that go down the pole below the normal hand grips. I use these for steep climbs if I temporarily need a "shorter" pole. They can also be more comfortable for some uses.

Kojones
Climbing partner: "Is this uphill the whole way?"
Kojones: "No, only half the hike is uphill."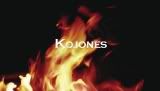 ---
Posts: 2157
Joined: Fri Jan 05, 2007 11:31 pm
Location: People's Republic of Boulder
I have used Black Diamonds, Lekis, and REI/Komperdell, and like the Black Diamond by far the best. When I used to work at REI I bent 2 pairs of Komperdell poles(and seen many more returned bent), and had some Leki poles returned due to the locking mechanism gunking up and not working. I've been using a set of BD Trail poles for 3 seasons of hiking, skiing, climbing and so on, no issues. I've found the BD poles to have less issue with slippage and bending, and are really easy to lock/unlock. The countours are a nice set of poles, and for $60 a good deal. I'd grab those.
Eric
---
Posts: 111
Joined: Mon Jun 13, 2005 8:17 am
Location: denver co
I use one of the cheaper Black Diamond models with the flip lock setup and my wife uses a more expensive Leki with the twist lock and shock absorbers.

I personally like mine a little better because it is quite easy to flip the lock and adjust without much fuss. My wife's Leki's can be a little annoying to fiddle with, especially if her hands are cold and she can't grip the polls tight enough to turn them. On the other hand, the shock absorbers are a nice perk and you can notice the difference.

She did have problems with the locking mechanisms on her Leki's and a person at REI told us to always exend the poles to their max length after a hike so they can dry out. We haven't had a problem since.

dave
---
Posts: 1002
Joined: Wed Aug 23, 2006 7:57 am
The older you are the more good trekking poles mean to you.

Mine mean A LOT to me. Leki, titanium, shocked. Think of the difference between that first stumpjumper you rode and your friend's titanium fully shocked Yeti. UUUuuummmmm. What a smooth ride!

That little thing, where the grips are canted at an angle to the poles themselves means a lot to your wrist comfort by the end of the day also.
It looks like the ridge is just right up there!
---
Posts: 186
Joined: Fri Jun 02, 2006 10:05 am
If you're strapped for cash, I'd go with ski poles. Go with a shorter pair than you'd ski with if your out of snowshoes or crampons. Ive been using ski poles for a couple years and wont go back. Done fidgeting with pole gears. The less things that can break on you, twist locks, flip locks the better. I've used black diamonds and have snapped the poles repetively. In their attempt to make light poles, what you get is a fragile set up that becomes brittle in high altitiude winter conditions. Havent explored the titaniums yet. That might be the way to go.
---
Posts: 1035
Joined: Mon Jun 20, 2005 1:49 pm
Location: Denver
I always look at poles as a disposable asset. i.e. a new new Ice tool is going to last me many years. After 15 years I finally upgraded my Black Diamond Alpamyo to a BD Raven (only becuase of weight) however I started using poles 3 years ago and Have already broken two sets.

so here is my point unless you don't mind shelling out a $100 (+-20) every few years for poles price is king or follow the ski pole suggestion.
---
Posts: 262
Joined: Tue Apr 11, 2006 4:21 pm
Location: Greeley
I'll have to agree with Zacob on this one. Poles don't last for me and in the end the REI ones get the job done. I'm sure others other better but more expensive to replace.
With man this is impossible, but with God all things are possible.
---
Posts: 2654
Joined: Sun Jan 07, 2007 8:34 pm
Location: Crested Butte, CO
---
Posts: 1060
Joined: Thu Jun 22, 2006 9:14 pm
Location: westminster
BD's, got them on sale. I've been pretty happy with them. So far they hold up pretty good. But like Zacob said, it only takes one bad placement and they're history.
---
Posts: 204
Joined: Fri Aug 18, 2006 8:25 pm
Location: Northwest Arkansas
I have the Leki Makalu and they are top notch. A fall in a crevasse in Ecuador this spring bent both poles. Leki promptly sent replacement parts as they are guaranteed for life. I also have the carbon fiber BD and they are great. Try the grips and see what tickles your gancy.
---
Who is online
Users browsing this forum: No registered users and 18 guests