Posts: 97
Joined: Tue May 15, 2007 6:44 pm
Location: Colorado Springs
This could have gone in the gear forum, but since I am a newbie, and it is a newbie question, I'll put it here. I apologize in advanced for the length of this "question" and its apparent rambling. Anyone wishing to attest to their bravery may attempt to answer these questions.
This past winter has only been my second winter in Colorado. I have shied away from the mountains if I could see more than a few spots of snow near the summits. I have stayed away from spring or fall hiking because I have no knowledge of how the snow acts up in the mountains. I don't have much knowledge as to what gear to use, when to use it, and how to use it (other than winter clothing). I have searched the forums and have found bits and pieces of the info I was looking for but I didn't find enough to answer my question(s).
The question I put forth focuses on ice axes, crampons, and snow shoes. What do you use when, and why do you use them. Especially in these months when you're not sure where or when you're going to encounter snow. My ultimate goal is to understand which of the above three I should use and the reasoning behind the use. Basically are there any "rules of thumbs" I can easily remember and follow.
*Crampons: What conditions require the use of crampons. Is it based on the amount of ice in the snow? What's under the snow? If your climbing a slope that is greater than a certain amount of degrees? Do you use this primarily in the spring when the snow is old? Etc?
*Snow shoes: The conditions requiring snow shoes are fairly obvious, but when do you not need to use snow shoes? If the snow has been melting? If it is hard and crusty, rather than simply powder? Etc?
*Ice axes: I have seen a lot on this and I think the consensus is to always have one with you just in case, correct? Not to mention it makes you look cool.
I have also read/heard that the most important item, out of the above three, you should have with you is an ice ax. Is this true? I think I would prefer snow shoes to an ice ax to help keep me above the snow. Thus I would think that I should grab the snow shoes before I grabbed the ax. Although I would still take the ax because I believe that its primary purpose is to stop you from sliding/falling, correct me if I am wrong.
To summarize this long ass question with a very broad and general question. During these spring months, when I go hiking, what should I bring/use and why?
If there is already a specific thread(s) addressing this, I would appreciate it if somebody pointed me towards it.
"Gentleman! You can't fight in here. This is the War Room."
"Buy more. Buy more now. Buy more and be happy."
"The mountains are calling and I must go."
---
Posts: 575
Joined: Sun May 14, 2006 7:33 pm
99.9% of your answers can be found in Freedom of the Hills. THE guide for getting started with mountaineering. Alot of what you ask is personal comfort zone, preference etc. Really alot has to do with experience. When I choose to use crampons may be completely different than when someone else chooses. I climb technical ice, I feel pretty comfortable on most snow without crampons. But, you may not. Point is, it's difficult to answer your questions overall. The best thing to do is to hire a guide for your first learning trips or get with a bud that has experience to teach you some of the ropes. Get the book. Either way, you can't go wrong...
Blue Steel
---
Posts: 1550
Joined: Fri May 05, 2006 12:05 pm
Location: Denver, CO
You'll hate me, but.. "It Depends."

Here is some insight into the "use" of these...

Crampons: The primary purpose of crampons is to keep you from slipping and sliding on snow and ice. They are best used when the snow is relatively solid and not loose deep snow. Most snow you will step "into" a little bit, but crampons are not the best when you have feet of loose and melted snow that you will posthole into. The conditions change a lot, so crampons and snowshoes can be used in the same places at different times (and often at the same time).

Snowshoes: Use these when there is a lot of deep snow, definitely. Typically used for below treeline where the is a lot of built-up snow due to less wind. They can be used above treeline in deep of shallow snow. If shallow, though, then crampons are preferred. These give you floatation on the snow, preventing postholing. Basically, if you can stand on the snow and put additional pressure on the snow without dropping too deep, then snowshoes are not needed. Remember, if you climb up in the morning and stand easily on top of the snow, you may be greeted with postholing snow in the afternoon due to softening in the warm day temperatures.

Ice Axes: If there is a good amount of snow and you will be travelling on snow more than just on patches of snow, take an ice axe. If you start sliding, it will act as a break and stop you from sliding if used correctly. It will also help prevent sliding because it will help you keep your balance.

Spring Climbing: Take layers. You will need warm layers when starting out, then you may strip to a t-shirt in the afternoon. Unless you want wet feet, you need quality boots. I prefer all-leather with as little stitching as I can find. No mesh in my boots, water will just soak in. I take gaiters all seasons to prevent snow, water, dirt, rocks, etc. from getting in my boots. Look at trip reports and threads about the mountains before heading up to see conditions. When in doubt, post a thread. Someone will know.

Lastly, feel from to PM me. I see you are in CS, but I'm always willing to go to REI with someone to check out gear. I prefer the Denver Flagship store, just because selection is a bit more than the others. And, I as well as others on this forum, would like to have climbing partners who are new to the activity. So PM me if you want to get out there.

Kojones
Climbing partner: "Is this uphill the whole way?"
Kojones: "No, only half the hike is uphill."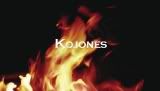 ---
Posts: 1976
Joined: Sat Jan 06, 2007 12:31 am
Location: People's Republic of Boulder
There is no definitive answer for any of that gear. It depends on personal experience, knowledge of the tools, confidence with the conditions, the specific conditions for where you happen to be, and what your goal is for the day/climb.
Basically too much criteria, but as mentioned above "Freedom of the Hills" will help guide you toward general uses for all that equipment. Remember, things like ice axes and crampons are tools of safety, without proper knowledge they can hurt more than help.
Eric
---
Posts: 117
Joined: Sat Dec 09, 2006 11:46 pm
Location: Colorado Springs, CO
Crampons are also useful if you're going to be climbing a mix of rock and snow. It helps create better foot holds when climbing rock (especially with ice on it).
---
Posts: 7372
Joined: Thu Jun 08, 2006 2:23 pm
Location: Colorado Springs
Some kind of traction aid is useful when hiking lower trails (like Seven Bridges, to pick a local example) in the winter, since they tend to get snowpacked and icy. I've moved from using instep crampons to
"screw shoes"
recently (sheetmetal screws in my boot soles), and they generally give me enough traction without the weight and discomfort of the crampons. I also carry gaiters in the winter, which is enough to get through most of the snow that you'll see below 10K' or so.
---
Posts: 306
Joined: Tue Apr 17, 2007 12:59 pm
Location: Silverthorne CO
Another vote for Freedom of the Hills. It answers almost any basic mountaineering question as well as teaches techniques.
---
Posts: 75
Joined: Thu Mar 15, 2007 9:57 pm
Location: Crested Butte, CO
Freedom of the Hills is a great book, absolutely. But nothing can teach you like experience. Often, you realize when you need what kind of gear when you're just out-and-about.... when conditions kind of suck with the gear you have and you know exactly what you need, but you don't have it with you. Often, this results in abandoning the original game plan and either turning around or modifying the plan. That's okay though, you learn from it all. Next time you'll know better!
"The greatest thing in life is doing what people say you cannot do."
--Walter Bagehot
---
Posts: 97
Joined: Tue May 15, 2007 6:44 pm
Location: Colorado Springs
I will definitely check out "Freedom of the Hills". Sounds like from
everybody that it's all based on preference. As much as I was hoping
for a scientific explanation, this will do
Clothing: I feel I have enough knowledge on this subject as well as the
fact that I already have good leather boots. I always look for ones
that have the least amount of places to leak. The ones I have now have
a bit more stitchings than I would normally get, but they were %50 off
and I bought them not too long after I moved here when I knew I would
keep to dry summer hiking. Any kind of mesh on boots is a definite
no-no in my book. I already have gaiters as well, but have not had the
need to use them. I also have waterproofed my boots recently.
I greatly appreciate every one's input
This forum has helped me out immensely in the short amount of time I have been on it. Thanks again for all your help.
Just looked up "Freedom of the Hills" on Amazon. I didn't realize it is
one I have been planning on getting for a while now. I just always
called it Mountaineering. Shows how ignorant I can be at times
"Gentleman! You can't fight in here. This is the War Room."
"Buy more. Buy more now. Buy more and be happy."
"The mountains are calling and I must go."
---
Posts: 593
Joined: Wed Aug 16, 2006 5:23 pm
Location: North Platte, Nebraska
I agree with those who lean to it being a personal choice. Experience will inevitably answer these questions for you. I will say that of the 3 you posted I use an ice axe more than the others.
---
Posts: 54
Joined: Sun Aug 27, 2006 5:20 pm
I know that when out hiking, cotton is a no-no. What do you suggest as a good alternative? Is nylon exceptable?
---
Posts: 241
Joined: Wed May 23, 2007 12:33 am
Location: leadville
Once again check out Freedom of the Hills. It has a good section on the properties of various fabrics. It tells all about what things insulate when they get wet or how fast they dry or if they leave you wet. Good info. Wool and polyester have my vote.
---
Who is online
Users browsing this forum: pnh25 and 5 guests