Posts: 6417
Joined: Wed May 04, 2005 10:46 am
Location: Craig
Since some have wanted to see my photos from my latest trip to the Andes, I posted some in an album below.
http://www.summitpost.org/album/262841/ ... -2007.html
I hope you enjoy them.
---
Posts: 1570
Joined: Fri May 05, 2006 11:05 am
Location: Denver, CO
Nice photos!!!!! Beautiful place!

Kojones
Climbing partner: "Is this uphill the whole way?"
Kojones: "No, only half the hike is uphill."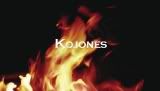 ---
Moderator
Posts: 1642
Joined: Thu Aug 04, 2005 9:46 pm
Location: San José del Cabo, BCS, México
Hey Scott,
Those are fabulous pictures! How many peaks did you actually summit?
---
Posts: 1966
Joined: Sat Mar 11, 2006 7:33 pm
Location: Canon City, Colorado
Wow, awesome pictures. Thanks so much for sharing them. It reminds me of a saying I once saw...... "Some people dream of worthy accomplishments, while others stay awake and do them". I admire you for going after your goals. That boy of yours has an incredible role model in a father.
"Life is not measured by the breaths you take, but by the moments that take your breath away."
---
Posts: 136
Joined: Thu Feb 24, 2005 9:55 am
Location: Los Alamos, NM
---
Posts: 1673
Joined: Fri Sep 03, 2004 2:09 pm
nice, that's an impressive collection of pictures. is there going to be an attached trip report? also, were you able to get any pictures of iliniza sur from norte or did the weather block those efforts?

jamie
---
That summit shot on Cotopaxi is awesome! The snow/ice on the ground caught my attention as did the shadow behind you. How many people were in your climbing group?

Due to the weather you had on Iliniza Sur, were you able to make a summit bid?
---
Posts: 1002
Joined: Wed Aug 23, 2006 7:57 am
---
Posts: 294
Joined: Tue Aug 02, 2005 1:29 pm
---
Posts: 6417
Joined: Wed May 04, 2005 10:46 am
Location: Craig
How many peaks did you actually summit?
It depends on how close is close enough.
Out of the big ones, technically I actually summited one.
On Iliniza, Kim wasn't feeling well (we lost our acclimatization days due to a bout of food poisioning I picked up in Houston that lasted three says) and she didn't want to cross the Paso de la Muerte "Step of Death" right before the summit. We missed the summit by 56 meters/184 feet.
Cotopaxi was summitted with no problem.
We were soooooo close to the summit of Antisana, but a big crevasse blocked the route right at the very top and I mean very, very close to the summit. Ice cliffs and seracs blocked any other route.
If you carefully look at the photo below of the upper slopes, you can see the big crevasse that blocked our way near the very top as well as the seracs and ice cliffs that blocked any alternative:
We only made the Veintemilla summit of Chimborazo, which is 43 meters/141 feet lower than the true summit.
After reaching some serious avalanche danger (we also heard but did not see a huge avalanche in the dark on the way up), we had to backtrack 1000 feet/300 meters down the mountain (very tiring at almost 20,000 feet or around 6000 meters)-see photo, and do an icy traverse over to the upper Castillo Route in order and reclimb the elevation lost to reach the Veintimilla summit. It made our elevation gained 1615 meters/5300 feet that day which made me very tired at that altitude and by the time we Veintemilla summit the sun was well up and we had to hurry down before the avalanches came down. The Wymper Route has falling ice and was shooting baseball size rocks at us. The slope we had to retreat, traverse around and reclimb a different route is below:
The first three days were unproductive because of my food poisioning and we only walked 440 feet on the peak. We couldn't even try Iliniza Sur.
Last edited by
Scott P
on Tue Jan 23, 2007 8:31 am, edited 2 times in total.
---
Posts: 3086
Joined: Thu Aug 17, 2006 4:04 pm
Location: Tabernash, CO
The worst case of food poisoning I ever had was in Houston. Papasitos.
Even though it's been a while, call the health department and narc on them. They will at least be subjected to an investigation and inspection.
---
Posts: 6417
Joined: Wed May 04, 2005 10:46 am
Location: Craig
The worst case of food poisoning I ever had was in Houston. Papasitos.
That was the place. Fajita tacos.
---
Who is online
Users browsing this forum: No registered users and 3 guests