Posts: 6336
Joined: Wed May 04, 2005 10:46 am
Location: Craig
I'm slow and fat. Unfortunately, those are my good qualities.
---
Posts: 1397
Joined: Sun Sep 14, 2008 7:30 am
Location: Fort Collins
WOW! Sweet trip. Super family time eh? Can't wait to see the rest.
In his hand are the depths of the earth; the heights of the mountains are his also. - Psalm 95:4

"I would be doing myself a disservice and every member of this band if I didn't perform the hell out of this." - Gene
---
Posts: 639
Joined: Sun May 13, 2007 11:15 am
Location: Colorado Springs, CO
Scott, every time I see what you and your kids are up to, it makes me want to throw my kids computer and the TV out on the curb. Great report!
---
Posts: 968
Joined: Thu Aug 13, 2009 11:44 am
Location: Denver
My wife and I just had our first, now 3 months old. Thank you for the inspiration.
"Wilderness settles peace on the soul because it needs no help. It is beyond human contrivance." -- E.O. Wilson
---
Posts: 1120
Joined: Sun Jul 16, 2006 6:11 pm
Location: Centennial, CO
Obsurdly impressive. Looks like some very valuable family time. So far so good, but I'm hoping that my kids like the outdoors half as much as yours.
"Athletes express themselves physically, this is their art. As an athlete, exhausting oneself on the field or or on the track or on the trail or on the mountain brings calm and satisfaction. Thrashing about… our expression." - Steve Gleason
---
Posts: 1570
Joined: Fri May 05, 2006 11:05 am
Location: Denver, CO
Unfair - as I sit in an office staring at the mountains just south of Salt Lake.

Kojones
Climbing partner: "Is this uphill the whole way?"
Kojones: "No, only half the hike is uphill."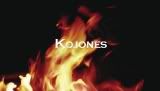 ---
Posts: 2174
Joined: Tue Apr 01, 2008 9:50 am
Location: Northwest Denver
Scott, my birth certificate from 1971 officially states that you are my father...

Don't debate it, just accept it... and make room for me in the car Dad!
You've never really stopped even if you feel like you have.
---
Posts: 715
Joined: Mon May 15, 2006 6:52 pm
Location: Salida and Denver, CO
That's a nice way to keep track of what happened over the year. Maybe I should do that this year since I often forget what outings I had accomplished.

let's see, this year...
Jan 1 - on couch, sick
Jan 2 - on couch, sick
Jan 3 - on couch, sick
Jan 4 - at work, sick

guess I better start taking pictures.


Nice report!
---
Who is online
Users browsing this forum: scottaskinger and 4 guests