Posts: 2142
Joined: Fri Sep 25, 2009 7:47 pm
Location: Colorado Springs
---
Posts: 873
Joined: Wed Jul 15, 2009 8:13 pm
Location: Chicago area
Way to go, Matt! Great job! Congratulations!
---
Posts: 697
Joined: Sun Jul 17, 2011 4:31 pm
Location: Rosedale, Kansas
Awesome, high points are a great way to see our great state! Congrats Matt, I hope to complete the COHPs someday
Some rise, some fall, some climb to get to terrapin
NoCoChris
: Now with less Colorado!
---
Posts: 2412
Joined: Tue Jul 26, 2005 2:35 pm
Well, since Fletch HAD to post this...
Thanks for the comments, everyone.
I think Aaron captured the "why" of this perfectly, which Jeff hints at...
My draw to this list is getting to EVERY part of the state, not just areas with high peaks.
...and it's an original answer to the "what's next?" people toss out after the 14ers. It's fun being a tourist in your own state, going to places that seem as foreign as Oklahoma, or (dear God) Kansas. The biggest plus? Listening to Chris "mountain encyclopedia" inAZ toss out mountain facts and trivia for countless hours as we drove around this state.
Bob and Kate, thanks for letting me skip those 13ers today so I could get this done.
Fischer, is that a trick question?
Of those, Bent County is the only ranked peak, so it wins. The rest? Ask Chris.
Brian, you know that you have to FINISH a list to get gold stars from John Kirk.
The beverage? I saved this one all weekend.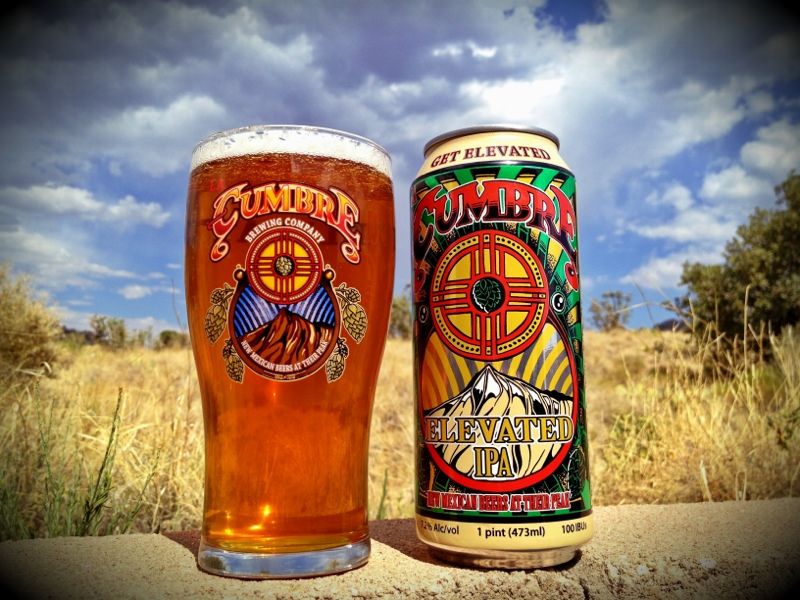 We are all greater artists than we realize
-FWN
A man is rich in proportion to the number of things he can afford to let alone.
-HDT
Peak List
---
Posts: 1999
Joined: Fri Sep 08, 2006 1:11 pm
Location: Colorado Springs
Congratulations Matt! Like individual county lists, the Colorado county highpoint list is a lot tougher than some people might imagine, for reasons best not discussed in online forums. I need to finish it myself one of these fine days - stuck at 57 for a few years, now.
So which peak was your favorite? Most difficult? What's next?
Hey - I just noticed in my daily cohp digest that - per Adam Helman - you finished Arizona too. Nice work! Did not know that...
---
Posts: 673
Joined: Sun Jul 20, 2008 9:56 am
Location: Western Kansas
Drinking that beer as a reward is reason enough to finish. Congrats.
"In the end, of course, it changed almost nothing. But I came to appreciate that mountains make poor receptacles for dreams."
— Jon Krakauer
---
Posts: 539
Joined: Fri Aug 25, 2006 1:25 pm
Location: Lafayette, CO
Nice job, Matt!
"Humping it like a lascivious Chihuahua on great Aunt Tillie's hosiery-covered calf, we flew down the trail bound for the station." - Steve Gladbach
"Skepticism is the first step towards truth." - Denis Diderot
"It is not what the man of science believes that distinguishes him, but how and why he believes it. His beliefs are tentative, not dogmatic; they are based on evidence, not on authority or intuition." - Bertrand Russell
"Tell people there's an invisible man in the sky who created the universe, and the vast majority will believe you. Tell them the paint is wet, and they have to touch it to be sure." - George Carlin
---
Posts: 396
Joined: Wed Aug 11, 2010 3:02 pm
Location: K-town (near the Smokies)
Congrats man! Looking forward to hearing about your last few trips...and following in your footsteps on the dozen-odd peaks I have left. You earned that La Cumbre!

And hey, what *else* can you do when driving the beautiful plains of eastern Colorado? Besides listening to quality radio programming, that is...

Fisching: I'd have to agree with Matt on Bent, it's actually a pretty neat summit with rock formations galore. Do make sure you get permission first though. Weld has nice views, but access is a pain. Logan = meh. Baca is mildly neat, but there's now apparently a gravel quarry that makes access trickier; if you can get up there, climb Potato Butte across the county line for a bonus. Yuma, we did because it's on the list--it might as well be in eastern Nebraska.
"If trees could scream, would we be so cavalier about cutting them down? We might, if they screamed all the time, for no good reason."
— Jack Handy
Mah peaks
---
Posts: 97
Joined: Tue Jun 23, 2009 11:44 am
Location: Parker, CO
Congrats Matt, very unique!
"The mountains are calling and I must go." John Muir
---
Posts: 411
Joined: Sun May 25, 2008 11:54 am
Congratulations!
A small select group of finishers.
Way cool.
---
Posts: 1176
Joined: Thu Jun 15, 2006 6:10 pm
Location: Up high in the San Juan Mtns (Apr-Nov) and down by the beach in CA & HA (Nov-Apr)
Congrats! It would even be more awesome if you used the 3,000 foot rule.
SJ Ron
---
Posts: 791
Joined: Sun Apr 30, 2006 9:29 am
Location: Highlands Ranch, CO
Congratulations Matt! Very cool. Maybe we can finish the next list together!
---
Who is online
Users browsing this forum: No registered users and 10 guests