Posts: 208
Joined: Fri Dec 24, 2010 6:39 pm
Hungry Jack wrote:Just finished (very quickly) "Slaying the Badger", which is a riveting account of Greg LeMond's victory over Bernard Hinault in the 1986 Tour de France. It is a fascinating tale of competition, sports psychology, intrigue, and LeMond crapping himself in a particularly brutal bout of food poisoning in the midst of a stage.

Even if you aren't gonzo about cycling, this book is a very good read. Hinault was a great champion and a complex man--a real one of a kind. And LeMond should be recognized as the greatest American cyclist ever for what he did sans drugs and under enormous psychological pressure, bad luck (pay attention to what happens to me during each of his 2 individual time trials during the 1986 Tour), and ouvert resistance from the French. A great story all around.
Sounds like a good one to check out. I've seen bikers crap their pants before in a race although I've never noticed it while watching the Tour de France on TV.
Choose only one master - Nature.
Rembrandt
---
Posts: 7846
Joined: Thu Jun 08, 2006 1:23 pm
Location: Colorado Springs
I just finished
Almost Somewhere: Twenty-Eight Days on the John Muir Trail
by Suzanne Roberts. When I first spotted this on the shelf at the library, I assumed it was going to be a weak clone of "Wild", another in the growing "woman writes memoir of thru-hiking in California in the 90's" genre. Instead, I found myself liking it more than "Wild". Roberts' story is well-written, interesting, and not as full of self-pity as Strayed's best-seller. Much of the book is about her relationship with her two female partners, one a bit bossy, the other a hoping-to-recover bulimic. Interactions with others on the trail is a constant theme, especially the subtle competition the women seem to be always waging whenever a good-looking guy hangs around with them. Overall, a good, quick read about a youthful adventure with friends.
Climbing at altitude is like hitting your head against a brick wall — it's great when you stop. -- Chris Darwin
---
Posts: 55
Joined: Wed Apr 29, 2009 12:24 pm
Location: Kansas
Perhaps this was already recommended but I just finished "Empire of the Summer Moon" by SC Gwynne. It's about the Comanche Indians and what happened when they met the westward expansion. Blew my mind how formidable the Comanche warriors on horseback were...true bad*sses. And some great under-told history as well.
--Rock Chalk Jayhawk--
---
Posts: 308
Joined: Sun Jan 10, 2010 3:55 pm
Location: Massillon, Ohio
I'm reading Hiking Through: Finding Peace and Freedom on the Appalachian Trail, by Paul V. Stutzman. Excellent book. The author's wife passed away from breast cancer. So he quit his job to "find himself" if you will, and hiked the entire trail, all 2,176 miles of it. I wonder how many 14er climbers are doing the same thing? Turns out I work with a guy who know's the author's dad. What a small world.
---
Posts: 275
Joined: Sat Feb 13, 2010 3:08 pm
Location: Golden, CO
Sorry, not climbing or mountain related, but I'm rereading "An Empire of Wealth" by John Steele Gordon. It's the history of the american economy. The book begins in the 1400's and ends in the late 1980's. Definitely puts the current economic and political atmosphere in excellent perspective.
---
Posts: 431
Joined: Mon Mar 21, 2011 7:29 pm
Location: Denver, CO
I'm reading this thread.
That's probably been said on this thread already but Don't care to look all the way back
---
Posts: 126
Joined: Mon Jun 20, 2011 1:14 am
Location: NOT boulder
---
Posts: 949
Joined: Tue Jun 30, 2009 12:27 pm
Location: Littleton, CO
OH YEAH! Just came in the mail today. This is my kind of page turner!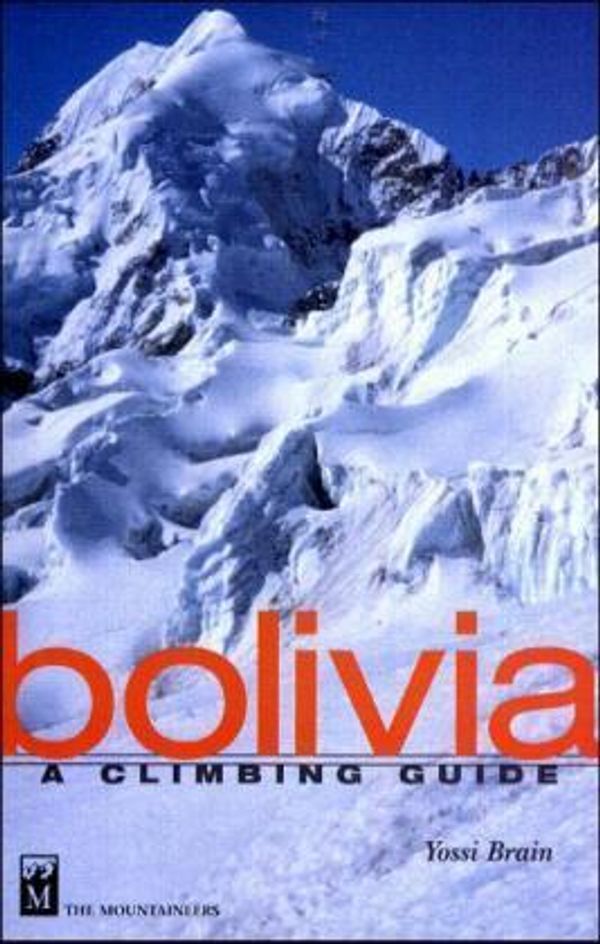 • It's by getting away from life that we can see it most clearly... It's by depriving ourselves of the myriad of everyday experiences that we renew our appreciation for them...I've learned from my experiences in the mountains that I love life. —
Dave Johnston
• Mountains are not climbed merely to reach a geographical location — but as personal and spiritual challenges to the participants. —
David Stein
• The best climber in the world is the one who's having the most fun.—
Alex Lowe
• Why do I climb the mountain? Because I'm in love! —
The Captain
---
Posts: 100
Joined: Fri Sep 21, 2012 5:10 am
Psychovertical
, by Andy Kirkpatrick. Recommended by DaveSwink. I really enjoyed this and it's no wonder it won the Boardman-Tasker Award. The follow up,
Cold Wars
, was not as good but still an interesting read.
Colorado's Sangre de Cristo Mountains
by Tom Wolf. Excellent reading if you, like me, are trying to figure out some of the history of this area. He didn't go into the Bacca Land Grants as much as I would have liked but he covers a lot ground. Good mix of science and history.
Does anyone know of other titles that cover the Sangre's?
I'm not anti-social, I'm anti-stupid!
---
Posts: 1176
Joined: Thu Jun 15, 2006 6:10 pm
Location: Up high in the San Juan Mtns (Apr-Nov) and down by the beach in CA & HA (Nov-Apr)
Finally, Centennial by James Michener. I know, it's 40 years old, but it is interesting. SJ Ron
---
Posts: 986
Joined: Fri Jul 18, 2008 9:12 am
klinger wrote:
New father? I Am familiar with that that title too. Little Hungry has been enjoying The Lorax lately, though I am not sure he fully grasps the significance of it quite yet. He's not quite 3.
I need more dehydrogenase.
---
Posts: 240
Joined: Sun Jul 30, 2006 7:36 pm
Location: Fayetteville, AR
Sacred Summits: John Muir's Greatest Climbs
; edited by Graham White.
John Muir was this country's most accomplished mountaineer for the latter part of the 19th century.
Numerous FA's to his credit, most of them solo.
He was into ultralight backpacking 100 years before the term was coined.
He was tough as a cob.
-km
---
Who is online
Users browsing this forum: No registered users and 17 guests