Posts: 1570
Joined: Fri May 05, 2006 11:05 am
Location: Denver, CO
Climbing partner: "Is this uphill the whole way?"
Kojones: "No, only half the hike is uphill."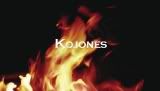 ---
Posts: 507
Joined: Mon Apr 28, 2008 3:10 pm
After I finished college the logical choice for me was to live in or near Detroit. I chose Denver instead. According to this poll, I made a good choice. My personal experiences would make me agree.
---
Who is online
Users browsing this forum: jbchalk and 19 guests