Posts: 90
Joined: 3/28/2011
LG ally droid, this sounds very interesting
Posts: 1570
Joined: 5/5/2006
Would love to help. Got a Droid 2 Global and a Droid X.

Kojones
Climbing partner: "Is this uphill the whole way?"
Kojones: "No, only half the hike is uphill."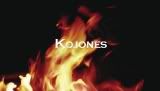 Posts: 215
Joined: 5/8/2007
I'd also love to help. I have an Android 2.2 (Froyo) HTC EVO. I was such a bad programmer I became a manager, so I know how to break stuff.

Posts: 55
Joined: 6/30/2008
Contact:
I would be happy to help. I have the original Moto Droid.
Posts: 3852
Joined: 7/2/2008
14er Checklist Not Entered
New app, yom. I'm game. I have Motorola CLIQ on T-Mobile.
Posts: 15
Joined: 7/21/2010
MyTouch 4G.. I can help out
Posts: 2
Joined: 10/27/2010
Droid Incredible. Definitely willing to test it out.
Posts: 43
Joined: 6/3/2006
Droid Incredible, definitely willing and able:)
Posts: 116
Joined: 7/12/2009
I'm willing to help. Original Motorola Droid with 2.2.2
Posts: 2744
Joined: 11/2/2005
Contact:
Posts: 97
Joined: 6/23/2009
Id love to help HTC thunderbolt. I work in software industry so plenty of experience testing
Posts: 80
Joined: 5/30/2009
HTC Desire (T-Mobile G2) with 2.2 here.
---
Who is online
Users browsing this forum: No registered users and 2 guests