Anyone up for a big day in the
Tenmile
Range this Friday?
Plan is for a "Calendar Winter" traverse of the
Tenmile
Range from Atlantic Peak - Peak 1 starting at the Mayflower Gulch TH (
11,000' elev
). Crux would be after Peak 4, and Peak 3 -
Tenmile
Peak (Class 3-4 sections). If Peak 4 - Peak 1 conditions look too sketch we could bail down Peak 4's West Ridge down to the Copper Mountain Resort Base. Weather looks nice and sunny.
Stat's for options:
Atlantic - Peak 4/Copper Mtn Base
, 13.16mi w/ ~6500ft elev gain
Atlantic - Peak 1/Frisco
, 16.21mi w/ ~7100ft elev gain
Let me know if you'd be interested.
Cheers,
Jed
P.S: No "noobs" for this one please, as this climb would not be classified as "noob" safe.
And here are some pics from this TR http://14ers.com/php14ers/tripreport.php?trip=11519 by benners that show the snow (or lack thereof) conditions along the ridge.
Crystal Peak's North Ridge
Peak 10's South Ridge and Peak 9's North Ridge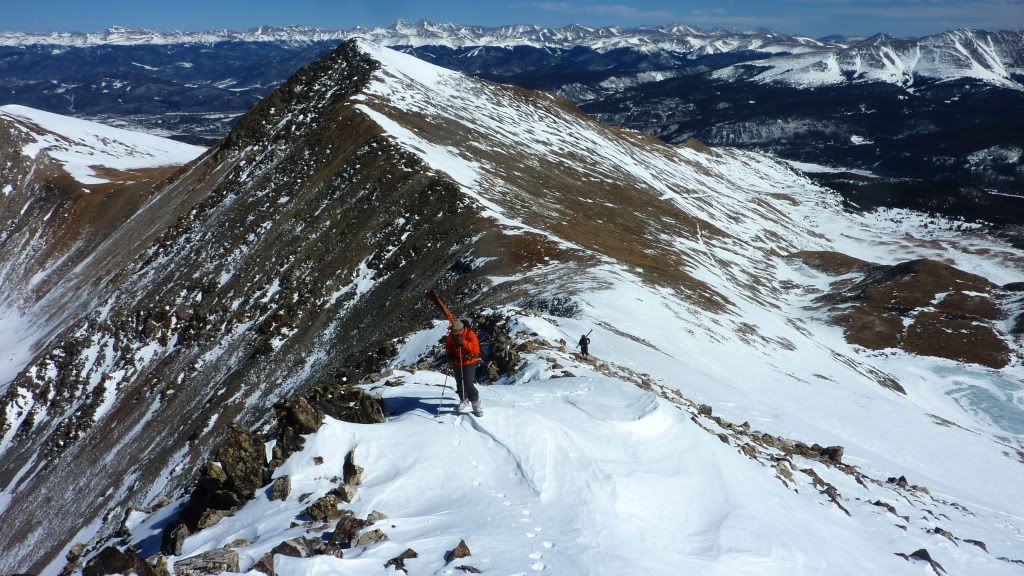 View From Peak 9 - Peak 1 That Ridge is looking mighty bare!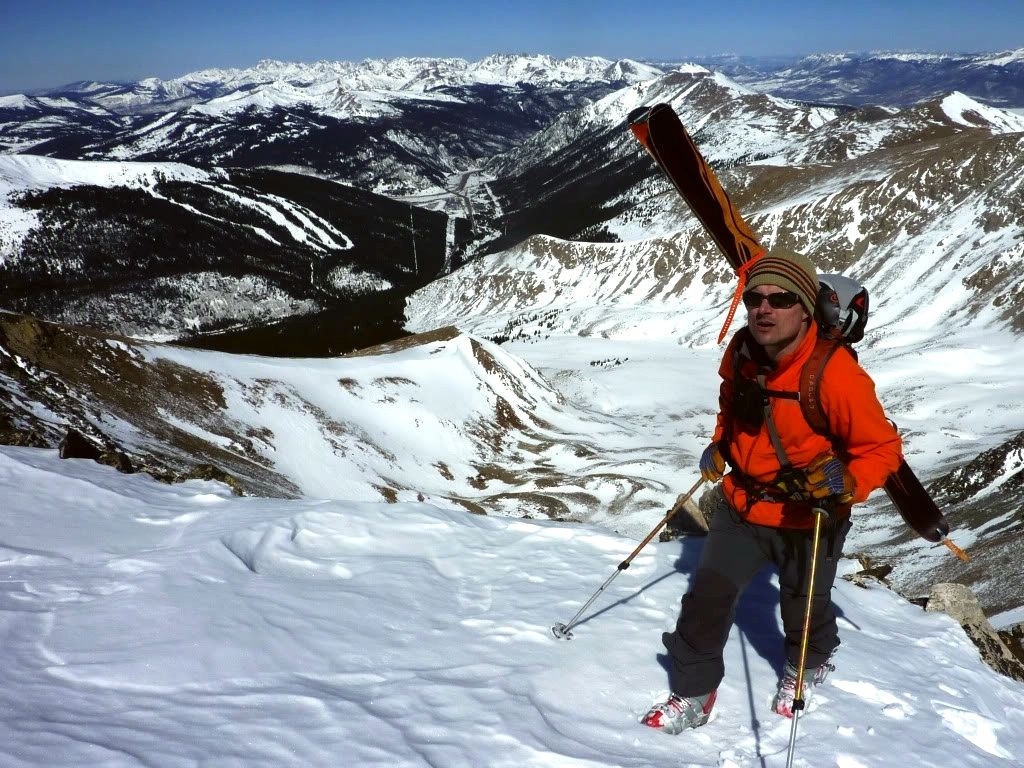 View of Pacific Peak and Atlantic Peak from Crystal Peak
Close-up of Pacific Peak's North Ridge