Yesterday was a terrible day, since it started with the news that David had died. Today I decided that life was too short to sit in a cubicle feeling lousy, so I went out and climbed Stove Mountain, 9782', which is near the Springs. I thought I'd do something in memory of TalusMonkey, but I'm not really a drinker, so I thought I'd hoist a tall, frothy one of these instead: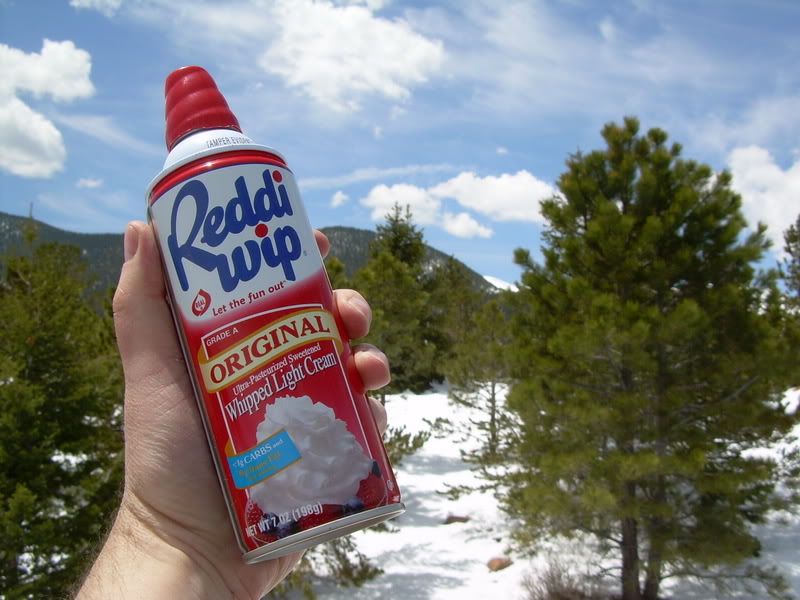 Since the Forest Service probably won't allow a permanent memorial, I decided to make an edible one at the summit: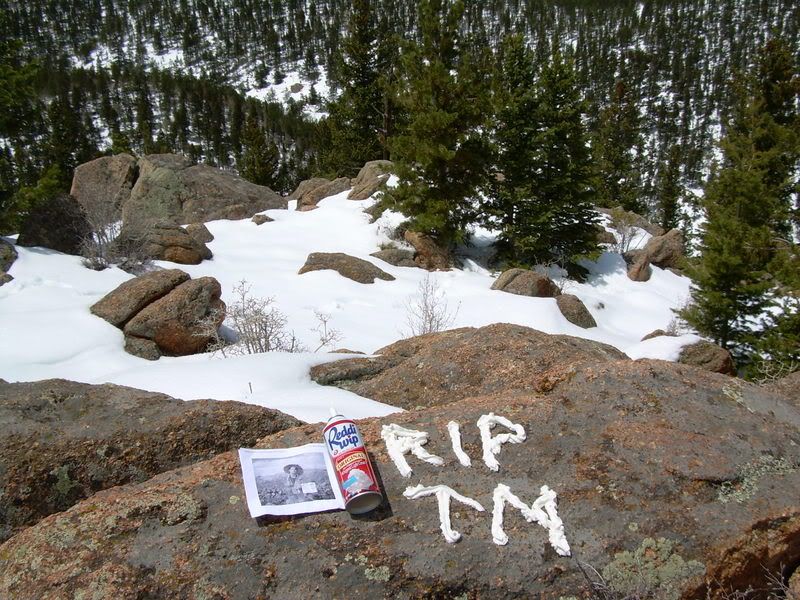 So long, David. Like so many others here, I never met you but considered you a friend.